CHESTER, VT – Back in the 1990s, I was at the big BMW MOA (BMW Motorcycle Owners of America) motorcycle rally in Moodus, CT when I overheard a woman declare that her butt was busted after riding from the Midwest to New England. We were standing in front of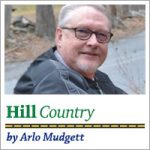 the Corbin seat vendors display. Corbin, located in Hollister, CA makes some truly good seats for many different makes of motorcycle. I purchased a seat for my motorcycle that day and went on to enjoy many comfortable miles on it after a certain break-in period.
I've owned three different Corbin seats. All of them were eventually comfortable, but I sometimes wonder if you are breaking in a stiff seat or breaking in your own gluteus maximus to conform to it. There are other excellent manufacturers of aftermarket seats and the one I am most interested in trying is the Mustang seat, built here in New England. I have heard nothing but praise for Mustang and I now have it on my list of must haves for my Harley-Davidson.
The debate going on in my mind about seat versus butt conditioning may have a conclusion when I finally fit my motorcycle with a Mustang seat. This question came to prominence recently after a 120-mile ride with my friend Joni. She led the way on her Harley-Davidson Sportster, and I followed on my Sportster as we made our way for lunch up in Rutland, VT. It was one of those summer days that was giving us a little preview of autumn, starting out with cool temperatures and only warming to the low 70s.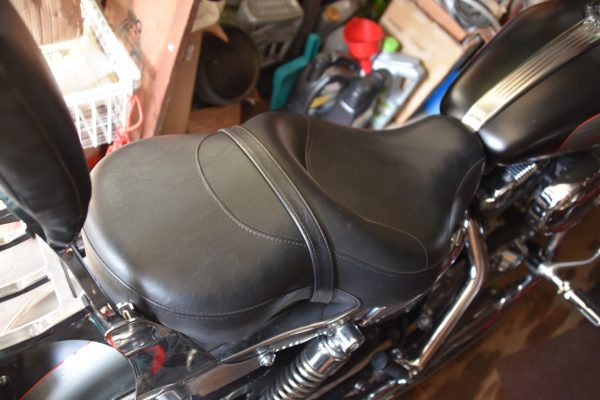 The first wave of real cold hit us while traversing the long flat in Mount Holly, which is a high plateau situated on the western side of Okemo Mountain. Mount Holly seems to be in its own ecosphere, with spruce trees that are sub-arctic in appearance. The place is notorious for brutal winter weather along with its unique natural beauty. We were happy to be able to warm up at the restaurant in Rutland and by the time we had finished our meal the temperature had risen to a more comfortable level.
It was the first time I had ridden with Joni and as I followed I noticed what a safe and courteous rider she is. Alert, appropriately cautious in traffic, and never failing to use her directional signals. In her mid-70s, Joni is a seasoned rider who also uses the correct hand signals to alert the rider behind her to potential hazards. I haven't ridden with other motorcyclists much in recent years. Following Joni brought back some rules for group riding that I hadn't employed for a while. I think the last time I actively used hand signals for the riders behind me was on a group ride of four-wheelers in St. Maarten. The folks on that ride were all non-riders from our cruise ship, and I recall one of them coming up to me after the ride and thanking me for making the trek safer by pointing out potential road hazards. Any group ride with truly good motorcyclists is a pleasure, and always more safe.
So there I was the day after the Rutland ride and some kind of saddle-sore. This summer's seemingly constant wet weather and other commitments have kept me off the bike, so the number of miles I've actually ridden have been abysmally low. This tends to feed my theory that your backside conforms to the saddle versus the saddle conforming to your backside. I just haven't been broken in properly this season.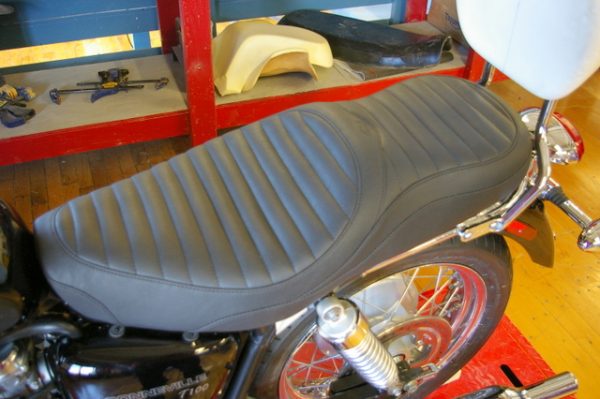 One of the practices that gives a nod to the other side of the argument is the use of a sheepskin in hot weather. As your gluteus maximus area sweats, it makes your pants cling to you in ways that cut off your circulation. A good sheepskin pelt helps to wick away the moisture and prevent the circulation issue, and I've proven that it works many times. I had ordered my sheepskin from a friend with a sister in Vermont's Northeast Kingdom who raised sheep and had a couple of black hides available. I had that black sheep pelt for years, but have somehow misplaced it. I miss it!
Unless the Mustang seat that I have scheduled for purchase next motorcycle season proves otherwise, I am currently in the camp that believes your gluteus maximus conforms to the saddle – eventually. If you don't ride enough you will suffer the stages of a break-in period for your backside. I hope to be able to let you know what happens sometime next June.