WATERBURY, CT – The Doc's Motorcycle Parts Custom and Vintage Bike Show drew many new entries on Sunday as well as a greater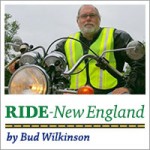 number of vendors and a healthy crowd of spectators.
Some of the exhibitors came from far away, including Todd Bernier of Saugerties, NY with his 1979 Yamaha XS650 bobber and Ron Deaso Jr. of Monroe, CT with his 1974 Harley-Davidson FLH bobber.
While there were a few dozen sparkling bikes, these two customs somehow caught the attention of RIDE-CT & RIDE-NewEngland.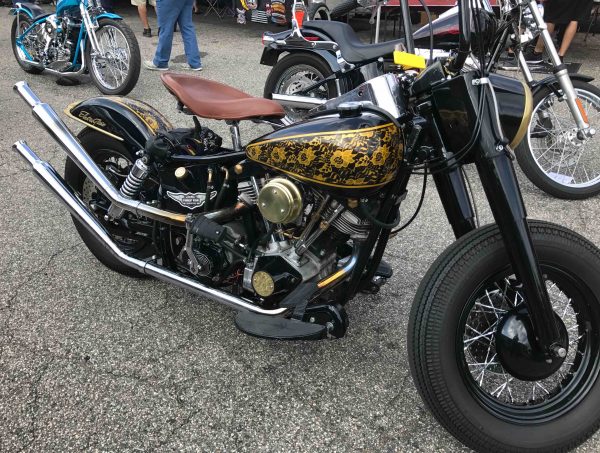 Bernier got his XS650 for free from his brother-in-law. It had been sitting in a barn for 12 years and has now been turned into a firefighter tribute bike in memory of Capt. Jack Rose, a 19-year-old friend and VFD member who died in the line of duty. He started work on the bike four years ago and attacked it "just here and there when I had the money."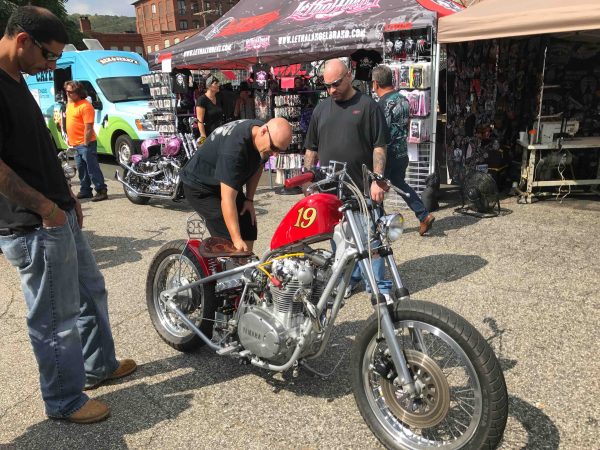 The Yamaha bobber was just completed two months ago. It uses a peanut tank from a Harley-Davidson Sportster, a Z-bar handlebar with six-inch riser, and a hand-tooled seat. "It's very comfortable," Bernier said of the bike's ride. The tail light is fashioned from the center tail light of a 1941 Dodge automobile but fitted with an LED element.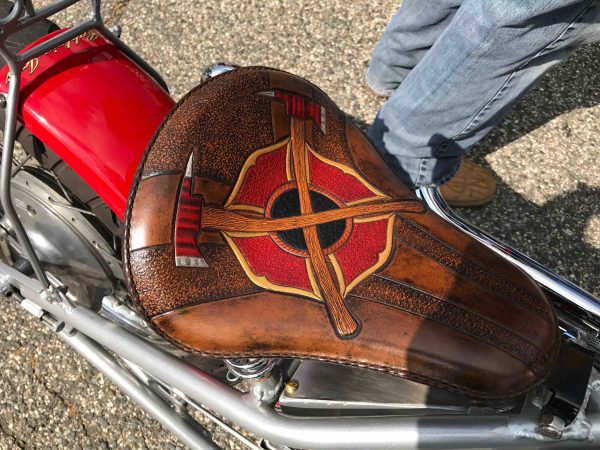 The 1974 FLH bobber was a joint effort of Deaso and his father, Ron Deaso Sr.  "We wanted a good project," said Dad, who proclaimed that they managed "10 months of working on this without a fight."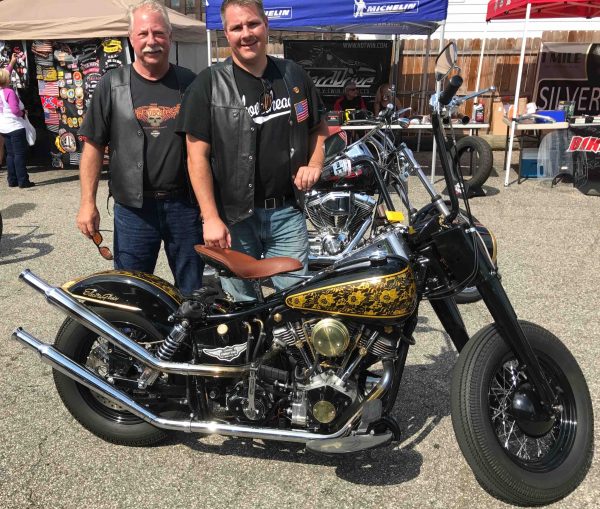 The FLH was originally yellow. "We stripped it down to the frame. Had the motor rebuilt," said Ron Jr. A friend did the crisp lace paint job.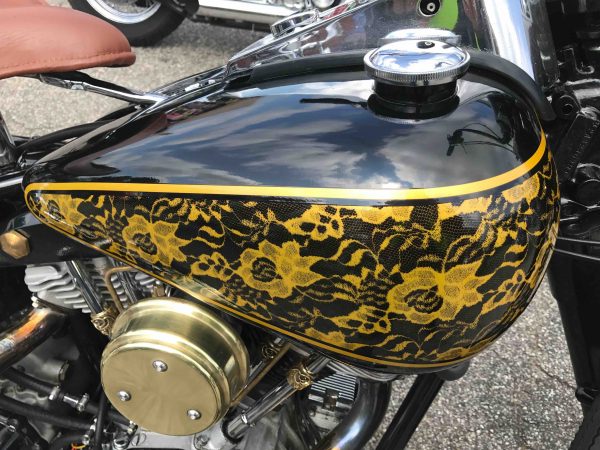 The two bobbers were among the many that stood out at the show. Here are a few more pics: