BREWSTER, NY – It's a valid gripe of riders who live on Long Island or in one of New York's five boroughs that they must fight a lot of traffic, traverse bridges and pay tolls to get to a locale where the riding is actually fun and unimpeded.
Places like Duchess and Columbia counties up the Hudson River in New York, Litchfield County in northwest Connecticut and western Berkshire County in Massachusetts offer countless scenic roads. Its getting there that's the challenge.
I was reminded of this Sunday morning when friend and website cohort Bob Rosen drove up from Queens for a pre-Christmas breakfast at the Country Kitchen at 564 N. Main St. After eating, we agreed that the Country Kitchen would be a perfect meeting place for riders heading out on a day ride from points south.
The Country Kitchen is quaint and clean, tucked alongside the road in a commercial/industrialized area. From the outside, it looks quite small, but the interior is larger than expected. So, too, is the menu. It has the routine breakfast fare of omelets, pancakes and waffles, and breakfast sandwiches, but also serves seven varieties of Eggs Benedict, ranging in price from $10.95 to $15.95.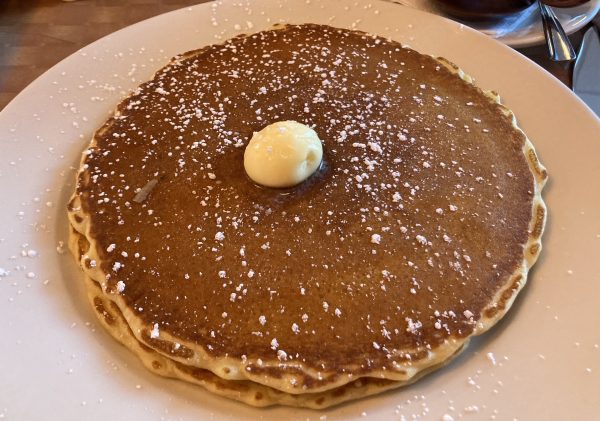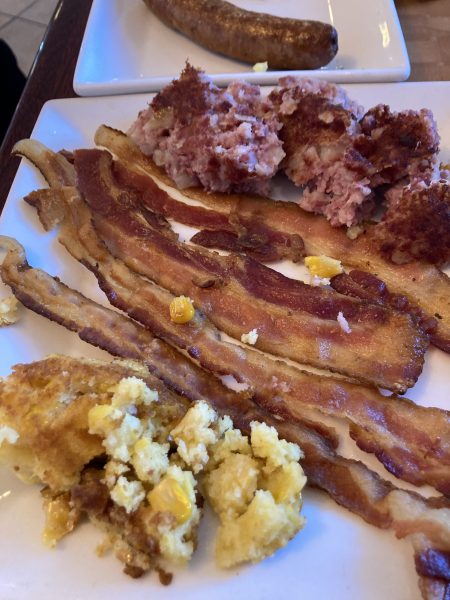 Bob and I strayed from our normal egg route and ordered a short stack of two pancakes ($6.95), then piled on the side dishes. He ordered sausage links ($3.50) and I opted for bacon ($3.50), and we agreed to split orders of hash ($6.95) and cornbread casserole ($1.75). The hash was intensely flavorful, while the cornbread served in a tiny cast iron skillet was moist, slightly sweet and equally delicious.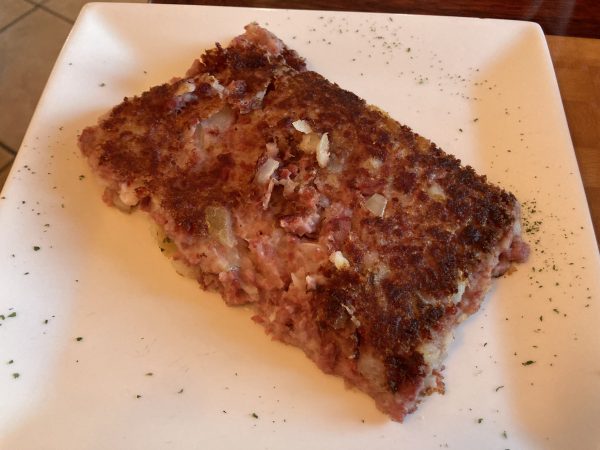 During breakfast, our coffee cups were routinely filled, and the staff was friendly. Only a couple of tables were occupied when we arrived at the Country Kitchen, but there were folks waiting to be seated in the small lobby by the time we finished. The sudden crush made getting our check a bit difficult but we were happy to keep chatting, although being a one-time bus boy I was anxious to help in turning the table.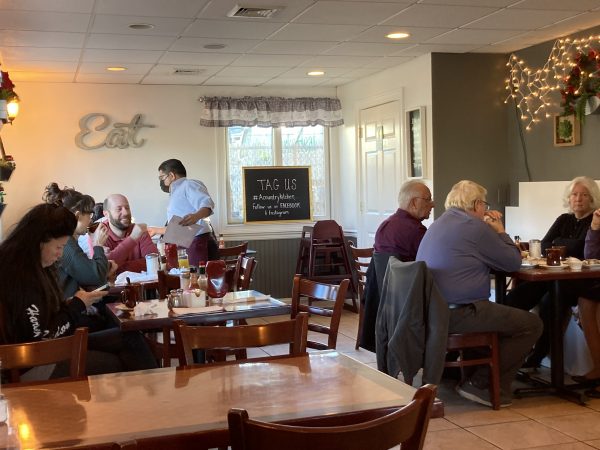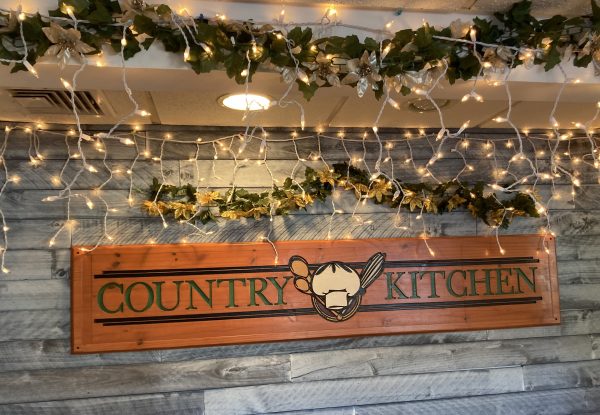 For riders heading out from the city, the Country Kitchen is a great place to recharge. For those who live north and east, it's an easy place to get to without having to deal with the congestion closer to NYC.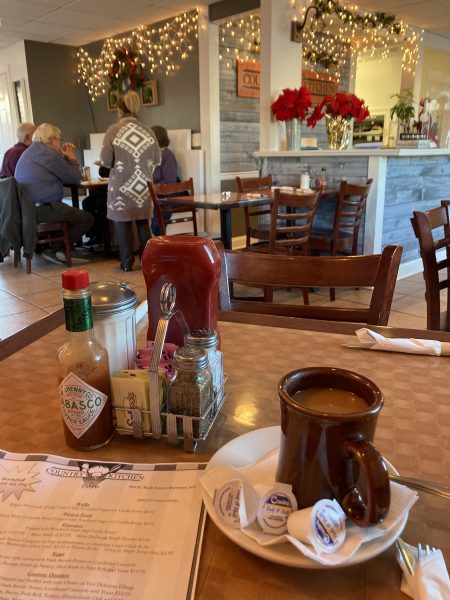 Hello! If you enjoyed this story, please share it with other riders by clicking on the social media buttons below.