BELLMORE, NY – After more than 50 years in business, Harley-Davidson of Nassau County has added two more motorcycle brands. Long Island riders may now also choose from models made by Triumph and Royal Enfield in addition to Harley-Davidson.
Dealer principal Larry Altholtz and marketing manager Bob Sands recently gave RIDE-CT & RIDE-New England a tour of the new 9,000-square-foot facility. While the expansion hasn't been officially announced as the dealership awaits a final governmental sign-off on the building, both brands are quietly being sold.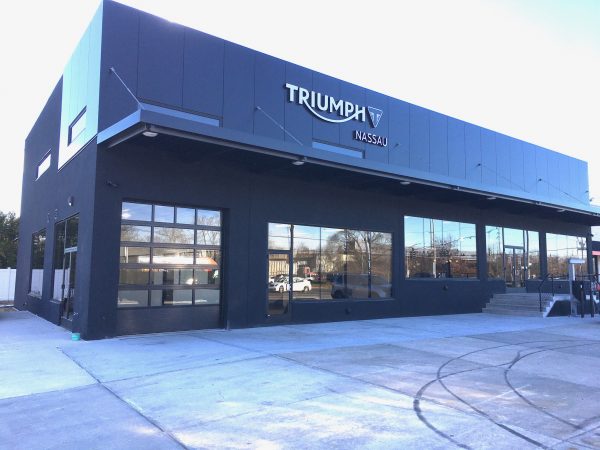 New signage is affixed to the building at 853 Sunrise Highway, which is adjacent to the Harley-Davidson store at 2428 Sunrise Highway. The additional two brands give the business the opportunity to offer a broader choice of motorcycle styles and a wider price range to customers.
Royal Enfield is at the opposite end of the pricing spectrum from Harley-Davidson with most models retailing for under $6,000 and much smaller models, such as those found in the 350cc Meteor line.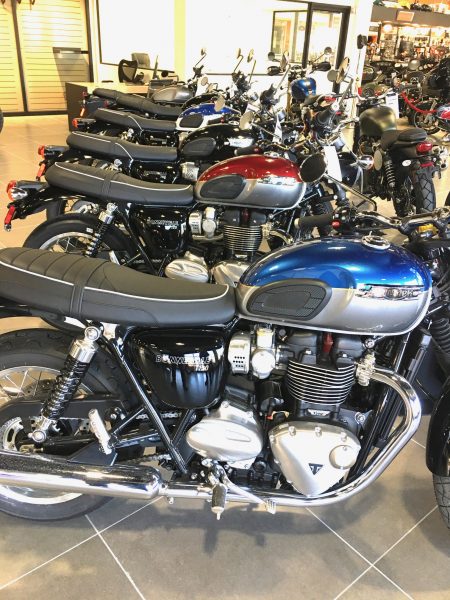 Triumph has really been on the gas lately with multiple new product introductions. Most recently, they have released five variations of the new Tiger 1200 three-cylinder adventure bike. There is a dedicated website for Triumph Nassau County.
The new showroom for Triumph and Royal Enfield is bright and airy and also serves to sell Vanderhall three-wheelers, which are powered by turbo-charged, four-cylinder engines from General Motors.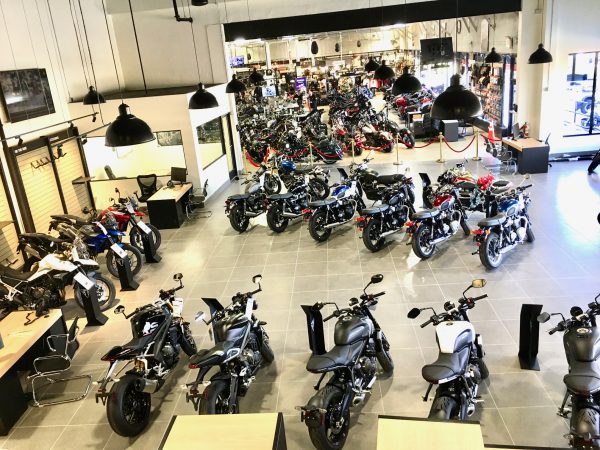 A very rider-friendly feature of the new store is the drive-in service dept. Riders bringing their bikes in for service will ride directly into the building via an overhead door at the far west end of the store. A service advisor will handle the intake process, after which the bike is ridden down a spiral ramp to the Triumph/Royal Enfield service department on the lower level.
The store is also selling a range of electric bicycles and scooters.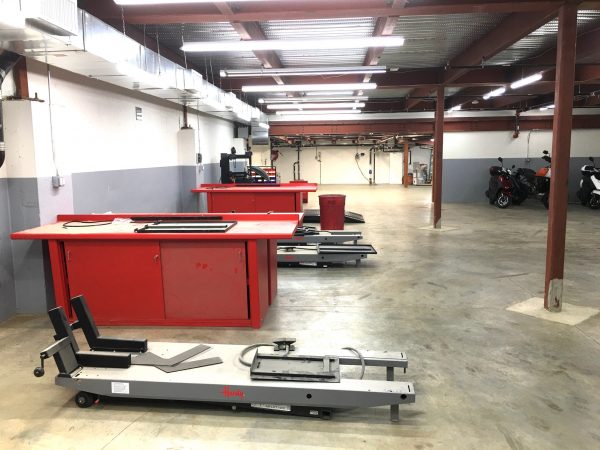 Finishing touches are still being put on the store, which expects to be fully open in a matter of days. A grand opening is planned for spring.
Harley-Davidson of Nassau County got its start in 1969 when Altholtz' father founded the dealership in Brooklyn. Business growth and a desire to be part of the Long Island market brought them to Nassau County.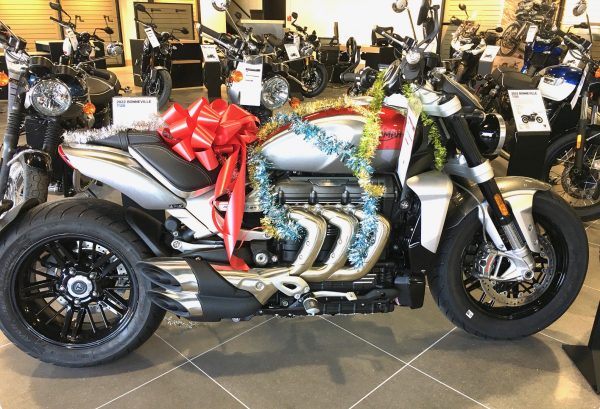 Hello! If you enjoyed this story, please share it with other riders by clicking on the social media buttons below.