EAST HAMPTON, CT – Peter Thiel of the British Association of Connecticut stood amidst the rows of vintage motorcycles on Sunday morning at the 33rd annual Brit Jam meet here and marveled, "I really have to hand it to people who are bringing their bikes. It's incredible."
He wasn't embellishing. In addition to the expected Triumphs, BSAs and Nortons, there were also motorcycles made by such long-gone British brands as Ariel (1902-1970), Douglas (1907-1957), Matchless (1899-1966), Panther (1924-1966) and Velocette (1904-1971).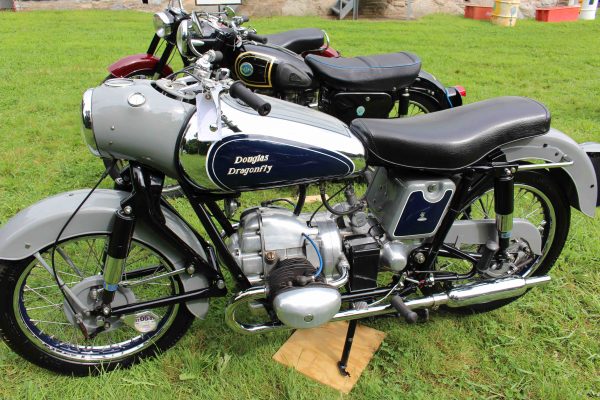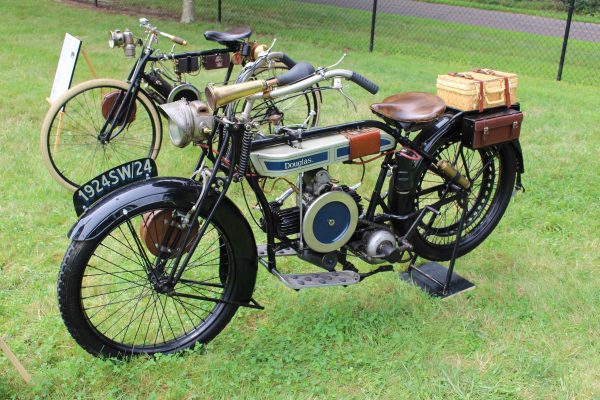 Despite the name of the organizing group, Brit Jam has never been limited to British bikes, though, and the show also exhibited dozens of examples of old and rare iron from Japan, the United States and the rest of Europe, each grouped accordingly.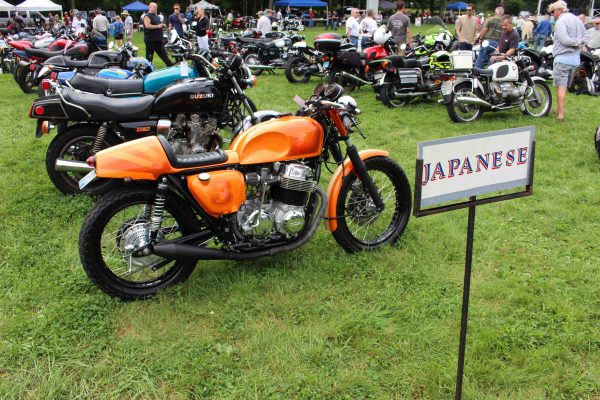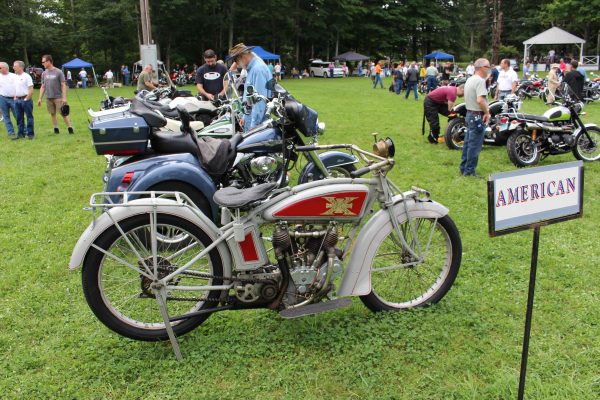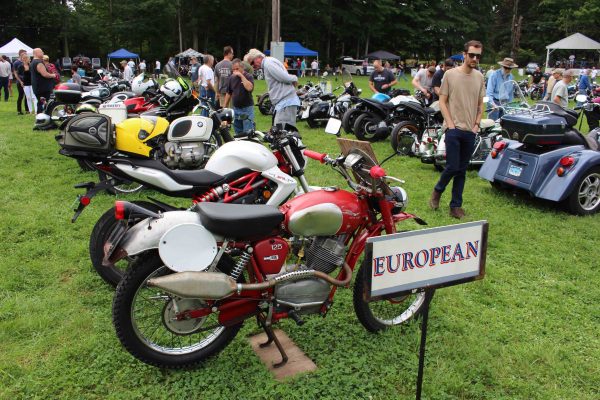 Charles Koller of Essex, CT brought a 1973 Norton 750 Commando that he just got back on the road this year. It was a basket case when he acquired it out of Harwinton, CT and had been sitting outside for six years. "The guy who owned it committed suicide. I got it off his girl friend," he said.
"I turned it into a gentleman's cafe racer. It was a gem in the raw," said Koller, who called the restoration process " a lot of work" but added, "I had fun doing it."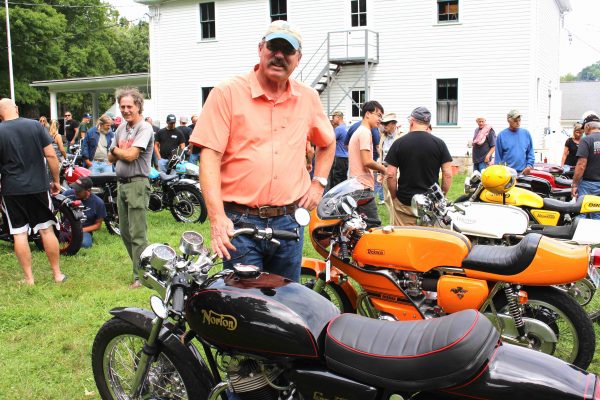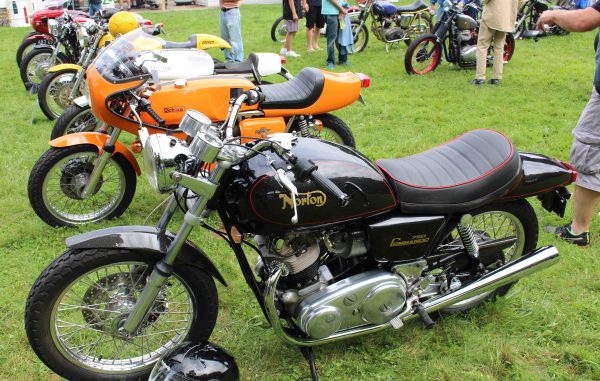 Richard Irons of Oakdale, CT had his Rickman Triumph on display. He built it three years ago using a 1974 Triumph Bonneville T140 as the donor bike. "Every nut, bolt, bearing is new. It might as well be a new bike," he said.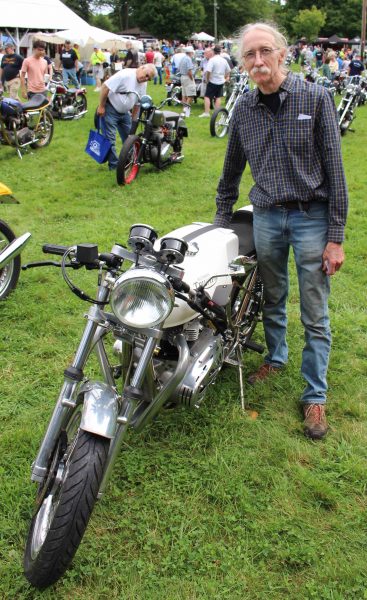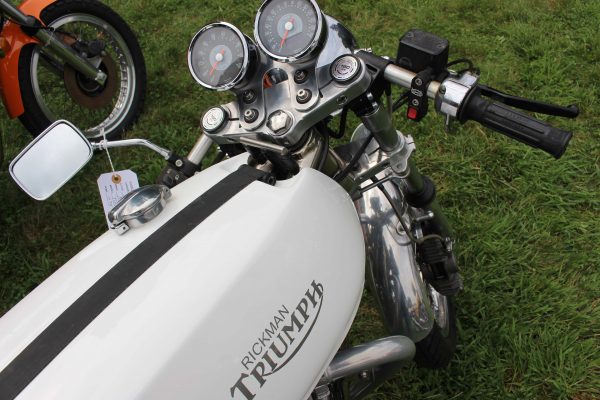 While the day started with the threat of eventual rain, and the parking areas at the Haddam Neck Fairgrounds were a bit soggy, that didn't prevent riders from turning out for Brit Jam. The vendor count seemed to be up as did the enthusiasm level for the show.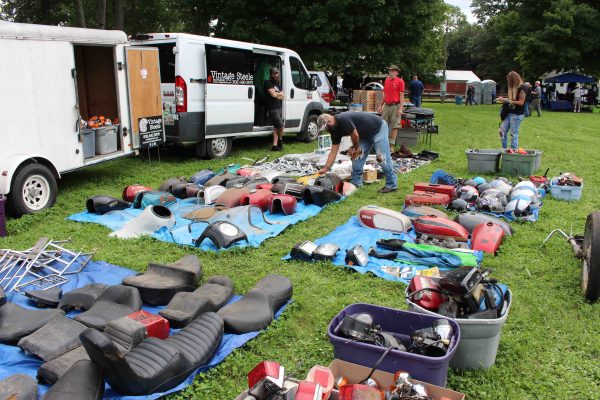 Here are some more pictures from Brit Jam: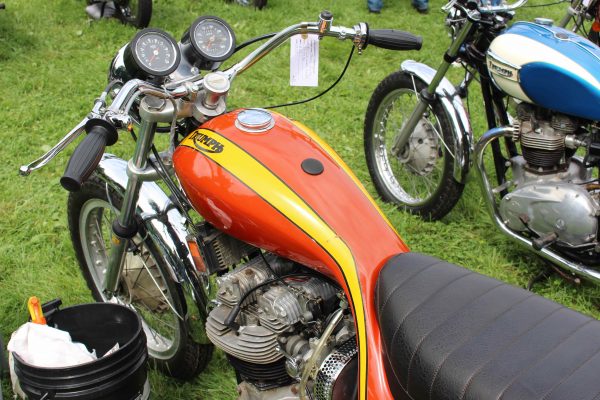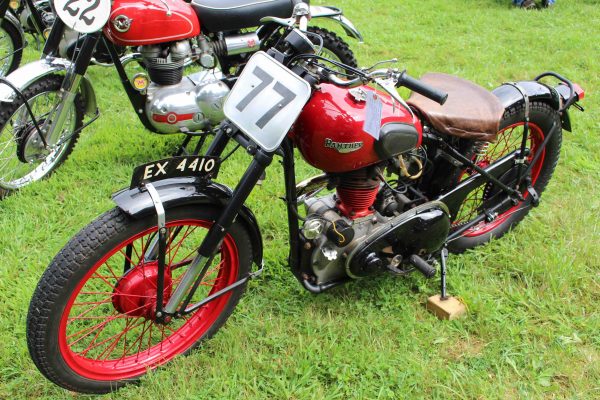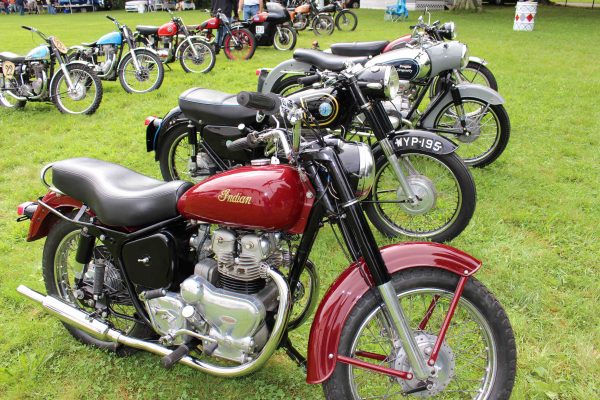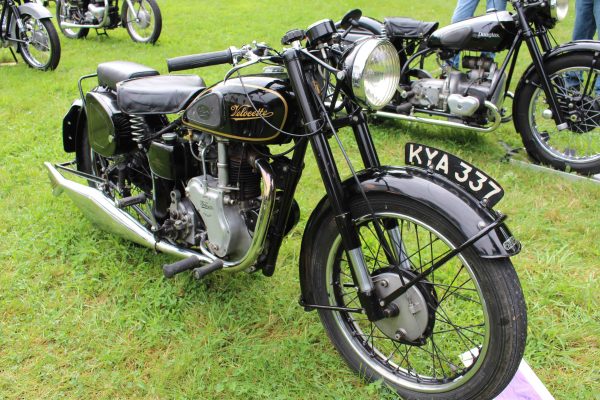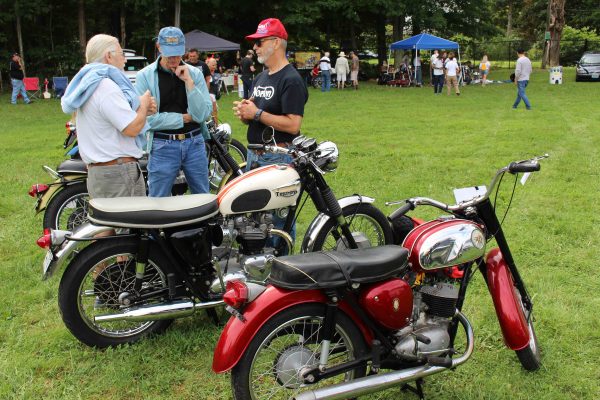 – By Bud Wilkinson