SANTA MONICA, CA – The location for this year's New York stop on the more festival-like Progressive IMS Outdoors tour has finally been announced. The Brooklyn Army Terminal on the waterfront in the Sunset Park section of Brooklyn will be the site from Sept. 3 through 5.
The IMS Outdoors tour replaces the long-running Progressive International Motorcycle Show tour that annually visited the Jacob K. Javits Convention Center in midtown Manhattan in December. The new location is more than nine miles and a half-hour farther to the south.
The sites for the other eight other stops on the IMS Outdoors tour were also announced today, including one a week after the Brooklyn event at the Carlisle Fairgrounds in Carlisle, PA. It will run from Sept. 10 through 12.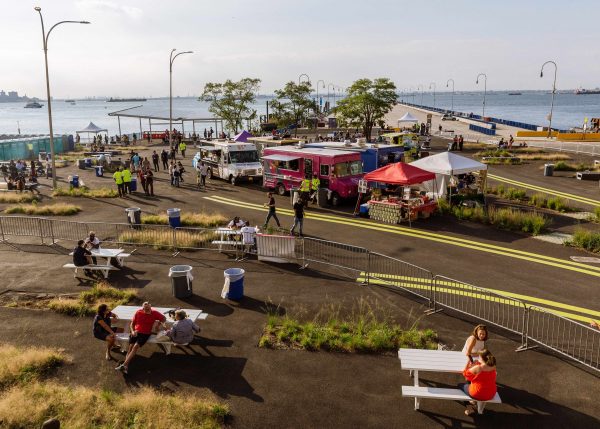 IMS Outdoors also revealed a preliminary list of motorcycle manufacturers that will participate in the tour. They include Harley-Davidson, Indian, Royal Enfield, Yamaha, Zero and, for the first time, Beta. Bicycle manufacturers Giant and FLX will also take part.
Riders May Find Brooklyn Too Far To Visit
The shift of the show to a venue in the borough of Brooklyn may be problematic for motorcyclists living outside the city, either in New England or the Hudson Valley. An unscientific poll of RIDE-CT & RIDE-New England readers between early January and early February about the shift to Brooklyn revealed nearly 75 percent expressing reservations about the move from Manhattan.
The largest percentage of voters – 41 percent – said Brooklyn is simply "too far, too inconvenient to bother attending." An additional 22 percent that Brooklyn is "a bit of bridge too far, which has me debating whether it is worth it to go."
Another 10 percent said they would forego Brooklyn in favor of going to Carlisle.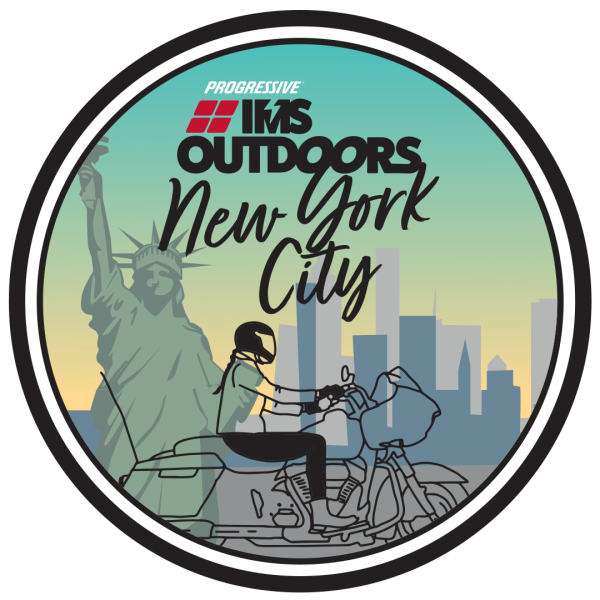 The Brooklyn Army Terminal was built from 1918 to 1919 and was formerly known as the U.S. Military Ocean Terminal. It was the largest military supply base in World War II and has been managed by the New York City Economic Development Corporation since 1986. It provides an "affordable hub for industrial businesses and entrepreneurs."
Other stops and spots on the tour include:
FivePoint Amphitheatre in Irvine, CA from July 9-11
Sonoma Raceway in Sonoma, CA from July 16-18
Goebbert's Farm in Pinegree Grove, IL from Aug. 20-22
Texas Motor Speedway in Fort Worth, TX from Oct. 1-3
James L. Ward Agriculture Center in Lebanon, TN from Oct. 8-10
SUN n' FUN Campus in Lakeland, FL from Oct. 15-17
Georgia International Horse Park in Conyers, GA from Oct. 29-31.
Hello! If you found this post useful, please share it with other riders by clicking on the social media buttons below.