LACONIA, NH – It won't be business as usual, but Laconia Motorcycle Week will be a bit closer to normal in 2021. City Council voted Monday night to allow the event to proceed with restrictions that include a limit on commercial vendors. Beer tents and outside entertainment not associated with existing establishments will be prohibited.
The council's 6-0 vote means Laconia Motorcycle Week will be staged in June (the 12th through the 20th). This is unlike last year when a severely curtailed version was postponed until August. All commercial vendors, beer tents and pop-up entertainment stages were banned because of the COVID-19 pandemic.
Due to continued concerns about the pandemic, the number of vendors will be limited by as much as 50 percent of the normal number. That restriction could be relaxed, though. "We're hoping for more (than 50 percent). If the COVID cases go down, we get a clearance, we'll go up," said spokesman K. Peddlar Bridges.
The city-imposed restrictions do not impact restaurants, which will be able to operate as usual under New Hampshire's COVID guidelines. The vote to allow Laconia Motorcycle Week was largely based on a desire to provide businesses with the economic boost supplied by motorcyclists. "The Laconia Daily Sun" has background
Organizers Working To Add Attractions
The organizers of Laconia Motorcycle Week are working to add elements that will enable the event to rebound in 2021. "Hopefully, it will snap back," said Bridges. He reported that a light parade of bikes is planned from City Hall to Weirs Beach as well as a trike and sidecar show and possibly an indoor swap meet of motorcycle parts are in the works.
Also planned is an exhibit titled "The Art of the Motorcycle" featuring the works of artist David Uhl, who will be on hand to greet riders each day. There will also be a vintage hillclimb on Tuesday, June 15; and a fireworks display at 10 p.m. on Wednesday, June 16.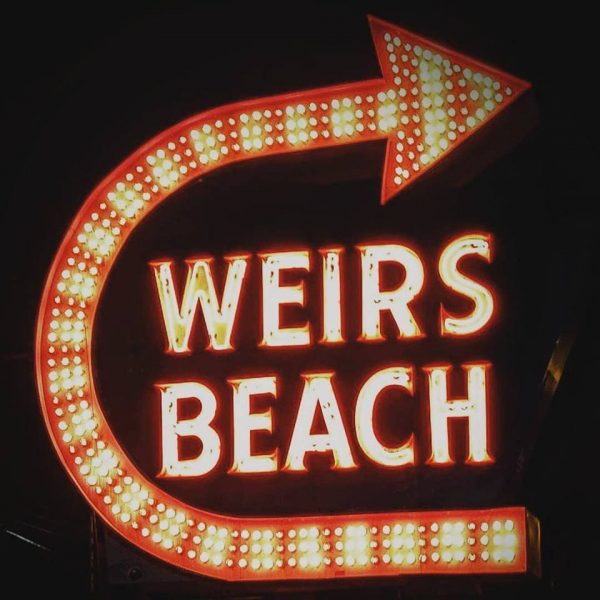 Hello! If you enjoyed this post, please share it with other riders by clicking on the social media buttons below.