GRAND RAPIDS, MI – Ducati's Diavel performance cruiser will get a little competition come 2025. Buell has announced plans to expand its offerings beyond the sport bike category with a "Super Cruiser" model. It will feature Roland Sands Design styling and Buell power.
"Building a cruiser was something we always contemplated," said Bill Melvin, CEO of Buell Motorcycle Co. "The market is full of American manufacturers known mostly for big, heavy bikes – not fast, hot ones like the famous V-twins of the 30s. Our Buell Super Cruiser will be the hottest bike on the market. Period."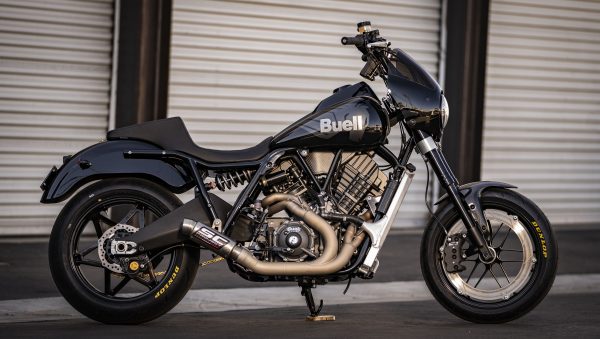 The Super Cruiser will weigh in at 450 pounds and produce 175 horsepower from a 1,190cc engine.
"When Bill first approached us about building a high-performance cruiser using the Buell motor, it was as if the bike designed itself," said Roland Sands in a press release announcing the Super Cruiser. "Considering the history of Buell and the market's need for a truly high-performance cruiser, and the build quality of the existing Buell chassis parts, motor, and rolling kit, the project was a natural fit."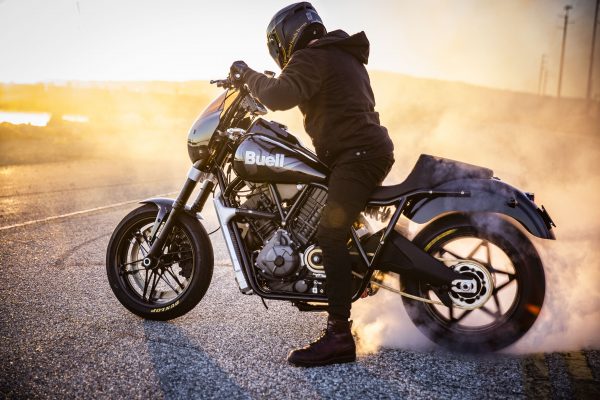 Sands designed the Super Cruiser to work with Buell's existing rolling kit. "Ground clearance, bar position, and comfortable seating and foot positions are key to getting the cruiser look with sport bike handling," said Sands.
Just when a production model might be offered isn't known. Buell described the Super Cruiser is being "in development for 2025." Being a limited production manufacturer, Buell's Super Cruiser will certainly never really compete with Ducati's Diavel, but it will provide an alternative.