By Steve Smith /
Changes are coming to the Connecticut Rider Education Program in spring. The powers that be held off as long as possible, but it was bound to happen. Fees for CONREP courses will increase slightly. Please don't be a hater…
The cost of almost everything has gone up in recent years, yet CONREP fees have not increased since 2016. The price hike will help cover increased costs of fuel, oil, and maintenance of the fleet of training motorcycles at each of the CONREP training sites.
Here are the new fees:
Basic Rider Course (BRC) $240; Intermediate Rider Course (IRC) $150; Returning Rider Basic Rider Course (RRBRC) $150; Basic Rider Course 2 (ERC/BRC2) $ 120; Three-Wheel Course (3WBRC) $ 240.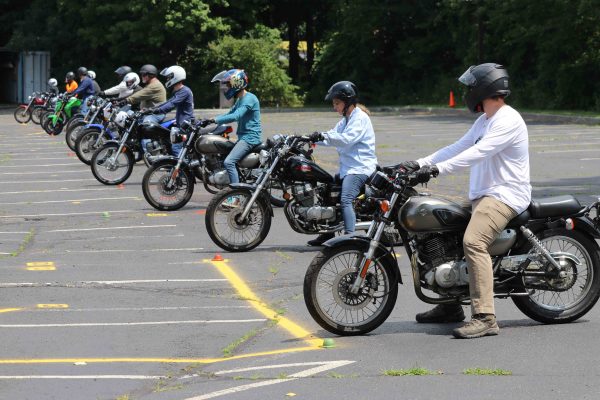 Another change this spring is a modest increase to instructor/range aide pay. An instructor can earn up to $510 per course taught, while a range aide can earn up to $204 per course. It has been a long time since there was an instructor pay increase. This should help attract and retain instructors across the state.
The CONREP instructor pool size has decreased significantly since I began in the program 23 years ago. If you feel you might have a passion for teaching new riders, consider becoming an instructor. It's mainly a part-time gig and you choose to teach courses that fit your schedule. An easy way to get involved and get paid to learn the ropes is to become a Range Aide at a training site.
You can also contact a training site coordinator to arrange to monitor classes. There is basic information and an application posted on the web here.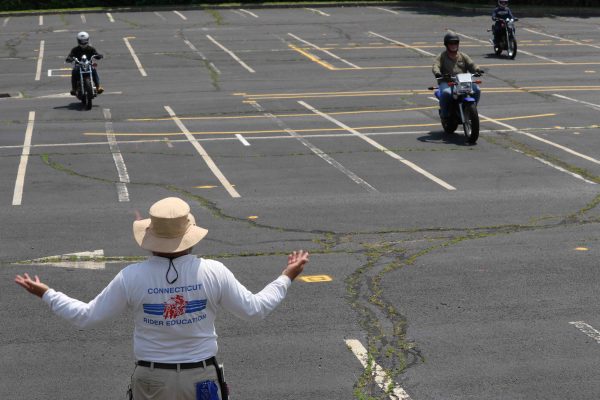 Lastly, starting this spring training sites have the option to replace the on-campus class sessions with a required five-plus hour online e-course. This is the latest in a trend toward creating more flexible schedules for students. 
The most widely known and used motorcycle rider training curriculums in the U.S.A. are the ones provided by the Motorcycle Safety Foundation (MSF). The MSF Basic RiderCourse has been the entry point to motorcycling for many, many riders, including those here in Connecticut. 
Several years ago, all CONREP courses adopted use of the three-hour MSF online e-course requirement for the beginner rider course. This is in addition to the required five-plus hours of on-campus class sessions and the 10-plus hours of on-cycle training and evaluation.
The benefits to students of online course learning over on-campus classes is that online learning is self-paced and requires less time at the training site. After registration, students will receive information on how to access the e-course. The e-course must be completed before attending the scheduled on-cycle sessions, which remain mostly the same.
In Connecticut, completion of a novice motorcycle safety course approved by the DMV is a requirement to obtain a driver license motorcycle endorsement. CONREP training sites will begin taking registrations sometime in February or March, depending on the location.
Visit the CONREP web page to view a list of the training locations. The list provides website links and contact information for each training location.