MILWAUKEE – Harley-Davidson unleashed its new, next generation Sportster S model this morning, a model that uses a Revolution Max 1250T liquid-cooled V-twin engine. The 1,250cc engine's adjusted from the company's Pan America 1250 adventure model; retuned to be more torque based. The compact 2021 entry has a squat, bulbous appearance thanks to wide tires in both front and rear and an upswept exhaust.
While the wheelbase on the Sportster S is actually longer than other current Sportster models at 59.8 inches, the 160/70TR167 tire in front and the 180/70R16 tire in rear, combined with a large radiator and belly pan, make the bike appear much shorter.
With only room for a rider in the stock version and with a tail section taken from the XR750, the Sportster S delivers 121 horsepower. Its rpm peak is 9,500. In a promotional video supporting the model's release, Harley-Davidson honcho Jochen Zeitz said simply, "It's a beast. It really is."
More Sportster Models Expected In Future
Harley-Davidson said the Sportster S is first of what will be more Sportster models. Others are expected and will be more classic in looks. The Sportster S is expected in dealer showrooms in the fall with a base MSRP of $14,999. It will come in Vivid Black, Stone Washed White Pearl and Midnight Crimson.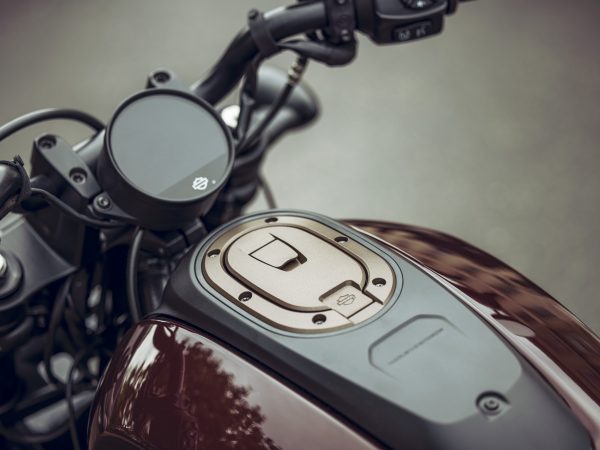 Promotional video shows the Sportster S to be vastly more nimble and quick than it appears when standing still. Weighing 502 pounds, thanks in part to a gas tank capacity of 3.1 gallons, the company reported the goal was to "put the sport back in Sportster." The model that was introduced in 1957.
The chain-driven Sportster S has multiple ride modes (Sport, Road and Rain and two custom modes), ABS brakes, navigation system and a six-speed transmission. The company reports that it gets 49 miles per gallon, giving it a better range than the tank capacity suggests.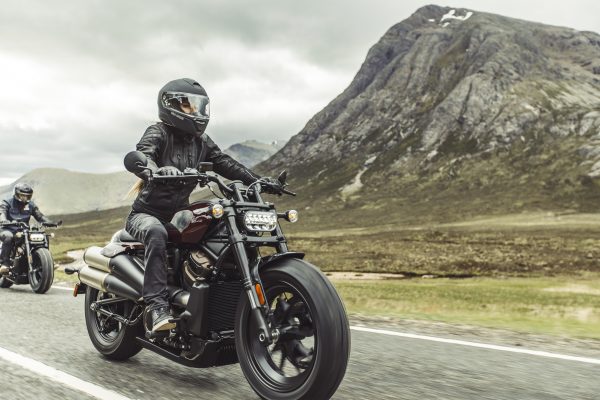 The Sportster S has been designed to be altered and accessorized. There's a conversion kit to move the standard forward position foot pegs and foot controls to mid-position. A passenger seat can be added along with backrest. A Sundowner solo seat, a detachable windshield and a tail bag are also offered.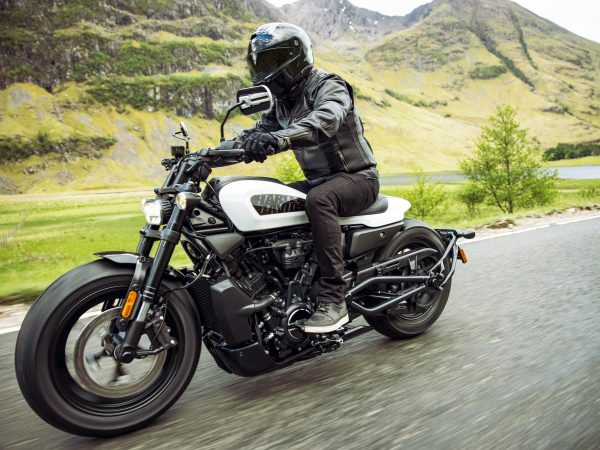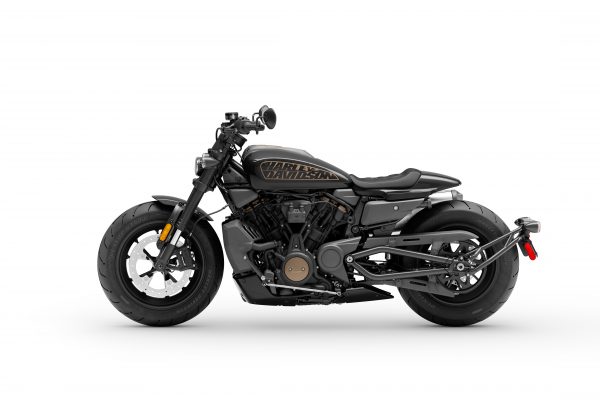 Hello! If you enjoyed this story, please share it with other riders by clicking on the social media buttons below.