WASHINGTON, CT – It's only been open since October, but The PO café on the green in this elegant Litchfield Hills town is already getting regional attention.
Owner Maggie Colangelo enthusiastically pulled out a copy of the current issue of "Yankee" magazine when RIDE-CT & RIDE-New England visited to show off a feature story that proclaims her cozy, casually upscale eatery one of five of "New England's most scenic spots for a coffee fix."
What makes getting singled out so dear to her heart was that one of the others in the spread was the Trapp Family Lodge Kaffeehaus in Stowe, VT. Fortunately, a drop of golden sun this morning made the ride to and from The PO enjoyable.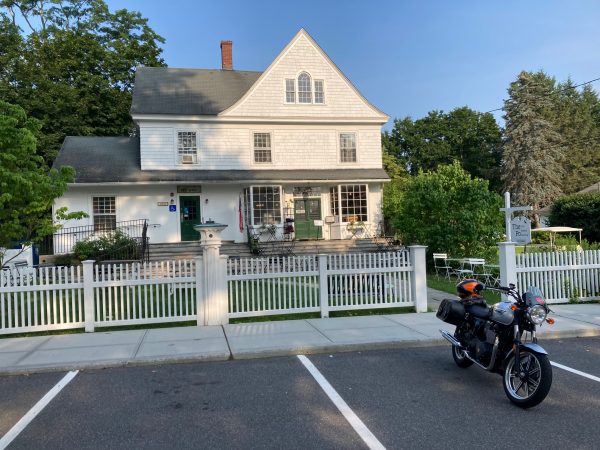 Open for breakfast and lunch, The PO shares an old house at 5 Kirby Road with a U.S. Post Office, which suggested the name for the café. A sliding door inside the café separates them. Inside there's seating for two-dozen customers, with additional seats outside. Blankets are also offered for those who wish to picnic on the green. The house is owned by the Frederick Gunn School.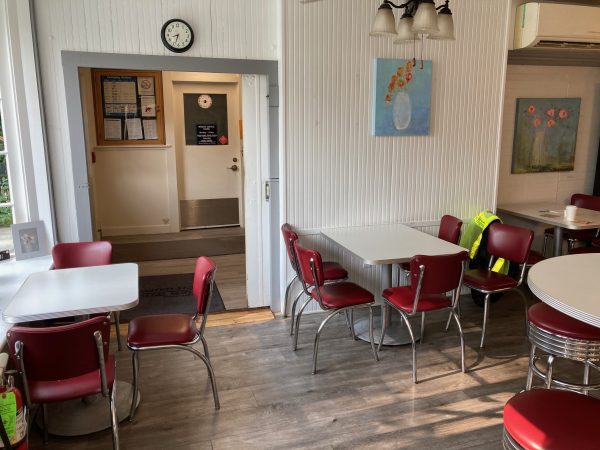 "It's been a wild ride. It's very busy, which is fun," said Colangelo of getting The PO operational amidst a pandemic. There have been supply chain problems and staffing worries. Consequently, orders sometimes take a while to be prepared and served. "It's not normal yet. We have to keep reminding people of that," she said.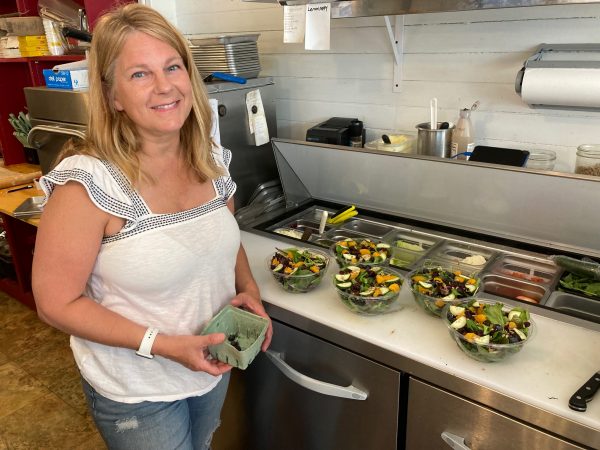 For breakfast, I opted for a Po-Taco, a corn tortilla filled with scrambled eggs, chorizo, Po-tots and birria for $3.50, then chased it with a made-on-the-premises apple tart sprinkled with powdered sugar. Both were delish.
For those wishing something heftier for breakfast, there's The Full Monte, a grilled ham, bacon, egg and cheese sandwich on maple sweetened French toast and served with local maple syrup for $8.50. If you're in a hurry, there is a grab-and-go breakfast burrito for $8.50.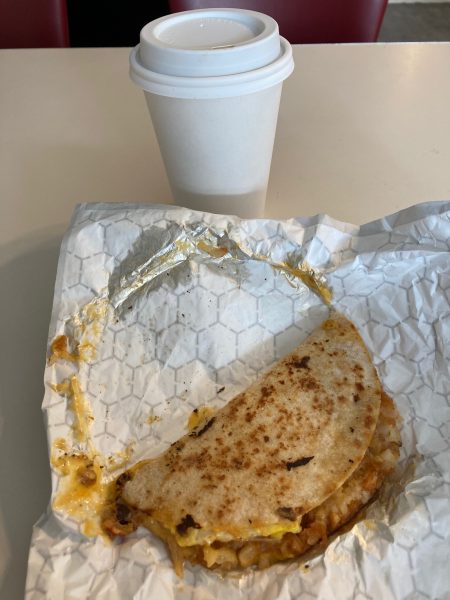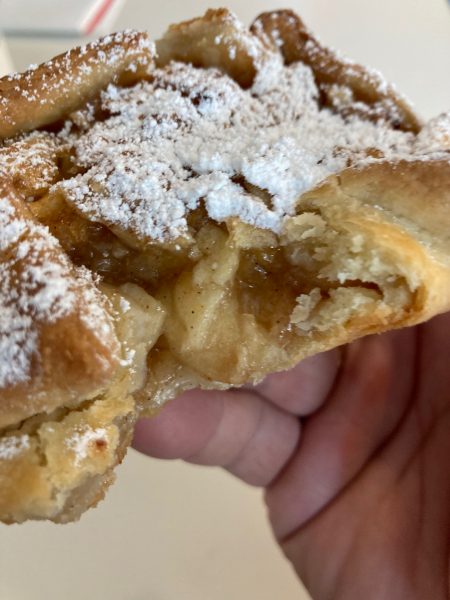 "Menu-wise, I'm trying to appeal to everybody. Price-wise, I'm trying to appeal to everybody," Colangelo said.
With coffee, espresso and latte, along with smoothies and soft drinks, The PO has all that's needed to keep hydrated while riding on a hot summer day, and tasty food to fill one up. The best part is getting there, though, as Route 109 from Thomaston and Morris to the east and New Milford to the west, and Routes 199 from Roxbury and Route 67 (to 199) Southbury to the south offer splendid riding.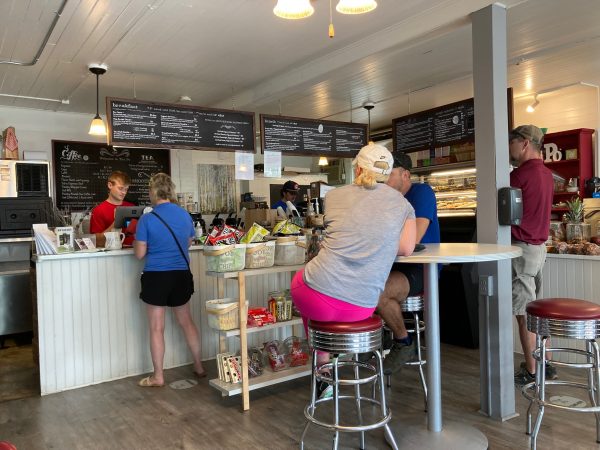 The PO is open 7:30 a.m. to 2 p.m. Tuesday through Friday and 8 a.m. to 2 p.m. Saturday.
Hello! If you enjoyed this story, please share it with other riders by clicking on the social media buttons below.