It was a wild weekend for state police in New Hampshire and Florida. In NH, it was a group of seven riders from Massachusetts who were nabbed for going "at extremely high rates of speed." In FL, it was a case of dealing with a crash involving a motorcyclist who was struck by lightning: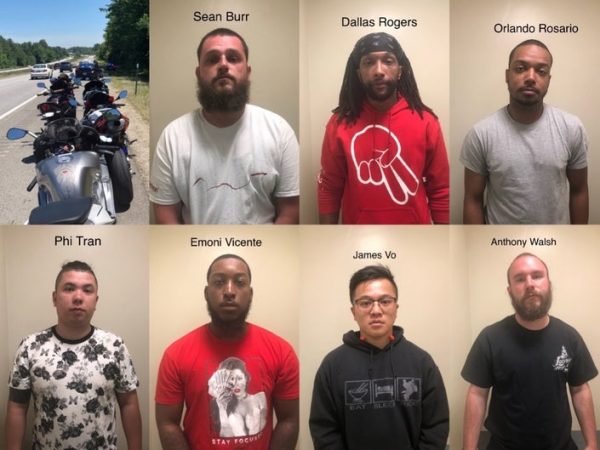 Speeders Caught In Dragnet
Seven riders from Massachusetts were arrested Sunday and charged with reckless operation after state police in NH clocked them going in and out of traffic and reaching speeds of 125 miles per hour in a 65 mph zone on Route 101 in Raymond. Two passengers were not charged.
According to the state police, Trooper Thomas Lombardi was monitoring traffic from a state police helicopter when he spotted the group. Troopers on the ground were notified and were able to slow traffic and pull over the riders as they approached Exit 4.
Arrested were Sean Burr of Quincy, Dallas Rogers of Marlborough, Orlando Rosario of Worcester, Phi Tran of Dorcester, Emoni Vincente of Quincy, James Vo of Braintree and Anthony Walsh of Dedham.
They are due to appear in Candia Circuit Court on Oct. 19.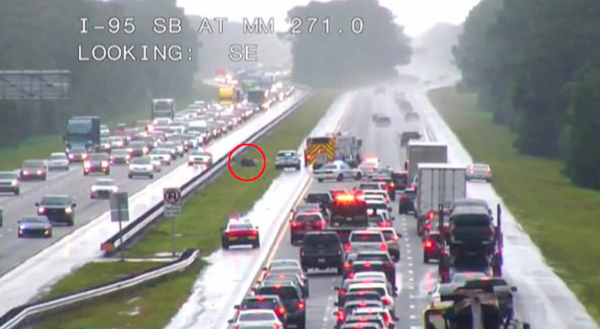 Lightning Kills Rider
Meanwhile, a 45-year-old motorcyclist from Charlotte, NC died Sunday when he was struck by lightning and went down while riding on I-95 in Ormond Beach, FL.
The rider was pronounced dead at the scene at 2:11 p.m. All three southbound lanes of I-95 were shut down for about 45 minutes. One lane reopened to traffic about 3 p.m.
The Florida Highway Patrol posted a picture of the rider's helmet on Twitter. The pictures shows two large gouges on the top. An FHP spokesperson said a vacationing state trooper from Virginia witnessed a bolt of lightning strike the rider's helmet. The rider reportedly then veered off the road and crashed.