CONCORD, NH – The commercial truck driver charged with the deaths of seven motorcyclists in a June 2019 accident in New Hampshire has been acquitted on all counts by a jury that deliberated less than three hours today.
Volodymyr Zhukovskyy had pleaded not guilty to multiple counts of negligent homicide, manslaughter, and reckless conduct. He has been jailed since the June 21, 2019 accident in Randolph, NH in which members of a motorcycle club made up of Marines were killed.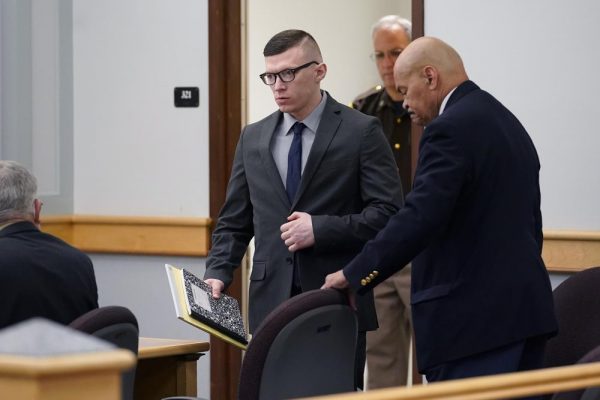 The club members were from New Hampshire, Massachusetts and Rhode Island and ranged in age from 42 to 62 years old. Zhukovskyy was 23 at the time of the crash and lived in West Springfield, MA.
Zhukovskyy had taken heroin, fentanyl and cocaine the day of the crash and told police he had caused it. Prosecutors argued that he had repeatedly swerved back and forth before the head-on crash. The judge had earlier dismissed eight charges related to whether he was impaired.
Zhukovskyy's attorneys blamed lead rider Albert "Woody" Mazza, who was killed, for the crash. "He was drunk, he was not looking where he was going, he lost control of his motorcycle and slid in front of Vlad Zhukovskyy's truck. Al Mazza caused this accident. Vlad Zhukovskyy is not guilty," defense attorney Jay Duguay said in closing statements. according to the Associated Press.
"There is no doubt that this accident was a tragedy," Duguay said. "But we are not here to decide whether or not this was a tragedy."
Mazza was president of the Jarheads Motorcycle Club. Duguay claimed that Mazza had been drrinking before the crash and had a blood-alcohol level close to twice the legal limit in New Hampshire.
Prosecutor Scott Chase maintained that Zhukovskyy had been weaving back and forth and that the behavior continued "until he killed people." Chase called blaming Mazza "a fanciful story" and "frivolous distraction."
A story on the verdict by the Manchester Union Leader is posted here. A story by WMUR may be found here.
Hello! If you found this story to have news value, please share it with other riders by clicking on the scial media buttons below.