HARWINTON, CT – What began a while back as a modest effort tucked in a corner of the Harwinton Fairgrounds is slowly growing to become a car show dotted with unique and stunning entries. Held on Friday evening of the three-day Harwinton Fair, last night's show pulled cars from the early 20th century right up until today.
Among the cars attracting attention was a 1961 DeSoto Adventurer recently acquired by Mark Albert of Thomaston, CT. He's only owned it for two weeks having spotted at the recent gathering in Lake George, NY. The 1961 model year was the last year for the DeSoto brand and Albert said it only made four-door hardtops that year.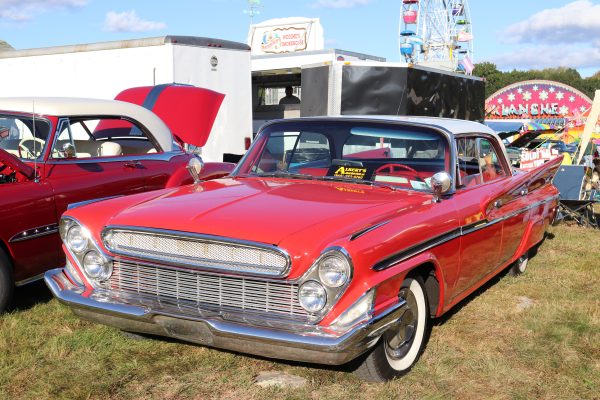 Getting some attention from its owner was a 1951 Pontiac Catalina that also displayed a Chieftain Deluxe badging. Owner Sharon Brainard of Canton, CT was joined by her grandson, Jacob Brainard, in getting the dust from the nearby livestock and pet barns off of the car.
Brainard said she has owned the sparkling Pontiac since 1998.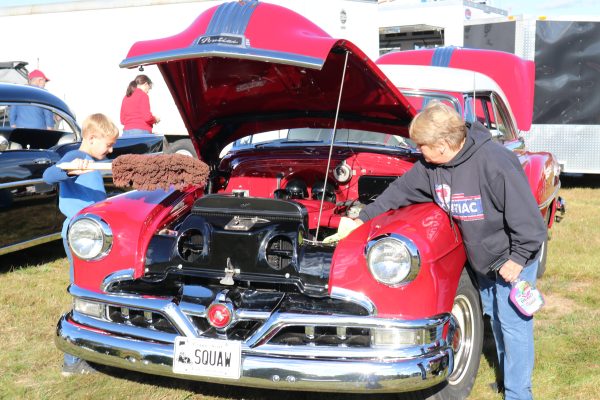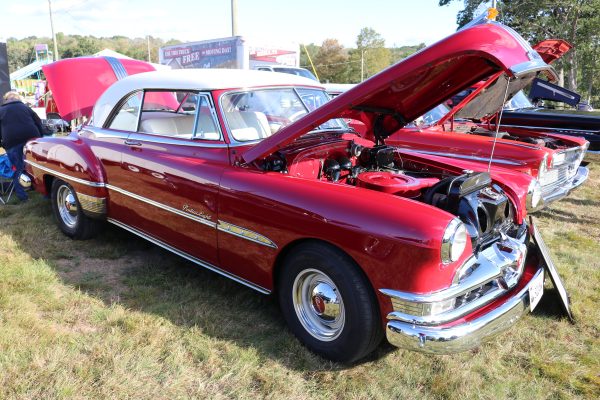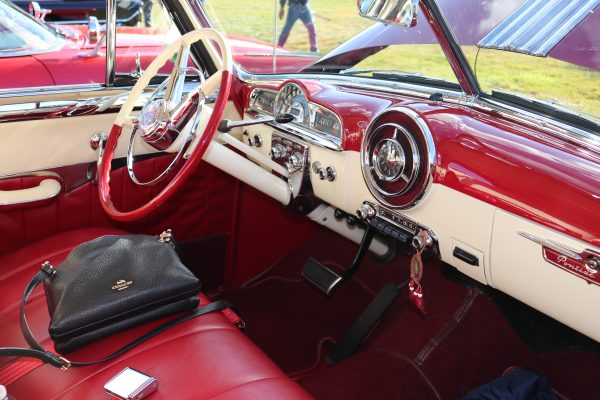 Arriving amidst puffs of steam clouds atop a steam-powered 1909 Stanley were Don and Aline Nelson (show at top and below). They live In Harwinton only a mile or so away from the fairgrounds. Don's a Stanley collector who says he's now down to only three examples.
The 1909 has been back on the road for three years. "I bet I haven't put 50 miles on it," Nelson said. "Just haven't had the time."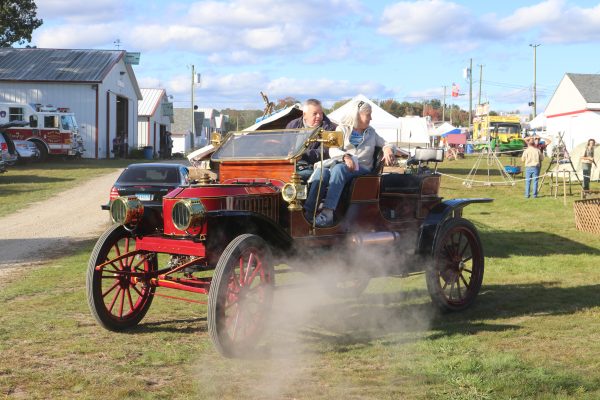 Among some of the other cars at the Harwinton Fair Car Show were: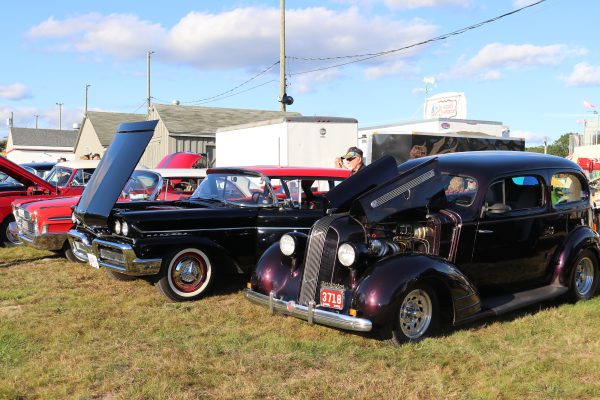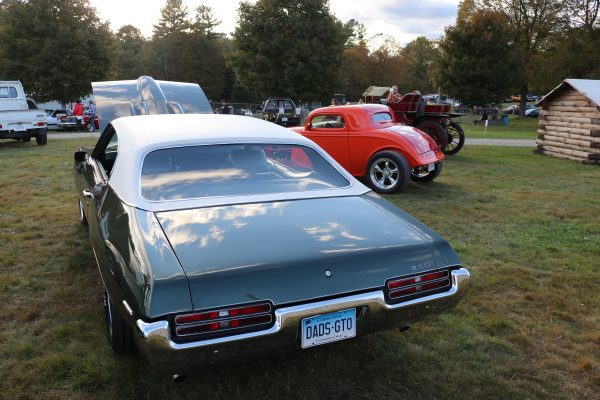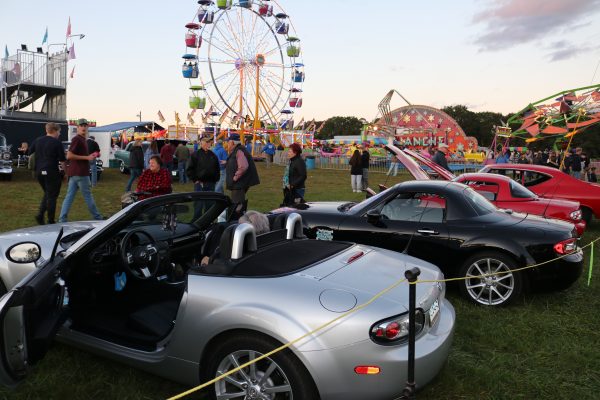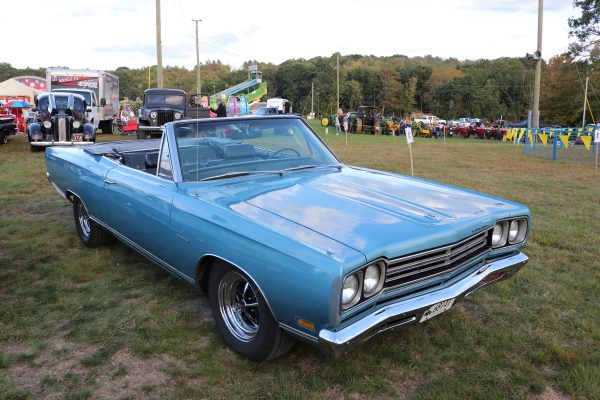 Welcome! You've landed in the new "Classic Cars" page of RIDE-CT & RIDE-New England. To read other stories by Bud Wilkinson on classic cars, click here. To read his "My Ride" classic car feature stories in the "Republican-American" newspaper, click here.