EAST WINDSOR, CT – A six-year veteran of the Chicopee Police Department in Massachusetts was killed in an off-duty motorcycle crash Tuesday afternoon on I-91 in Connecticut. She was riding with her twin sister at the time.
Angela Santiago was killed about 1:30 p.m. in East Windsor. The crash happened on I-91 southbound near Exit 44. Connecticut State Police are investigating the crash.
The "Hartford Courant" reports that Santiago was riding her Harley-Davidson and lost control of the motocycle and crashed into a Jersey barrier. No other vehicles were involved. Santiago was thrown from her motorcycle and died from her injuries.
Chicopee Police Chief William Jebb said at a press conference that Santiago's motorcycle went down for an unknown reason on the highway. Jebb said Santiago's sister, who was riding separately, is not believed to have been injured.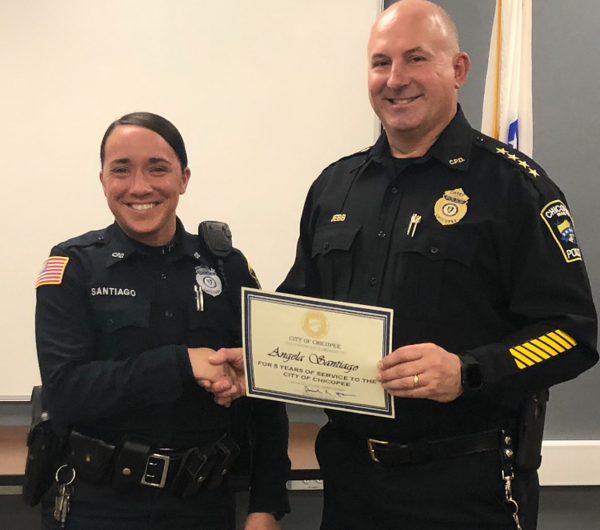 "She was young and very energetic and very involved in her community. She was everything you would want in a police officer," said Jebb, noting that her death leaves a void in the department.
"She was always warm, bubbly, happy. Not much got her down. It is a great loss to our law enforcement community," he said.
Santiago, 33, joined the Chicopee Police Department in 2014 and most recently worked as police resource officer at Chicopee High School. She was a U.S. Army veteran.
MassLive.com has more details here.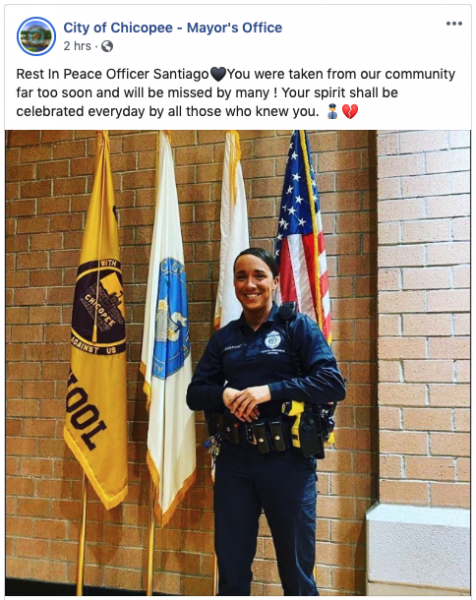 (Photos courtesy of Chicopee Police Department)