CHICOPEE, MA – The life of a Chicopee police officer who died in an off-duty motorcycle crash on I-91 in Connecticut on Tuesday afternoon will be remembered with a candlelight vigil and calling hours this weekend.
Angela Santiago, 33, who was school resource officer at Chicopee High School, was riding with her twin sister when she lost control of her 2005 Harley-Davidson. She struck a Jersey barrier and was thrown from the bike, suffering fatal injuries.
Her twin, Shavonne, was said to be riding separately and ahead of her at the time at Exit 44 on I-91 southbound.
Shavonne posted on Facebook today that a candlelight vigil in Santiago's memory will be held at 8 p.m. Friday at the Chicopee Police Department with calling hours and services set for 11 a.m. Sunday at Grisé Funeral Home in Chicopee.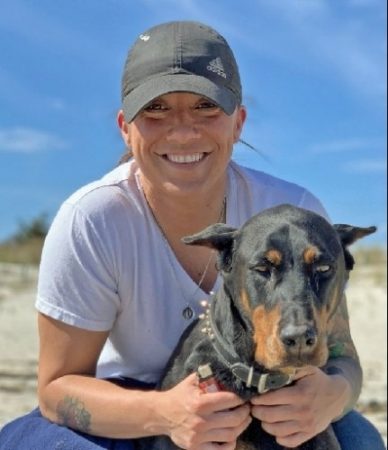 An obituary posted on the funeral home's website said Santiago was born June 2, 1987 in Springfield, the daughter of Raphael F. Santiago and AnnMarie Correa, and was a 2005 graduate of Chicopee High School. She joined the U.S. Army in 2005 and served in Operation Iraqi Freedom.
According to the obituary, besides her parents and twin sister, Santiago is survived by brothers Jeremy McGarry, Nathan Correa and Joshua Santiago; sisters Tatyana Correa, Brittany Santiago, Bethany Santiago and Chrystina Tillinghast; and beloved girlfriend Lauren David.
Since her death, Santiago's cruiser has been parked at the police department and has been turned into a memorial. She was a six-year veteran of the department.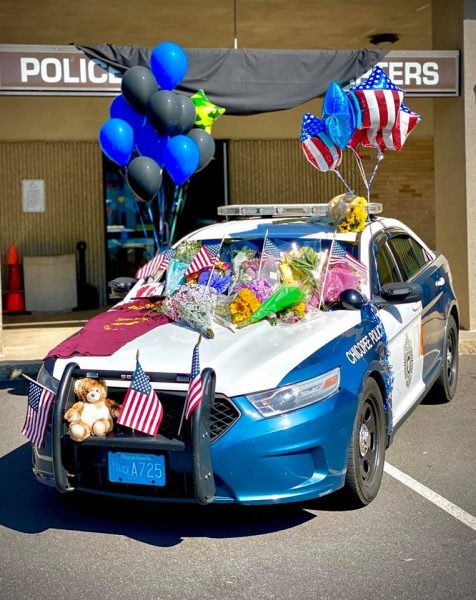 In a Facebook post on Wednesday, the police department said, "Thank you everyone for your kind words, thoughts and prayers. We are extremely touched and honored to everyone who has stopped by and left something on Ofc. Santiago's cruiser to honor her memory. Please continue to keep her family in your thoughts and prayers."
Connecticut State Police are still investigating the crash. Anyone with information is asked to call Troop H investigating trooper John Wilson at 860-534-1098 or via email at john.wilson@ct.gov.
(Photos courtesy of Chicopee Police Department and Grisé Funeral Home.)