HINCKLEY, ENGLAND – Motorcycle manufacturer Triumph is getting into the electric bicycle business with a Trekker GT model that has a starting price of an entry-level motorcycle – $3,750.
The company says the Trekker GT, which it unveiled on Tuesday, was designed in the U.K. and is the first e-bike in the company's history. It was created for "commuting, fitness and everyday riding fun."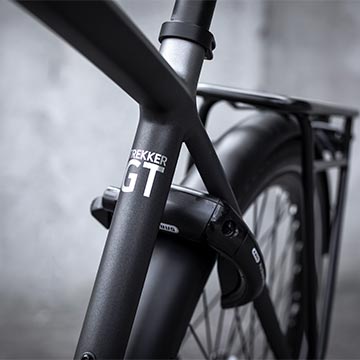 The model will have an aluminum frame, Shimano hubs, battery, charger, motor and shifter and a Selle Royal Vivo Havac Tech saddle. It will weigh in at 53 pounds and reportedly has a range of 93 miles on one charge.
From its looks, the Trekker GT appears more suited to street use than riding on sloppy trails. It will be available in the U.K., the U.S. and much of Europe (except Germany and Austria) initially.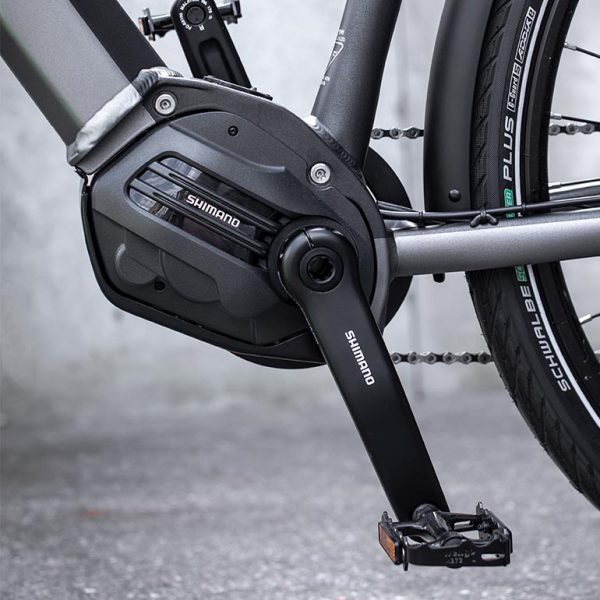 The Trekker GT will have a two-tone paint scheme – Matt Silver Ice and Matt Jet Black – with blacked out elements, including wheels, pedals, seat post, handlebar stem, kickstand and cargo rack.
Triumph did not disclose whether it has a production partner for the Trekker GT or if it will be produced at a company plant in England or Thailand.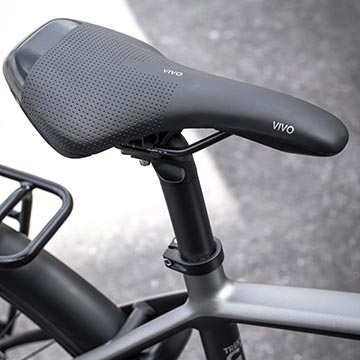 Of historical note, Triumph was founded in 1884 as a bicycle maker and began building motorcycles in 1902 in Coventry, England.
(Photos courtesy of Triumph)
Hello! If you enjoyed this story, please share it by clicking on the social media buttons below.