LACONIA, NH – An intense Christmas fire of as-yet-undetermined origin gutted the headquarters of Laconia Motorcycle Week, destroying decades-old memorabilia and archives detailing the colorful history of the nearly 100-year-old event.
"It's a nightmare," said a devastated Charlie St. Clair tonight. "We lost all of our equipment. We lost all of our memorabilia. Archives from more than 50 years."
The fire also consumed photos, paintings, "all Motorcycle Week-related stuff. It's pretty much all gone. This is a pretty big setback for us," said St. Clair, who is executive director of the event.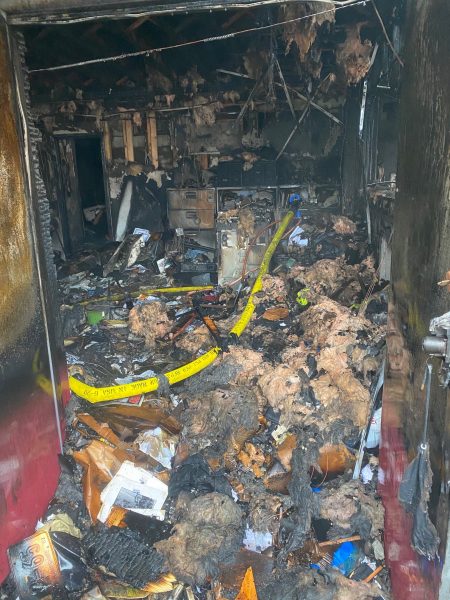 Firefighters were called to the 2½-story building at 1105 Union Ave. shortly before 10 a.m. Friday. St. Clair said two passersby called in the fire after spotting smoke.
Firefighters Save The Building
"The fire department did a phenomenal job knocking the fire down. If this fire had another 15 minutes unattended, it would have been a total loss of the building and maybe a loss of life," said St. Clair, referring to an elderly man who lived in a rental apartment upstairs.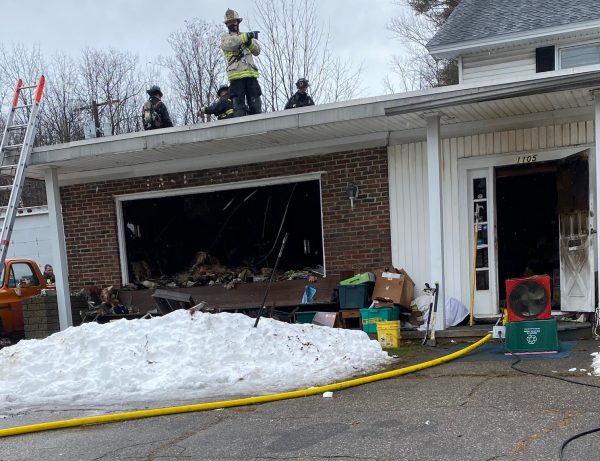 "The smoke alarms upstairs worked," he said. That may not have been the case on the first floor. St. Clair said a cat that had been an office pet for about 10 years apparently died in the fire. "He's still in there. We can't find him."
The cause of the fire is still be investigated. "They may be able to pinpoint it. It may be undetermined," St. Clair said.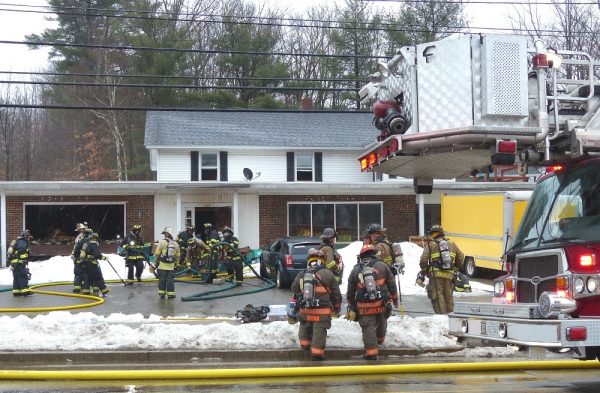 Supply Of Event Apparel Consumed
Also lost in the Christmas fire were just-arrived 100th anniversary sweatshirts as well as promotional apparel, including T-shirts, from past years. "We had stuff in there as far back as 1979. That's all gone," he said, estimating the total loss from the fire will be in the "hundreds of thousands" of dollars.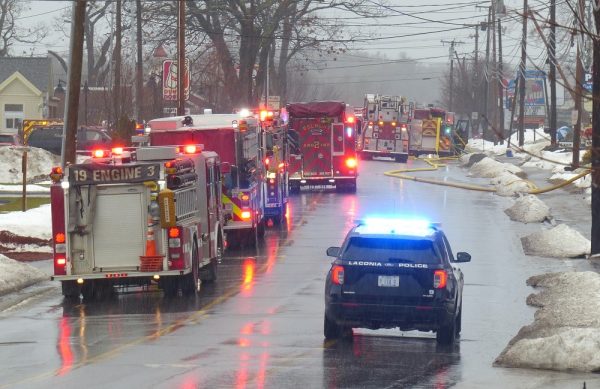 "Our insurance isn't going to come close to covering it," said St. Clair, reporting that a GoFundMe page may soon be launched. "This is going to be calling all hands for help," he said, explaining that sponsorship money cannot be used in the recovery effort because it is earmarked for marketing elements that include the sponsors's names.
Search For Replacement Artifacts Planned
An effort will be made to replace the lost memorabilia. "We're going to replace it by going out on a nationwide search," St. Clair said.
Among the motorcycle memorabilia destroyed were more than 200 vintage oil cans, many bearing motorcycle brand names such as Harley-Davidson and BSA, St. Clair said.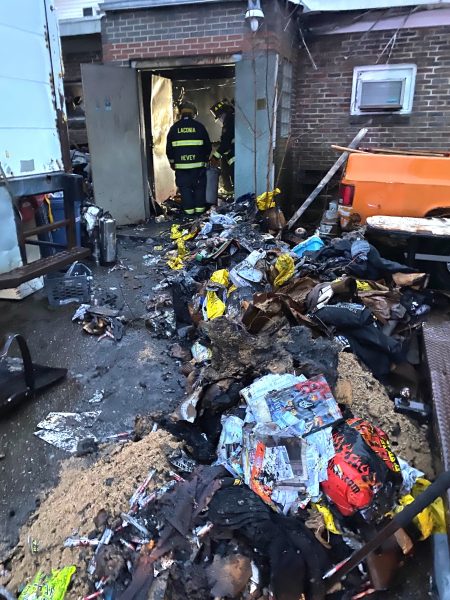 The Laconia Motorcycle Week Association is a non-profit organization. It has called the building at 1105 Union Ave. its home for about 20 years.
Laconia Motorcycle Week will mark 98 years in 2021. St. Clair called the fire "a blow to the city of Laconia and the surrounding area." As for the staging the upcoming event, he said, "It's not going to be easy."
Hello! If you found this story informative, please share it with other riders by clicking on the social media buttons below.