The year 2020 can easily be divided into two unequal parts; before and after the COVID-19 pandemic arrived. The deeper into the year, the fewer the pictures from motorcycle events in the Northeast.
Nonetheless, there were enough snapped to look back on some images that will bring back some memories: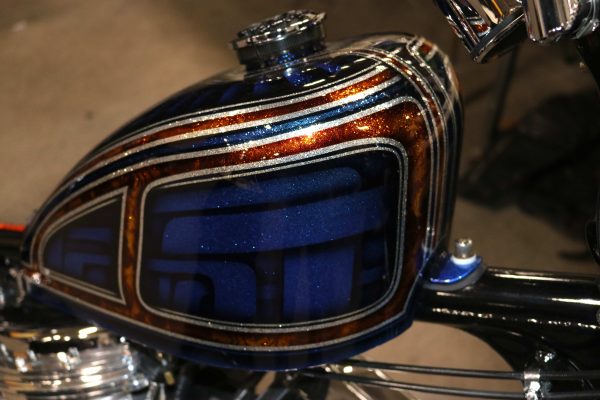 The paint job on the gas tank of this bike displayed at the Springfield Motorcycle Show was certainly eye-catching. Maybe it was the color scheme or maybe it was metal flake, but it just looked good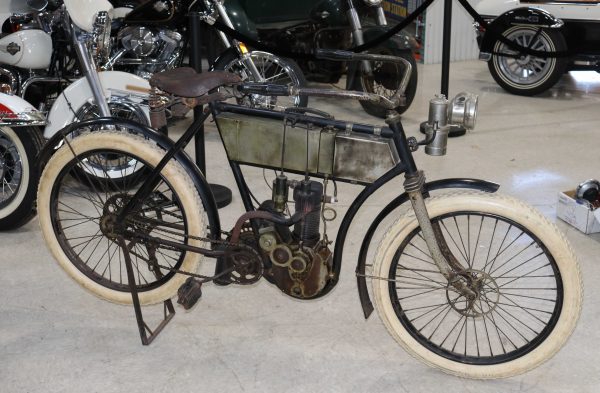 There was only one built and it was the first motorcycle titled in the U.S. – a Spiral that was acquired by the Motorcycledpedia Museum in Newburgh NY. It was built in 1896 and first registered in 1903.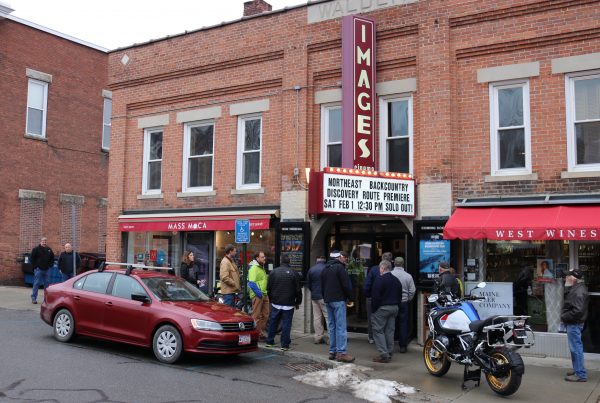 A winter road trip to a movie theatre in Williamstown, MA provided a pleasant diversion in February when Backcountry Discovery Routes premiered a documentary on its new Northeast route.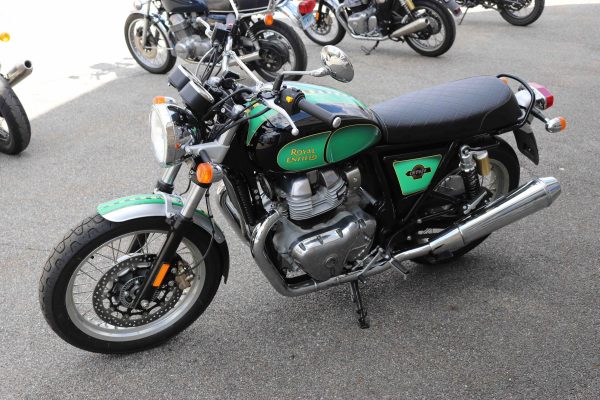 It was a great idea executed at Iron Horse Customs/Royal Enfield of Kent – a vinyl wrap to alter the appearance of a black Royal Enfield INT 650 model. The dress-up kit made the model pop, and even glowed in the dark.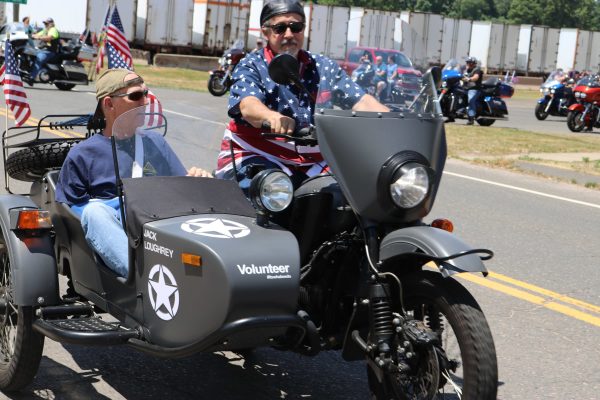 Members of the Connecticut chapter of the Patriot Guard Riders took U.S. Marine Corps veteran Jack Loughrey (above and at top) for a "Hero's Last Ride" in late June. He passed away in early July.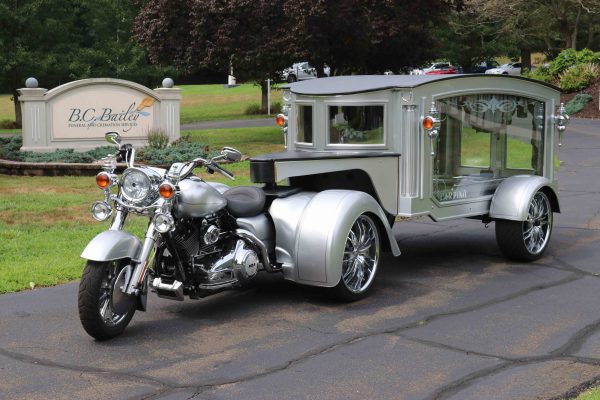 The B.C. Bailey Funeral Home in Wallingford, CT picked up a used 2021 Harley-Davidson trike with Tombstone-brand hearse this year to transport riders to their final resting place.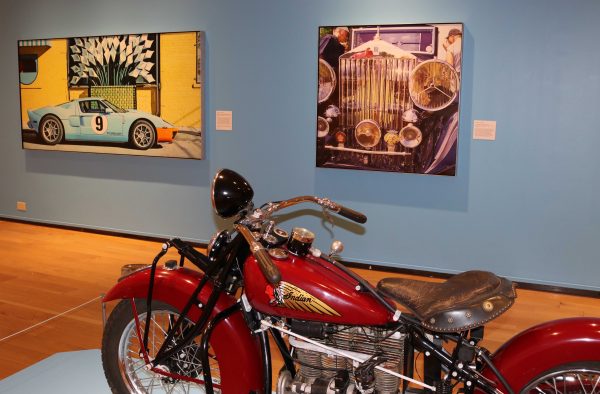 The Michele and Donald D'Amour Museum of Fine Arts in Springfield, MA had a splendid exhibit of 50 paintings depicting cars and motorcycles. Titled "LUSTER: Realism and Hyperrealism in Contemporary Automobile and Motorcycle Painting," it certainly was vivid.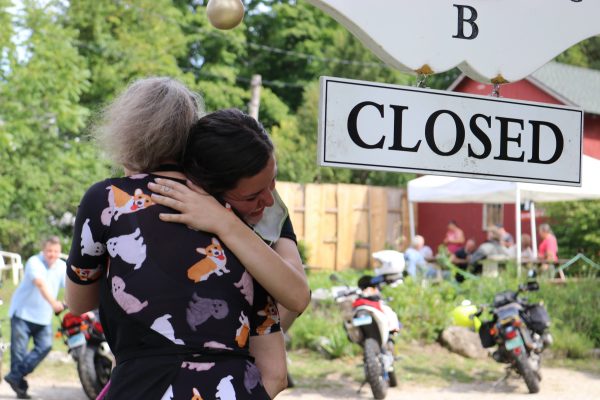 It was a sad day in September when the gathering spot Toymakers Cafe in Falls Village, CT closed after more than 18 years of catering to motorcyclists.
While picture-gathering may have been difficult in 2020 due to a lack of events and a desire to be safe, there was news to report. Ahead, RIDE-CT & RIDE-New England will count down the Top 5 most popular/most read stories of 2020.
Hello! If you enjoyed this post, please share it with out riders by clicking on the social media buttons below.