WASHINGTON, CT – It was known as the "Christmas Special" because it was sent to dealers in December. Only about 3,000 of the limited edition 1986 Honda Z50RD minibike were ever built, and they only went to select dealers. So rare are these chrome models today that used ones can now sell for more than $5,000.
Hugh Martin of Washington brought one to the Washington Car-B-Que car show on Sunday. The 15-year-old also brought a story of how he acquired it from his grandfather, Buzz Ebner of Harwinton, CT, in the summer of 2018. Ebner had bought the Z50RD new more than three decades ago for his summer camp, Camp Awosting in nearby Morris, CT.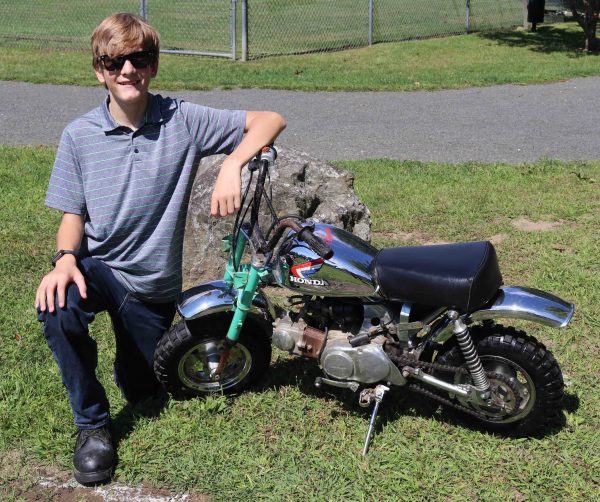 Martin first spied the Z50RD when he was much younger; "back when it was hanging on a wall when I was a camper at the camp," he said. It wasn't until he became a teenager that he took more interest in it. "I had started to learn about mechanics and how to fix that kind of stuff. I mentioned trying to fix it to my grandfather and he said it sounded like a good idea."
The minibike had been sitting – more accurately, hanging on an outside wall at the camp – for "a good eight years," said Ebner, who was also at the Washington Car-B-Que showing off some of his vintage autos.
The Z50RD was purchased as part of a normal swap-out of minibikes at the camp, which offered minibike riding as an activity for campers.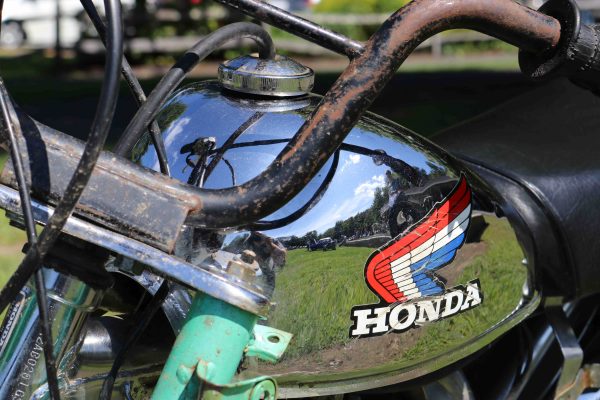 It was used for six or seven years before "it started to puff a little," Ebner said. While it got a ring job, it eventually got retired and hung as a display piece on the building where the minibikes were stored – until Martin expressed interested in bringing it back to life.
Martin began the project in July 2018, starting with cleaning it up to the point where the chrome shines.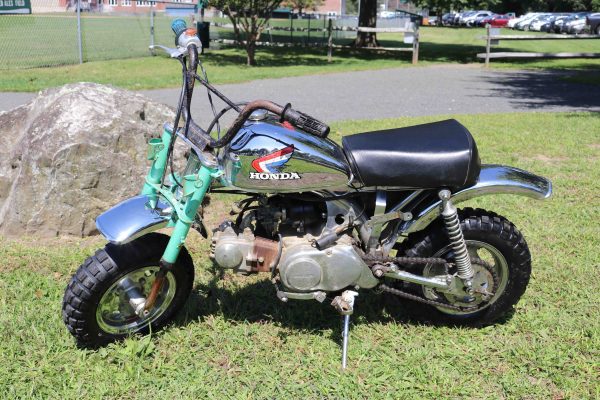 "There was a lot of work involved. It wasn't getting any spark," he said. However, the extent of the job soon exceeded his skills, so the bike was sent to Strictly Dirt in Canton, CT where the carburetor was cleaned, the magneto replaced and minor items dealt with for a cost of roughly $500.
It ran smoothly upon its return and still does. Martin easily kick-started the 49cc air-cooled Z50RD at the car show and demonstrated how sweet it sounds during a short ride on the edge of the show ground.
Since resurrecting the minibike a little more than a year ago, he's ridden it sparingly.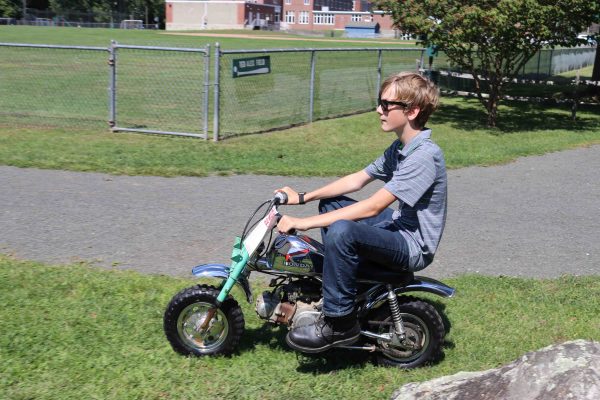 "Not on trails or anything. I keep it running," he said of what is now a valuable relic of Honda's history.
Honda produced the Z50R model from 1979 to 1999. The Z50RD "Christmas Special" was only made in 1986. Most accounts state that the "D" stands for "dealer" as the model only went to top dealers, but an online search revealed one report that the "D" stands for the month it was released, December.