By Victoria Zandonella
BRIDGEWATER, CT – There's a disturbing phenomenon that has become increasingly common on social media – a disappointingly negative and antagonistic undercurrent between fellow motorcyclists.
This trend is concerning because these days it's important to encourage new riders and to bring new people into the sport. Otherwise, what will become of the increasingly profit-challenged motorcycle industry?
How did this negative phenomenon come to be?
Perhaps one can say that it's just today's reality. The plague of social media is that keyboard warriors, not bound by a face-to-face relationship, are less than kind and sometimes downright ugly.
Sometimes it's someone being berated for asking what may be considered a "dumb" question on a forum. Other times it's the perennial 'My bike is better than yours" brand-bashing. Yes, internet trolls are out there in abundance with poison keystrokes at the ready.
These bottom feeders come in many forms, ranging from the outright vulgar (profanity, misogyny, cultural or political haters) to those elitists who feel above others due to their skills or bike brand choices. There are also those who lurk only to incite discord and general negativity as part of their twisted form of self-fulfillment.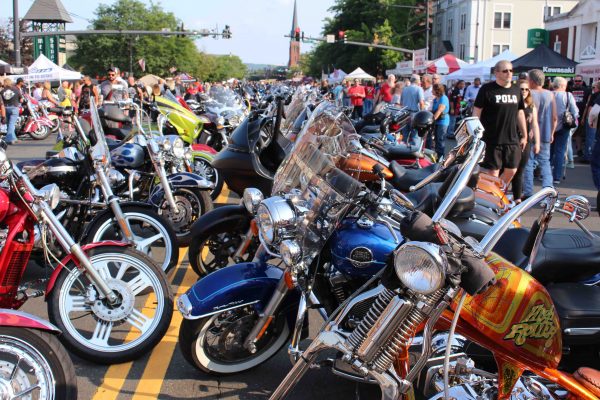 Many times, site moderators do not step in early enough, causing a firestorm of comments that only lead to a bad end. But what does any of this really accomplish for us as proponents of the sport?
Folks seeking help and advice and who get targeted by mean-spirited posters are falling away from the forums and sometimes motorcycling all together – destroying an otherwise great opportunity to cement a rider's dedication to the sport.
Some Signs Of Change?
Fortunately, there has been a small light appearing on the horizon to counter this ever increasing abrasive social media culture.
Major forum administrators are starting to step up their game and put clear guidelines on their sites disallowing attacks, brand-bashing, profanity, or other generally unhelpful commentary. Those breaking forum rules are given a prompt and firm warning with their comments deleted.
If the wrongs are egregious enough, violators are being quickly exited and banned from re-entry at a later date.
Forum leaders are also reaching out to those formerly marginalized in the sport, which is long overdue. Women riders, for example, are being asked to take on a more active role in moderating sites to ensure against gender bias and ensure the forum remains an inviting place for all who participate.
What Can Riders Do?
So what can each of us do to try to make forums a more welcoming place for all?
Welcome those new to the sport and help them up the knowledge and skill ladder with good advice on how to find the bike that's right for them, whatever the brand.
Share your knowledge for setting up one's bike and gearing up safely, and help folks new to our two wheeled passion learn about all opportunities to grow their skills therein.
Let's also celebrate the diversity in our sport – whether it be the riders, their bikes or their particular modality of motorcycling. We're all on two (or even three) wheels after all.
Lastly, let's get more active on the internet as a force of good will. Volunteer to moderate a forum of your choosing and encourage kindness and the "golden rule" when posting. Site admins have a very big job in monitoring everything happening on their given forums. They require a small army of eyes and ears in their moderation team to keep their sites welcoming and non-confrontational.
Bottom line: Just be nice. We need each other to uphold this sport. Let's all do what we can to support our fellow riders and motorcycling in general. It will make for a more positive future for us all.