It's always wise to verify info contained within any press release issued on April 1st, and most motorcycle publications didn't fall for a clever joke staged by BMW earlier this week.
It seems that only the trade website "Powersports Business" was taken in by company's April Fools' Day claim of a new "iFace" feature that would enable BMW owners to start upcoming boxer models via the "world's first face and eye recognition system."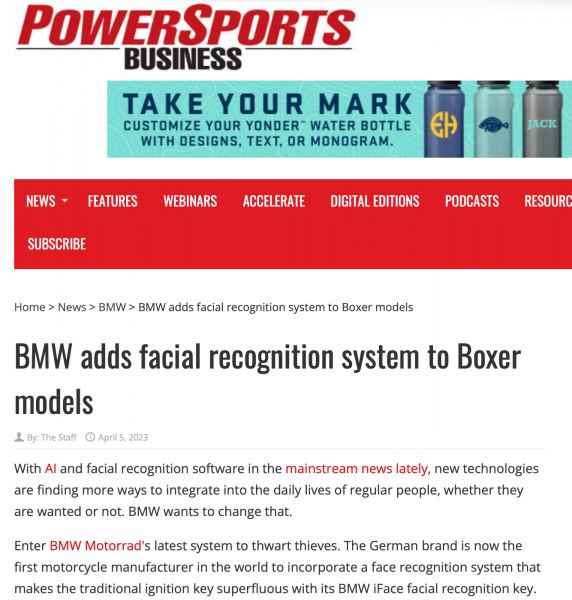 BMW's press release was masterfully done; serious and sufficiently informative as to be plausible. It was issued along with two pictures.
The press release reported iFace had been "developed and tested in field trials over a period of more than three years." It promised that it "will be presented at one of the autumn motorshows in 2023 and will initially be used on the BMW Motorrad Boxer models."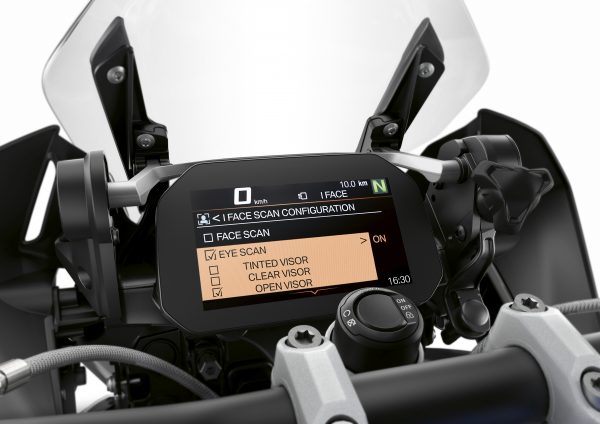 Being from BMW, the press release contained all sorts of technical jargon and even quoted "Dr. Burkhard Hund, Head of Theft Protection at BMW Motorrad."
Hund stated, "Our special thanks go not only to the Bavarian State Office of Criminal Investigation, but especially to Giovanni Häberle. Today a respected owner of a consulting firm for theft and burglary protection in the Stuttgart-Stammheim area, the Swabian was an invaluable help to us in developing this system thanks to his decades of expertise as a professional vehicle thief."
The release was posted on a BMW website that is accessible to members of the media and appeared alongside legitimate releases.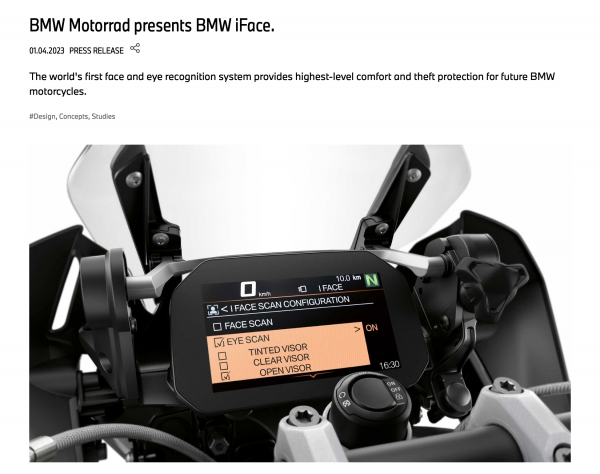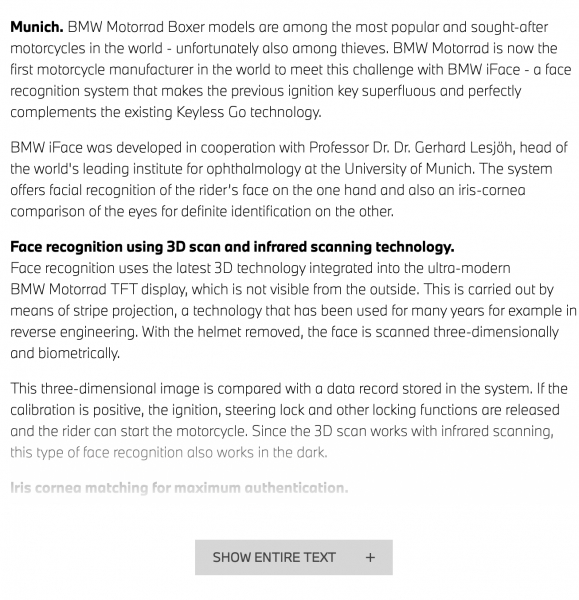 To be transparent, RIDE-CT's initial reaction upon being tipped to the "Powersports Business" story and after quickly skimming the press release was to wonder whether iFace was real or, more likely, faux. Seeing the date on the release, it seemed prudent to email BMW, which confirmed the prank.
"Powersports Business" still has its original story posted, but with a good-natured addendum: