WEST SPRINGFIELD, MA – A controversy involving "colors" in the days preceding the Springfield Motorcycle Show didn't negatively impact opening day attendance at the Eastern States Exposition today.
Indeed, it may have enhanced the gate. Riders representing numerous clubs strolled the aisles, gazing at the many motorcycles and the merchandise, but also very noticeable was an enhanced police presence.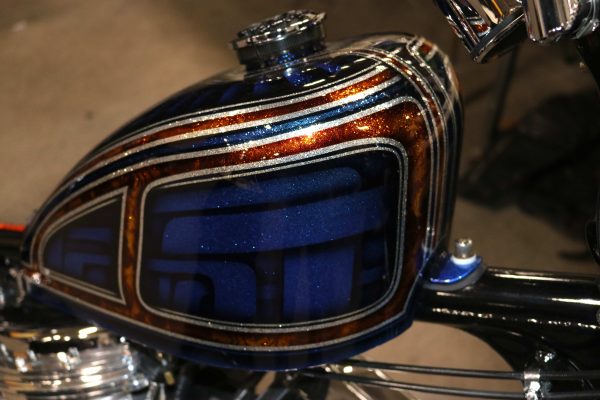 "This is good. The attendance is spectacular," said show promoter Doug Sousa shortly before noon. "We're very happy with the attendance so far."
As for highly-visible security in the form of officers from the West Springfield Police Department and the Hampden County Sheriff's Department, Sousa said, "It was put upon us. We had no choice. We didn't expect any problem. We've never had any problems."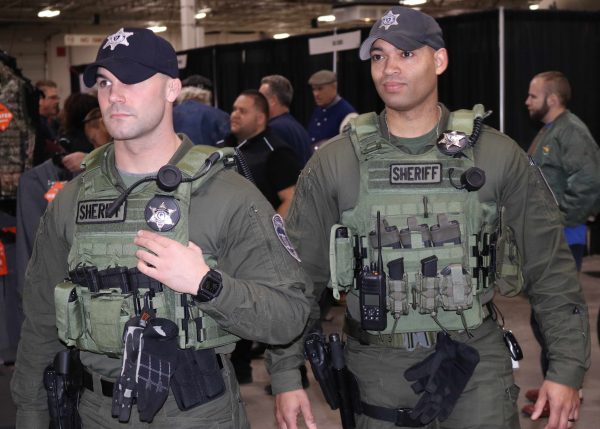 The added security was a consequence of the controversy of two weeks ago when Eastern State Exposition abruptly instituted a "no colors" policy on the property. That edict was rescinded within days following blowback from the riding community.
However, the publicity that the brouhaha generated resulted in a booth being set up by one vendor that reportedly wasn't previously booked – the local chapter of Hells Angels.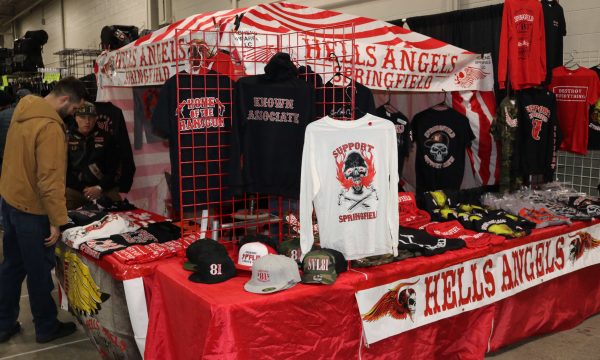 Among some of the clubs that had members showing up for the show on Saturday were the Red Knights (a club for firefighters) and B.A.C.A. (Bikers Against Child Abuse).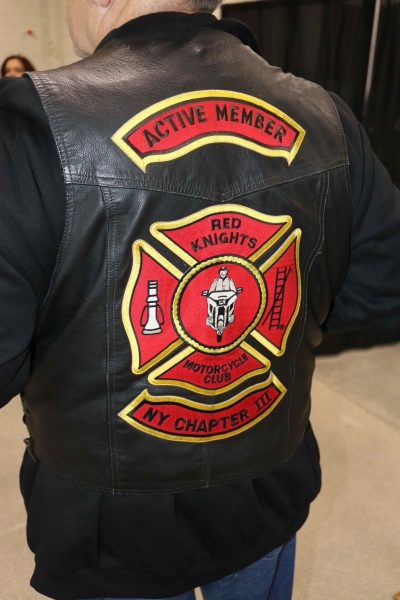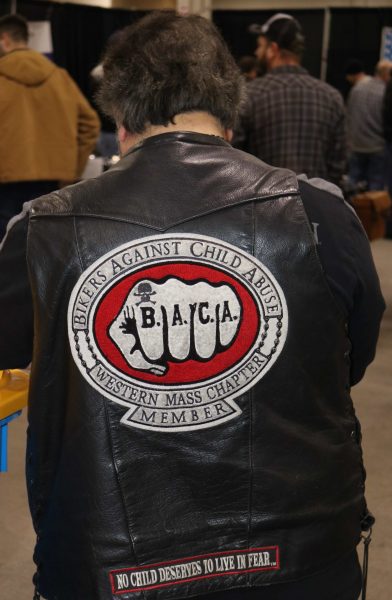 Perhaps the most popular display was staged by the Yankee Chapter of the Antique Motorcycle Club of America. Members brought their vintage machines, including Chris Lenox of Granby, MA.
Lenox's contribution was a World War II-era, 500cc Indian 741 Scout from 1943 that he's owned for 10 years.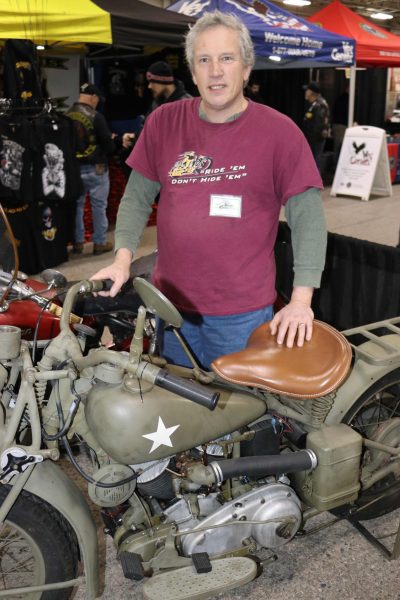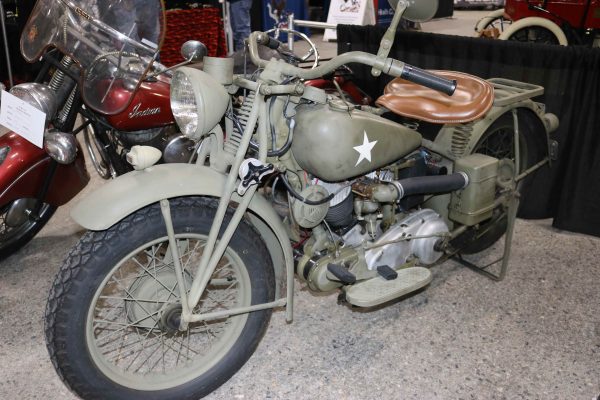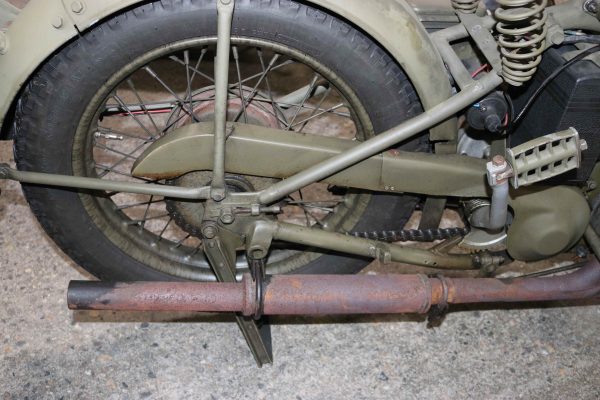 "It's a military Scout," he said. "Most of them were lend-lease to the Danish. They weren't widely used by the U.S. military. God knows if it's been to Europe."
Also eye-catching was a bright red 1959 Harley-Davidson "Panhead" owned by Brian Blazis of Enfield, CT. He's a collector and he bought it five years ago.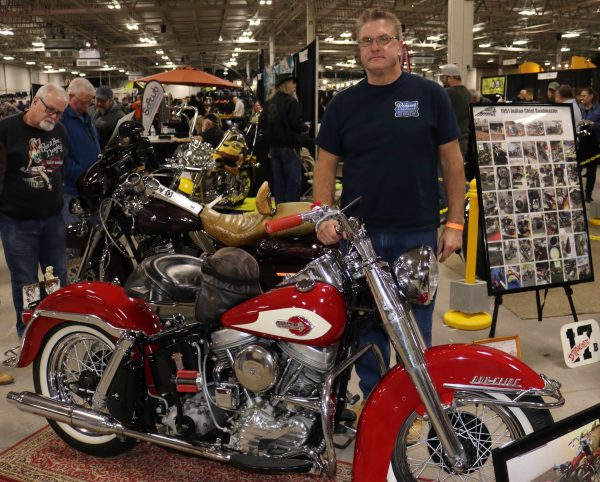 "I love old motorcycles," he said, noting that the Panhead has its original tank and fenders. He found it as it was being restored and snapped it up.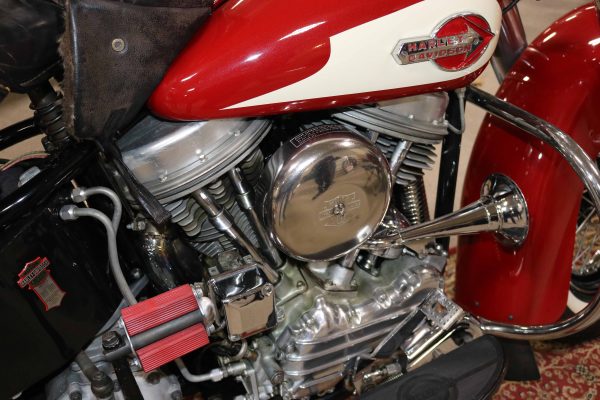 The Springfield Motorcycle Show wraps up on Sunday. Hours are 10 a.m. to 5 p.m. Sousa said tonight's snowfall should be cleaned up by the time the doors open.
"It looks like all the roads will be clear by the time we open. Should be clear and green," he said.