It's another edition of The Week in Review; this time for the week ending Jan. 18. The post is a compilation of news nuggets, info from press releases, and other items culled from near and far.
Here goes with The Week In Review:
Royal Enfield Trimming Model Lineup?
RideApart has circled back on some reports from November that Royal Enfield is bringing an end to its Classic 500 (pictured above) and Bullet 500 models, essentially trimming its lineup in half and leaving only the INT650/Continental GT and Himalayan models.
But is that only in its home market of India or worldwide? RideApart quoted a DriveSpark story that says Royal Enfield has discontinued its 499cc models, but it can be read in a such a manner that it is solely referencing India where new emission standards made the long-running models not viable for updating.
Mark Bujak of Royal Enfield dealer Mark's Motorsports in Enfield, CT said Saturday that he wasn't aware of the Classic 500 and Bullet 500 going away in the United States; that 2020 models are being sold.
"They haven't sent us anything," he said, adding that dealers such as himself are sometimes "the last to find out."
What is known is that Royal Enfield's big effort in recent years has been to up the quality of its products, and has done so with the Himalayan, INT650 and Continental GT models. The Classic 500 and Bullet 500 models represent "old technology," so dropping them wouldn't be surprising.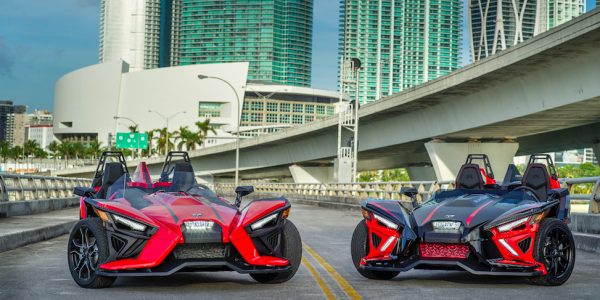 Polaris Announces Automatic Slingshot
The Slingshot has been around for how many years? Well, let's say enough that it has been awhile. In all that time, the Slingshot has only come with a manual transmission.
For 2020, the Slingshot (pictured above) gets a five-speed automatic tranny. No clutch pedal included and no shifting needed. The Slingshot's also getting a facelift.
"Our new AutoDrive transmission will open the door for more people to get in, stand out, and take their driving experience to a whole new level," said Mike Dougherty, president of Polaris Slingshot.
"With roughly 70 percent all-new content, we left no stone unturned both inside and out. The all-new ProStar 2.0L engine delivers more power and more fun, while the completely redesigned cockpit and interior elevates the shared experience for both the driver and their passenger."
Slingshot models with automatic transmission will start at $26,499.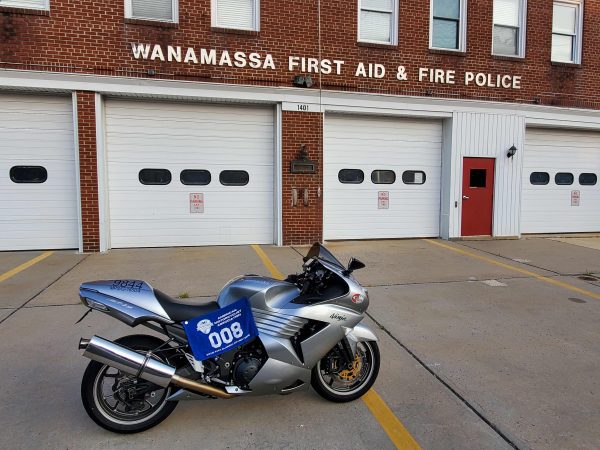 New Jersey Rider Wins AMA Grand Classic Tour
Kevin Morris of Montville, NJ is the winner of the American Motorcyclist Association's Classic Grand Tour by riding and stopping at 105 locations where the A-M-A letters appeared in a sign.
"The way I approach these, and probably why I had a lot this year, is I do a lot of prep work first," said Morris in a press release issued by the AMA.
"I don't just get on a bike and ride around randomly. It's a lot of research. I really don't think you can participate in a Grand Tour without that part of it — the research. If you ride a Grand Tour, you'll learn something, see some new places and have some fun riding your bike."
Morris rides a 2008 Kawasaki ZX14. He received a plaque for his win. Previous Grand Classic Tours were staged in 2009 and 2003. Participants are required to find signs (business signs, road signs, etc.) with the letters A-M-A in sequence, then takes pictures of them with their Grand Tour flag.
The event ran from April 1 through Nov. 1.
Dylan Morris of Brookfield, MA was the runner-up.