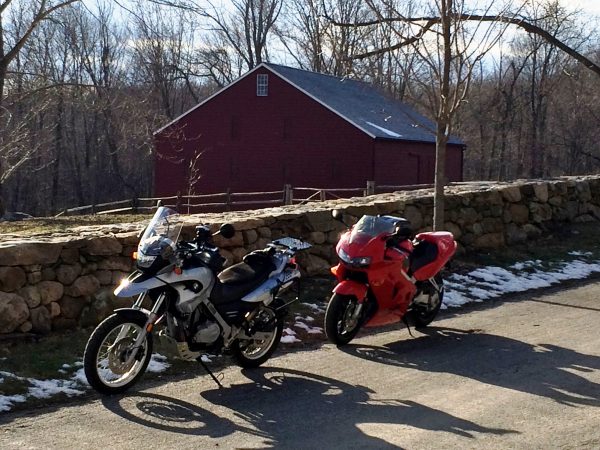 I've always admired those hardy motorcycle enthusiasts who can hop on their bikes and go the distance. Not just your usual daily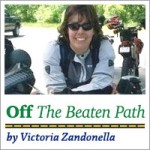 mileage, but something that proves that you have the dedication, training and focus to make long-distance motorcycle travel a reality. This elite group of riders can be found on the rolls of the Iron Butt Association. Now over 60,000 strong, these folks have gone the distance on several types of riding challenges in some amazingly short time frames.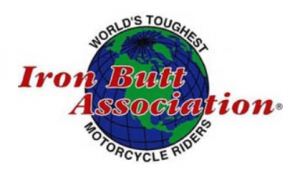 What is the Iron Butt Association (IBA) all about you ask? Founded in 1984, the IBA is a U.S.-based organization with a global membership dedicated to safe long-distance motorcycle riding. The IBA has created a number of long-distance rides within specified time frames for riders to test their mettle. Always intrigued by the challenge of long-distance riding, I am about to dip my toe in the pond to determine if I am worthy of the esteemed IBA Rider title.
And I'm taking RIDE-CT & RIDE-NewEngland readers along on the journey as I prepare to pursue my first personal IBA goal – a SaddleSore 1000, which is 1,000 miles in 24 hours.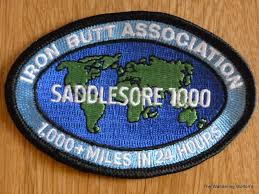 Why anyone would want to purposely torture themselves by enduring almost a full day on two wheels. For most, it's about stretching the limits of their physical and mental capacities as riders, and the thrill of chasing down and achieving such a challenging goal.
For me, it starts with being inspired by a dear friend, mentor and long-distance rider who achieved Iron Butt status multiple times. Last year, under her guidance, I was to make my first IBA SS1000 run from Connecticut to Illinois, hoping to have her sign off on my journey upon arrival at a location near her home. As fate would have it, she passed away a month prior to my scheduled ride date after a very courageous two-year battle with cancer. I will do this year's ride to honor the memory of this dear friend and amazingly talented rider who always brought out the very best in those around her. With every mile I travel, I know she will be with me, in my heart, cheering me on throughout the journey. So Sheryl – this one's for you my dear girl!
As there is so much information to cover, I'll break up my IBA journey into a few segments for easy reader digestion. This segment reviews the description and history of the IBA and why I personally decided to take the plunge, with following segments on to how to prepare for your very own IBA challenge, along with lessons learned upon attempting (hopefully successfully) an IBA ride.
Several types of IBA rides have developed since the IBA's inception. The basic categories of the U.S. based rides are:
– SaddleSore (SS1000) – 1000 miles within 24 hours.  There are also higher increments such as the SS2000 – 2000 miles within 48 hours, etc. on up to a SS5000 – 5000 miles in 5 days.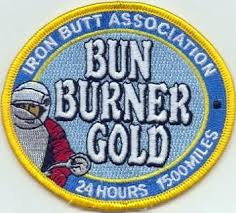 – Bun Burner (BB1500) – 1500 miles within 36 hours, with the Bun Burner GOLD (BBG1500) running at 1500 miles within 24 hours up to a BBG3000 – an almost unthinkable 3000 miles within 48 hours.
– 100K Club – a documented 100,000 miles within a 12 month period.
There are also several point-to-point rides within North America, such as the famous 48-10 – visiting all 48 states within 10 consecutive days – and IBA Rally Rides, designated checkpoint rides throughout the United States with optional bonus destinations for additional certifications.
For more information, including a full list of IBA ride offerings, visit the IBA website. The IBA has also created a very helpful web forum for riders interested in learning more about IBA rides with input from several riders who have successfully completed the various challenges.
I'll be immersing myself into these sites and any other IBA related tips and tricks I can find over the coming months as I prepare for my upcoming 2016 odyssey. With my reliable and comfy BMW F650gs as my steed, a researched route and June 2016 target date chosen, and a trusted friend and ride partner, with his venerable Honda VFR, committed for the trip, the plan is coming together nicely. So stay tuned and watch for the next segment about our personal preparations and considerations in attempting an SS1000 challenge.
– By Victoria Zandonella