WATERBURY, CT – With Connecticut slowly opening up in the wake of the COVID-19 pandemic, Naugatuck Valley Community College will soon begin offering Connecticut Rider Education Program (CONREP) motorcycle safety courses.
N.V.C.C. will be the first CONREP site in the state to offer courses this year, beginning the weekend of July 18-19.
Site coordinator John Purdy Jr. said Wednesday that those classes are already filled with students who were registered to take them in April. Classes scheduled for July 24-26 are also nearly filled with previously registered students.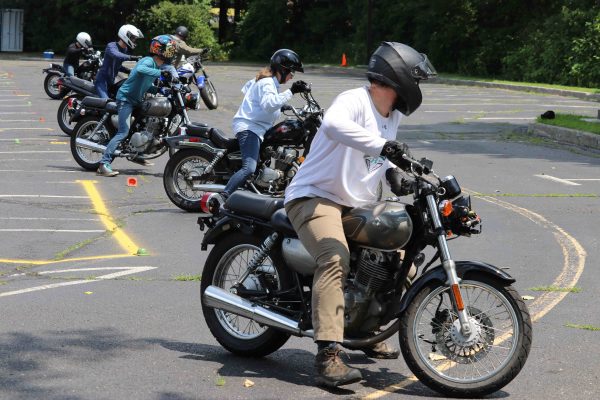 Purdy said the program will likely begin taking new registrations next week. Information will be available on the college's website.
Classes in Waterbury were due to begin the weekend of April 4-5, but the pandemic intruded. A total of 35 classes of the Basic Rider Course were scrubbed.
Passing the BRC is required in Connecticut to get an "M" endorsement on a driver's license and to legally ride.
Motorcycle classes at N.V.C.C. will be conducted with strict safety protocols, including social distancing.
"People are going to be required to wear their own masks in the classroom and we're telling students that we strongly suggest they use their own helmets for health reasons and not use our loaner helmets," said Purdy.
Students will also be asked to bring their own hand sanitizer and writing instruments.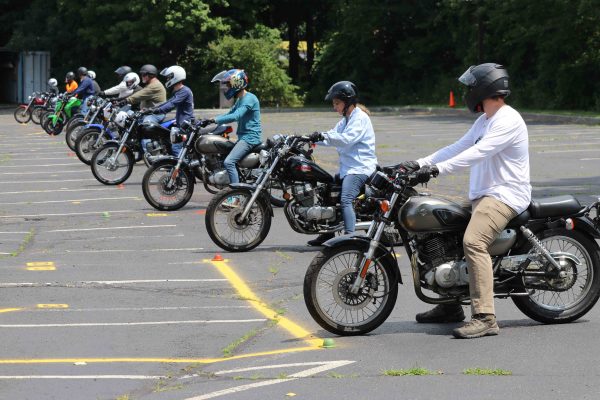 It is currently unclear when and if other CONREP sites will open.
Purdy said that it's his understanding that Gateway Community College will begin offering classes later in July. However, a check of that school's website reveals that all summer and fall classes are full. New registrations will not be taken until March 2021.
Meanwhile, Purdy reports that the Connecticut Department of Motor Vehicles is also slowly resuming operation. Students who pass the BRC may get the "M" added to their licenses by making an appointment at DMV offices in Waterbury and Bridgeport.
Hello! If you found this story useful, please share it by clicking on the social media buttons below.