HARTFORD – How long motorcycle dealer Bruce J. Bemer will be sentenced to prison for his involvement with a sex ring won't be known until June when a judge sentences him, but the "Hartford Courant" newspaper stridently threw the book at him in an online editorial posted Thursday.
"He deserves to spend a long time in prison," the editorial opined, noting that the jury that convicted Bemer on Wednesday afternoon rejected "his disingenuous argument that the vulnerable young men who were delivered to him for sex were doing so of their own free will."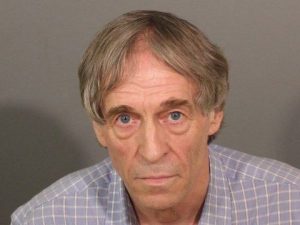 Bemer, 65, of Glastonbury, CT is the millionaire owner of New England Cycle Center here as well as Springfield Motorsports in Massachusetts and Columbia Motorsports in Columbia, CT.
He also owns the New London-Waterford Speedbowl racetrack and Bemer Petroleum.
The jury found Bemer guilty on a single count of being an accessory to human trafficking and four counts of patronizing a trafficked person. He faces up to 60 years in prison when sentenced on June 6.
The "Courant" editorial called "absurd" the argument that Bemer "didn't know his victims were being trafficked."
"This went on for two decades, with some of the young men showing up at Bemer's home up to 50 times. Did he really think these fragile, damaged men were showing up at his home for sex because that's what they wanted to do with their lives?"
The editorial continued, "Perhaps (business) success created in his mind the delusion he could sell a jury a boatload of garbage. But they didn't buy it. No one should."
Regarding the potential sentence, the newspaper concluded, "His actions do not warrant leniency. He ruined lives. He deserves to spend a long time in prison."