Dave Roper is a revered figure in vintage motorcycle racing for his endurance, his technique and for being the first American to win a race in the Isle of Man TT back in 1984. The half-hour documentary "Motorcycle Man" that CPTV is airing this weekend celebrates the racing career of the Darien native who lives in Hicksville, NY.
Photographed, directed and produced by Daniel Lovering, "Motorcycle Man" takes a leisurely approach to a fast and dangerous sport. In doing do, it splendidly reveals why Roper is so admired and why racing can be so intoxicating for those who participate.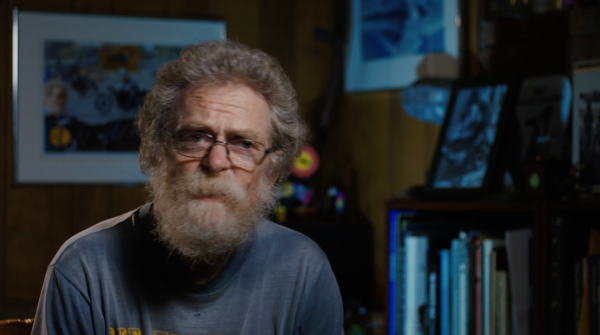 "Why does a dog chase a car? There's no reason for it. They're just programmed that way, and I seem to be programmed. I like to chase things," said Roper early-on in "Motorcycle Man."
He later goes deeper on why he's hooked on racing. "To me it's a nice combination of the physical and the cerebral because it takes a lot of thought, both preparing the bike and riding it, and I like situations that are in flux, that a lot of parameters are changing at the same time and you've got to make a lot of instantaneous decisions," he said.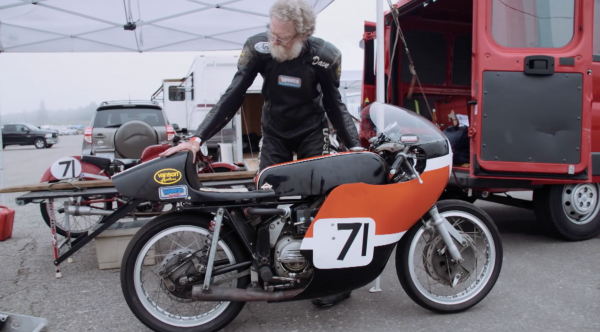 Roper has a background in welding and spent eight years building submarines for the Electric Boat division of General Dynamics in Groton. The experience certainly help hone some of the skills needed for working on the old racing machines belonging to Team Obsolete, the race team he joined in 1978.
Having started racing in 1972, Roper has competed on at least 115 race tracks in countries including Canada, Mexico, England, Scotland, Norway, Holland, France, Portugal, New Zealand and Japan. He's participated in more than 2,200 races over the past half-century.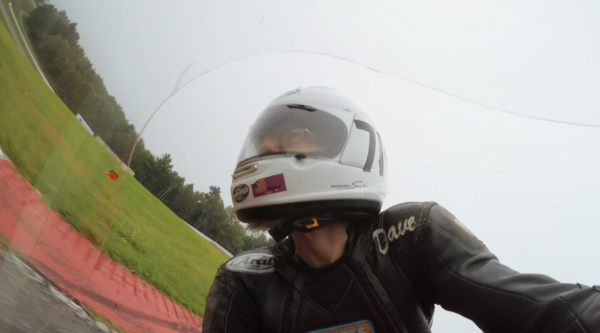 Roper has also sustained broken bones and concussions. "If you're going to approach the edge, every now and again you're going to step over the edge, To some extent, that's the only way you're going to find where the edge is, by exceeding it," he said.
His Isle of Man win at the age of 35 on the 38-mile circuit cemented his place in racing history. He rode a Matchless G50 at an average speed of 96.11 miles per hour. "It was a race of very mixed weather conditions. It started dry but the first lap over the mountain you could see the clouds rolling in and it started raining on the second lap," he recalled before detailing his strategy that day.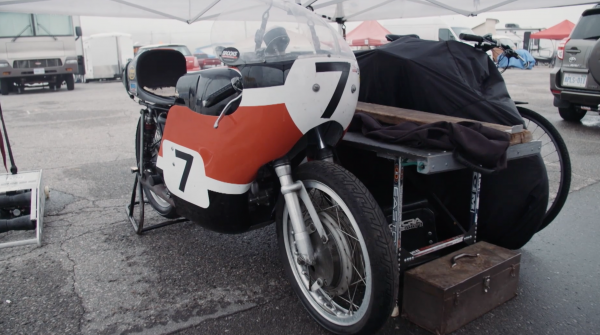 What makes "Motorcycle Man" work so well is that it's a personality profile, rather than a behind-the-scenes look into the world of vintage racing. And Roper is such a likable, distinct subject that the time passes quickly.
CPTV is airing "Motorcycle Man" at 11 tonight and again at 4:30 p.m. Sunday. CPTV is also streaming the documentary on its website through Nov. 10.
Hello! If you enjoyed this story, please share it with other riders by clicking on the social media buttns below.