SANTA MONICA, CA – Dates for the 2018-2019 Progressive International Motorcycle Show tour were announced this morning, with the New York stop scheduled for Nov. 30 through Dec. 2 at the Jacobs K. Javits Convention Center. The 38th annual tour will once again visit  seven cities across the United States; the same cities as last time.
The tour launches Nov. 16-18 in Long Beach, CA and ends Feb. 15-17 in Chicago. Other in-between stops are Dallas (Jan. 4-6), Cleveland (Jan. 25-27), Minneapolis (Feb. 1-3) and Washington, D.C. (Feb. 8-10). As recently as 2015-2016, the tour visited 11 cities.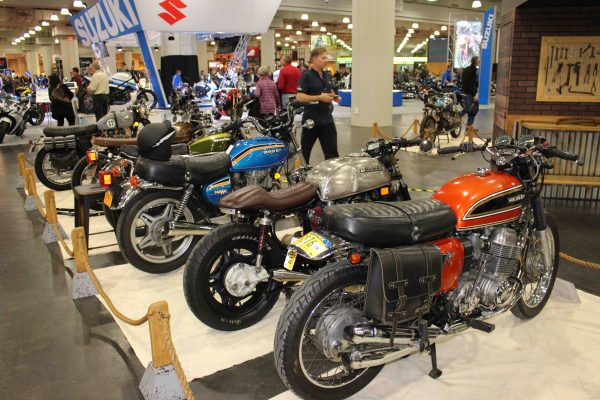 Tickets to the tour stops will go on sale on Thursday, Sept. 6. Admission in NYC will be $20 for adults. Children 11 and under will be admitted free. Hours of the show will be 2 to 8 p.m. Friday, 9:30 a.m. to 8 p.m. Saturday and 10 a.m. to 5 p.m. Sunday.
The announcement for the Progressive IMS  tour proclaimed, "Swing a leg over hundreds of new 2019 models, score deals on the hottest parts and accessories, check out the baddest custom, retro and vintage bikes and enjoy hours of live moto-entertainment."
The short announcement contained no details as to which motorcycle manufacturers or vendors will be participating.
The IMS tour began in 1982. Progressive Insurance has been the presenting sponsor since 2004.