SANTA MONICA, CA – Despite the COVID-19 pandemic, the Progressive International Motorcycle Shows tour will be staged this fall and winter with eight stops on the itinerary.
It includes a Dec. 4 through 6 visit to New York, presumably at the Jacob K. Javits Center, although venues for the tour stops are not listed on the tour's website.
With the COVID-19 pandemic ongoing, "show dates are subject to change as we closely monitor local government guidelines," the website reports.
Philadelphia Is In, Washington D.C. Is Out
As usual, the tour will kick off in Long Beach, CA from Nov. 11 through 22. New York is the second stop, followed by Dallas (Jan. 8-10), Denver (Jan. 15-17), Cleveland (Jan. 22-24), Philadelphia (Jan. 29-31), Minneapolis (Feb. 5-7) and Chicago (Feb. 12-14).
Philadelphia is new to the tour. Washington, D.C. has been dropped.
Detailed information on the upcoming tour – specifically how it will address COVID-19 – has not yet been revealed. The IMS website only lists dates and cities, and a press release on the tour has yet to be posted.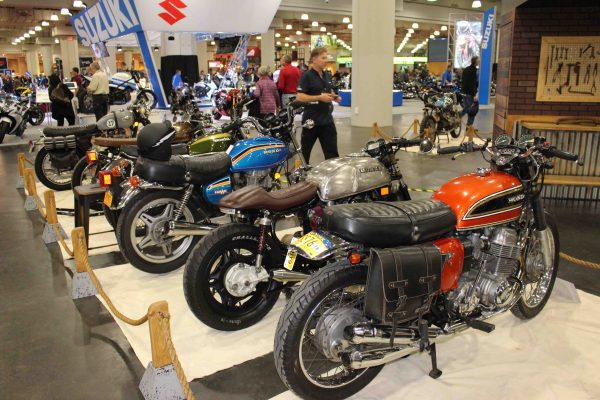 Last year's show in New York was visibly smaller than in years past with some major manufacturers – notably Ducati and Triumph – eschewing participation.
Were it not for dealer involvement, Aprilia, Husqvarna, Indian, KTM and MV Agusta would have been missing, too.
There were noticeably fewer vendors as well.
Hello! If you enjoyed this story, please share it by clicking the social media buttons below.