Some news from dealers around New England (and beyond):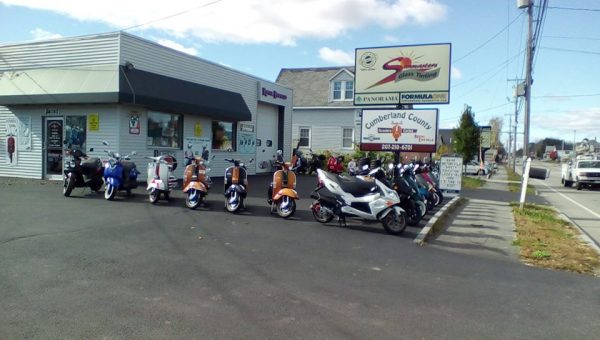 – Cumberland County Scooters & Cycles in Portland, ME is now shooting for a mid-April re-opening after being severely damaged by a fire last June 22. No one was injured in that nighttime blaze at 341 Warren St.
The business had hoped to re-open sooner. In fact, a re-opening party and fund-raiser (which netted more than $1,400 for the cause) was held in late October. Bureaucratic and permit delays slowed the process, though.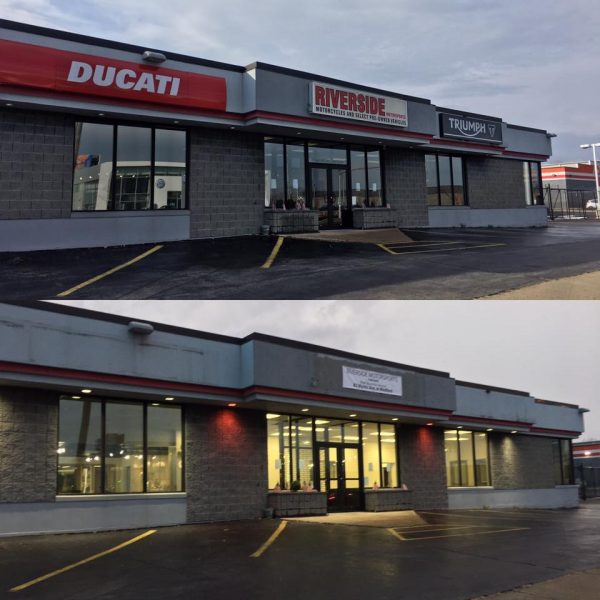 – Riverside Motorsports in Medford, Mass. is temporarily closed to the public as it shifts operations from its old building (pictured above) to a new facility at 83 Mystic Ave. A Facebook post reports that the Ducati dealership hopes to be back open "in the next few weeks."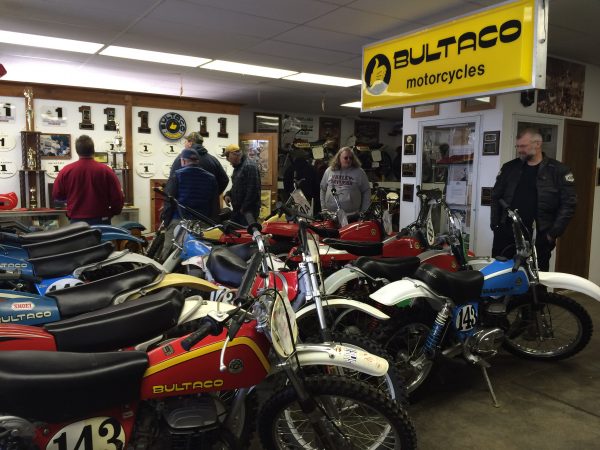 – Bultaco Motorcycles in Craryville, NY plans its annual open house from 11 a.m. to 4 p.m. on Saturday, March 18. Hugh and Barbara Weaver opened the business as a Bultaco dealer in 1970. When the brand went away, the business continued keeping the Bultaco brand alive by offering parts and restoration services.
The family has a private Bultaco museum nearly that is stuffed with vintage machines and which is open to the public during the open house. The store address is 682 Taghkanic Churchtown Road and the family requests no early birds for the open house.
– After a year as a Motus dealer, Hamlin Motorcycles in Bethel, CT is no longer selling the American-made, high-end sport bikes. Hamlin Motorcycles continues as a Moto Guzzi dealer.