OLEY, PA – They are defunct German motorcycle companies that ended up being owned by major carmakers. NSU began building motorcycles in 1901, ended in 1963, and was eventually swallowed by what's now Audi. Horex began in 1923 and survived until 1960 when it was acquired by Daimler-Benz and dissolved.
NSU originated in the town of Neckarsulm in southern Germany. The company began as Neckarsulm Strickmachinen Union and produced knitting machines. The name was later shortened to NSU, while the company became of one of the world's biggest motorcycle producers by the mid-1950s.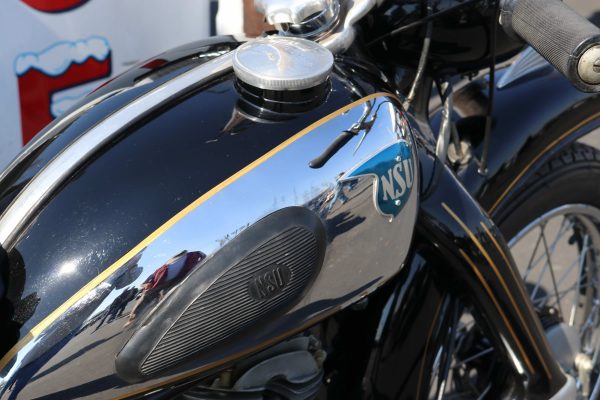 Showing off his 1954 NSU Max at the National Meet of the Perkiomen Chapter of the Antique Motorcycle Club of America over the weekend was Robert Fuller of Lincoln, VT. He's owned the single-cylinder, 250cc Max for a year. His father also owned one in the 1960s. "That's why I wanted one," he said.
The Max model was produced between 1952 and 1963. Different sources rate it at 15, 17 or 18 horsepower. Fuller found his Max in Georgia. "They won a lot of races and land speed races," he said, calling the model "very reliable."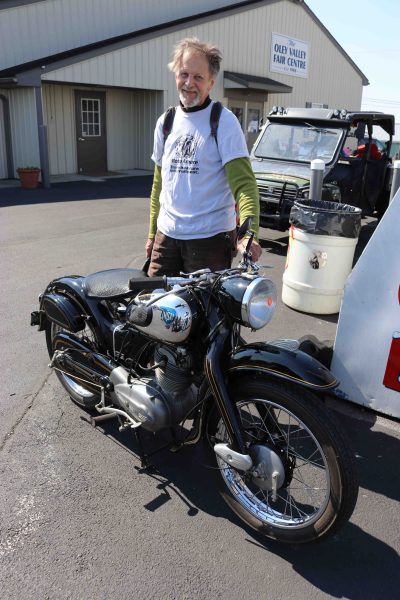 Horex, meanwhile, was located in Bad Homburg vor der Höhe. The name came from its location, Homburg, and the name of the company that made preservative jars that founder Fritz Kleemann's family had, Rex Konservenglas Gesellschaft.
Riding the 1959 Horex Resident at the meet was vintage enthusiast and racer Dave Roper, whose name can never be mentioned without noting that he was the first American to win at the Isle of Man TT. Roper, who resides on Long Island, acquired the Horex in October and only got it registered on Tuesday.
Roper recalled that he bought another Horex Resident about seven years ago, but his recent purchase is in better shape. He wanted it because "it's obscure. You don't see a lot of them."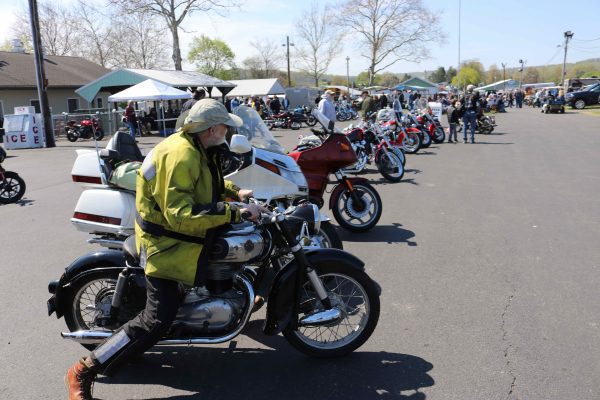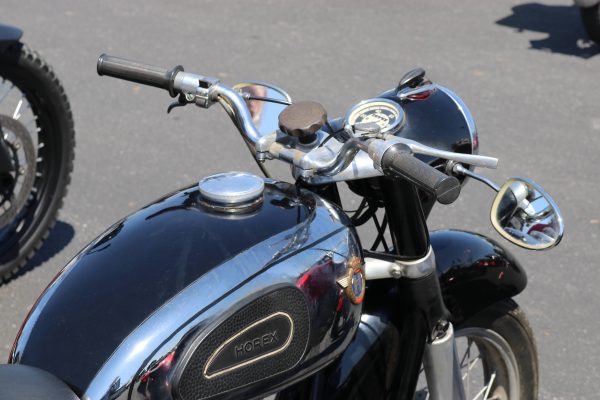 The Horex Resident is a 350cc, single cylinder model that's rated at 24 horsepower. Roper noted the quality of the workmanship. "The Germans did beautiful casting," he said.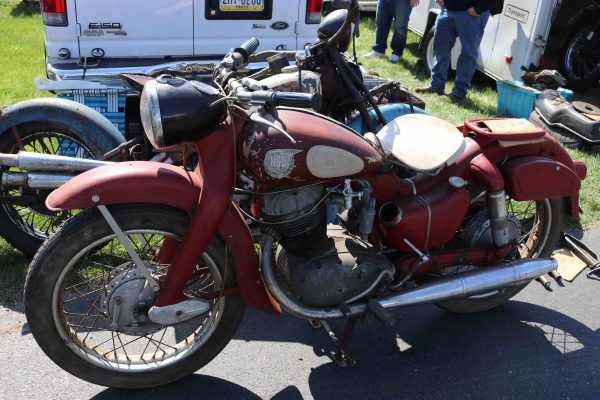 Hello! If you enjoyed this story, please share it with other riders by clicking on the social media buttons below.