ATHENS, NY – It's often the case when a gallery or museum chooses to spotlight motorcycle culture that the emphasis is more on the machines than on the trailblazing men and women who have made riding popular over the decades.
The current "Head Out on the Highway: A Love Embrace" exhibit at the Athens Cultural Center takes the latter approach, though, and the result is show that's equally colorful and educational.
Yes, there are three old motorcycles on display, including a 1911 Flying Merkel and a 1921 Indian Scout with sidecar loaned from his personal collection by Motorcyclepedia Museum co-founder Ted Doering, but the emphasis is on being expansive and inclusive.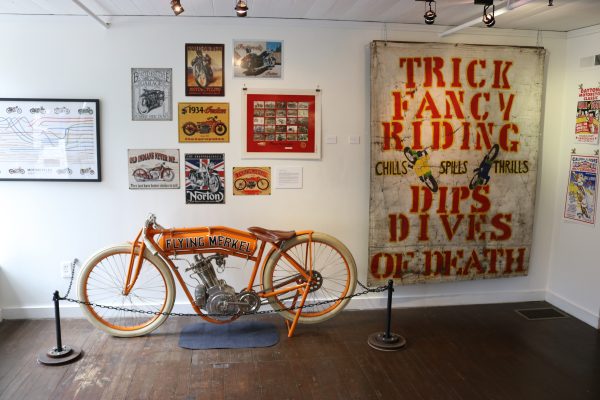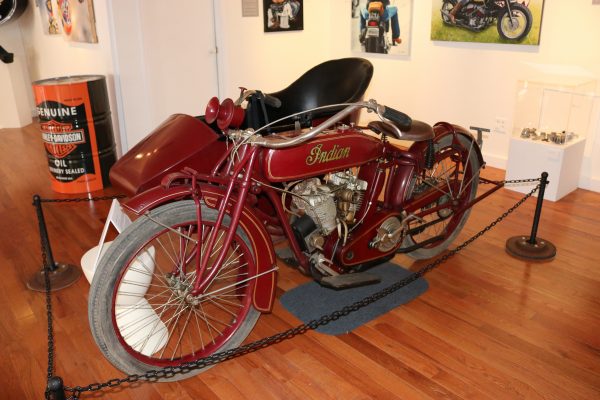 "We really wanted to show motorcycle history and culture in a very diverse and inclusive perspective," co-curator Annika Vogt said Saturday. "We wanted the show to be visually compelling and exciting, but we also wanted it to be informative."
Consequently, there are elements that feature the contributions and adventures of women, LBGTQ and Black riders. The addition of these sub-cultures within the motorcycling umbrella helps bolster the exhibit's overall goal, which was to "interest a large demographic of people," Vogt said.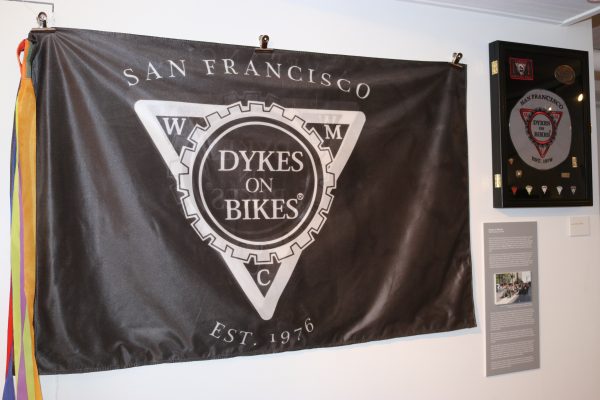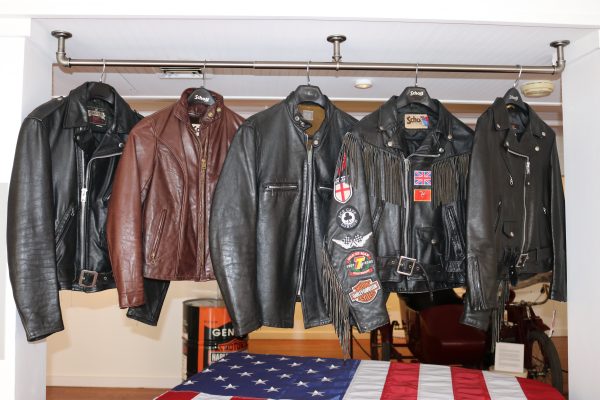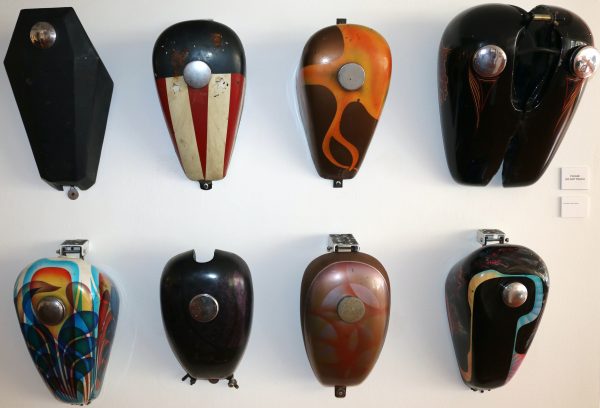 There are the more expected displays of motorcycle parts, accessories and gear in the exhibit, including a collection of vintage Schott NYC motorcycle jackets supplied by the company. Schott NYC produced the first leather motorcycle jacket in 1928. It sold at the time for $5.50, compared to the nearly $1,000 that many Schott NYC jackets cost today.
There are also many paintings and photos, including a collection by photographer/filmmaker Danny Lyon. One room inside the Athens Cultural Center at 24 Second St. has been turned into a small theater where six different motorcycle films are shown on a rotating basis.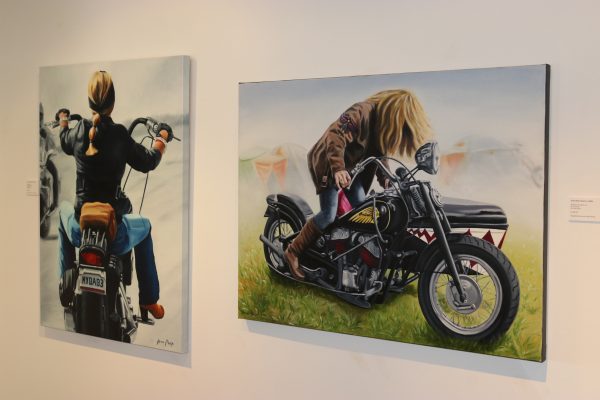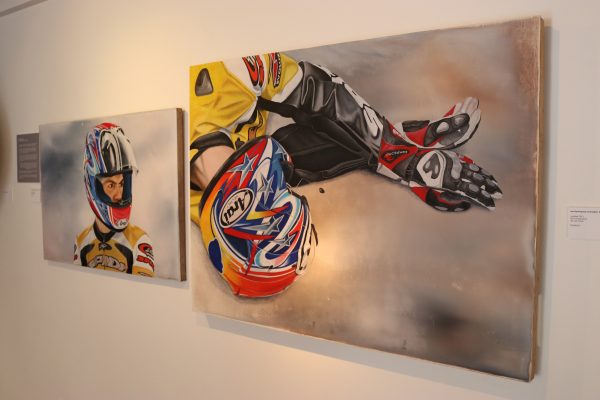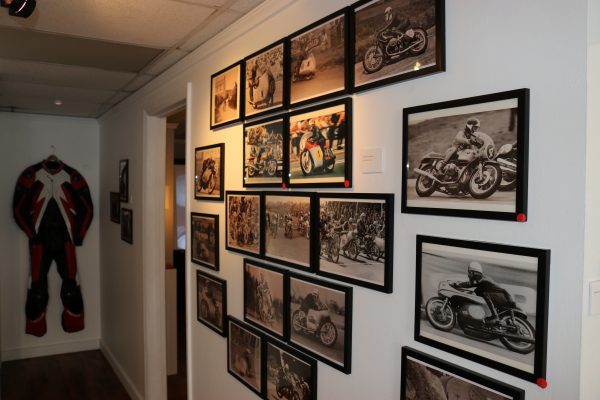 Neither Vogt nor her co-curator, Tim Watkins, are motorcyclists themselves, making the curation process a learning experience. Exhibit items were gathered locally and from as far away as New Zealand.
"I learned so much in my research and was really inspired by the stories I read. People who ride are really passionate about riding. Really committed. I love the idea of people just getting out there," said Vogt, who said she's now thinking of learning how to ride herself.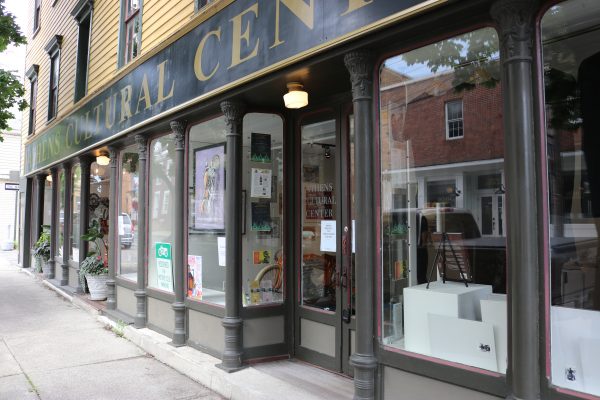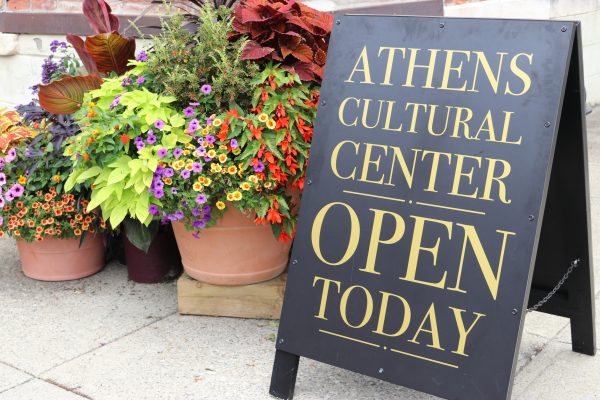 The "Head Out on the Highway: A Love Embrace" opened on July 3 and runs through Aug. 22 at the Athens Cultural Center. It is open from 4 to 7 p.m. Friday; 1 to 6 p.m. Saturday; 11 a.m. to 2 p.m. Sunday; and 11 a.m. to 2 p.m. Monday (call ahead). Athens is located on the west bank of the Hudson River, directly opposite Hudson, NY, and is accessed via the Rip Van Winkle Bridge.
Hello! If You enjoyed this story, please share it with other riders by clicking on the social media buttons below.