WINDSOR, CT – To be in the "limelight" means to be the center of attention. Despite being 32 years old, the non-profit Vintage Radio and Communications Museum of Connecticut isn't in a highly visible location and doesn't have a high profile. It's down a side road off of Route 159 and housed in a nondescript brick building at 115 Pierson Lane.
Inside, the museum's packed with memorabilia, none of which claims a limelight position, either. There are old tabletop and cabinet radios, transistor radios and televisions; phonographs; and early personal computers. There are also devices long obsolete and forgotten.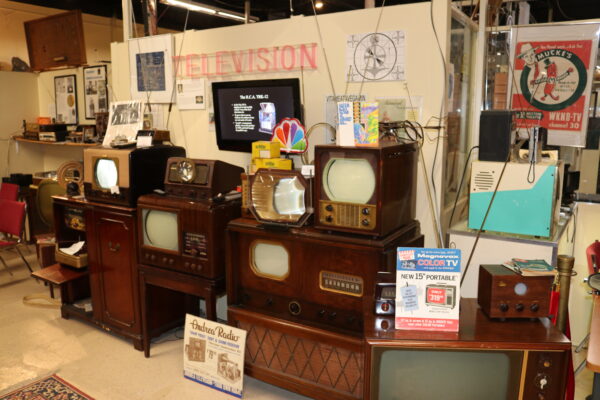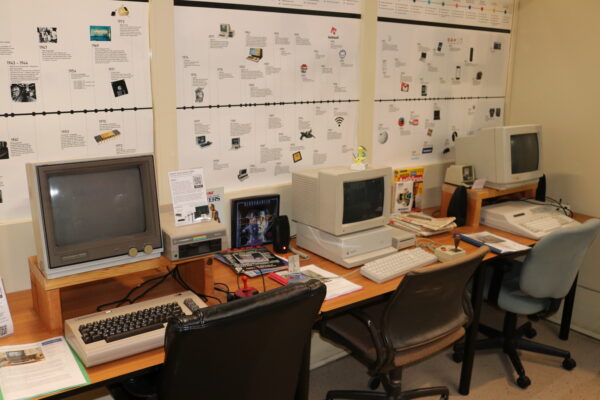 Museum director John Ellsworth has "no clue" as to the total number of artifacts either on display or in storage at the museum. "We have way more pieces than we can display," he said, reporting that 98 percent of the contents have been donated.
The museum also has old telephones, an Associated Press Teletype machine, turntables, ham radios, and jukeboxes. There are radio station transmitters, including the original 1935 transmitter from Hartford's WPOP and a tower light from WATR i Waterbury, CT as well as a Linotype and Monotype machines.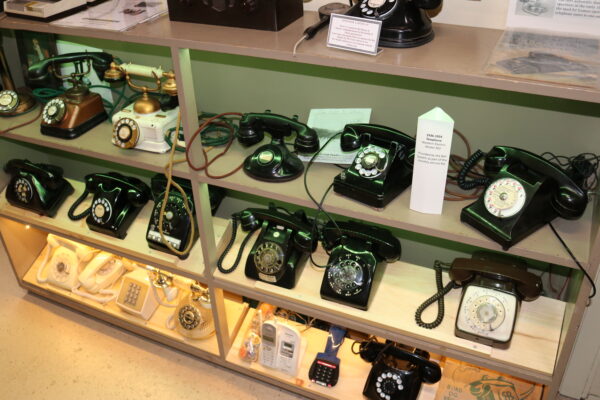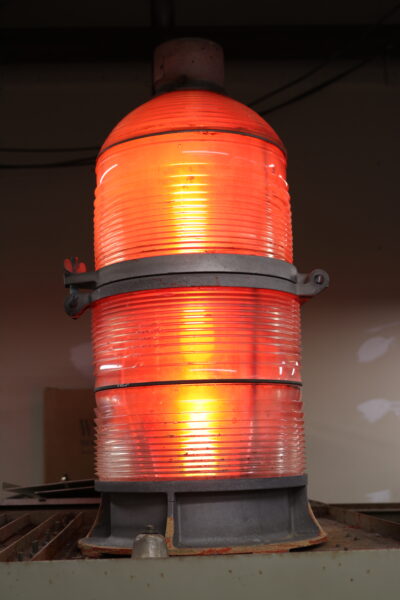 "You name anything in communications and we've got it here," said Ellsworth when RIDE-CT & RIDE-New England visited late last month. "It wasn't a charted course. People would come here and say, 'Why don't you display this?'"
One unexpected artifact is a Crosley refrigerator from the mid-1930s with a built-in radio. "We only know of three of those that exist in the world," Ellsworth said.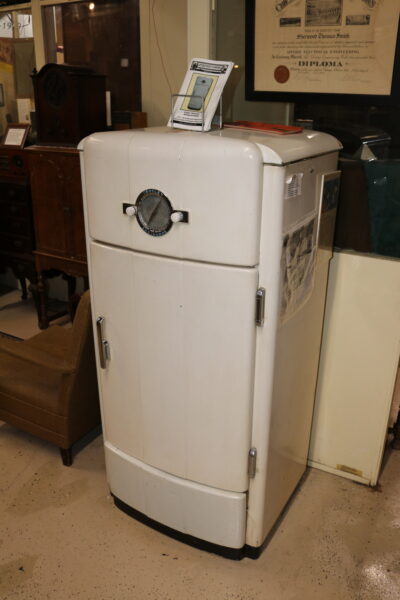 The museum also has an example an actual limelight. Ever wonder how the phrase "in the limelight" came to be? There was an actual theatrical lighting system of that name in the 19th century.
"It's a lost technology," said Ellsworth, explaining that traveling theater troupes hauled their stage lighting from town to town. The system combined hydrogen and oxygen. When ignited and the flame directed on to a block of calcium oxide (lime), it would produce an intense light to brighten the stage.
"That's probably the oldest piece," he said, reporting that the museum's limelight kit dates back to post-Civil War times.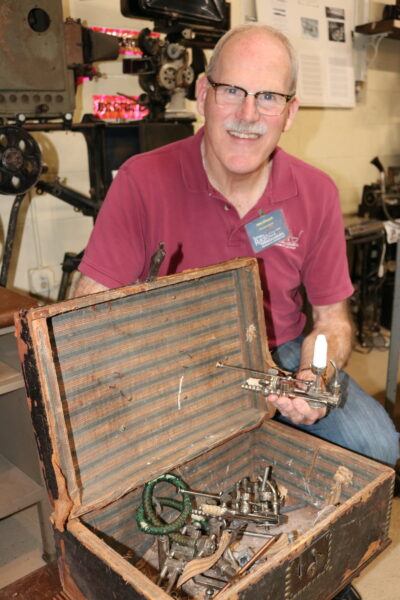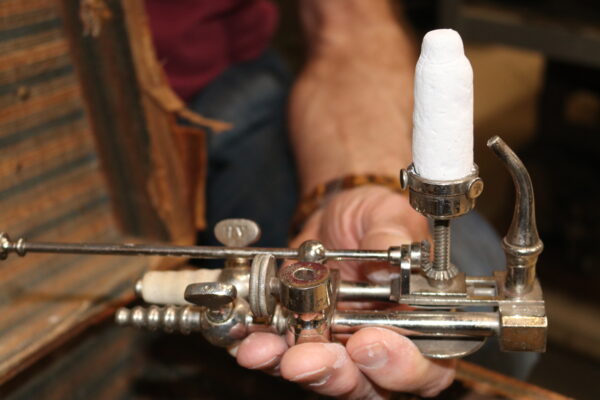 There's also an example of an Edison cylinder phonograph in the museum, a device patented in 1877 that went on sale the following year. Discs replaced cylinders in the early 1900s. Ellsworth noted, however, that the cylinders provide a musical history of songs that were popular during the Civil War and the years that followed.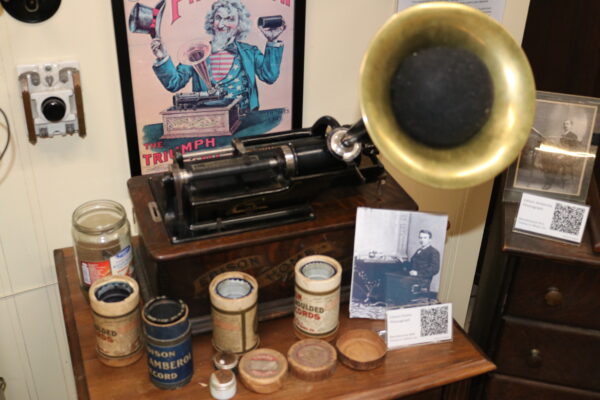 The Vintage Radio and Communications Museum of Connecticut has a roster 79 volunteers, with 20 or so volunteers being hands-on to the point of providing lengthy tours for visitors.  
Mark Heiss became a volunteer and tour guide after visiting one day with his wife. They ran out of time to see everything that day and returned for a second visit. He was hooked. "It amazes me the breadth of the collection," he said. "You come in thinking it's going to be very narrow and find out it's wide, so whatever your interest, you can find something."
Sitting on a shelf attached to one wall of the museum is a century-old amplifier manufactured by The Bristol Company as well as the box it was packaged in. The company once called Waterbury home. "They're not very well remembered," said Heiss, who estimated that the amp was likely made in 1923 or 1924.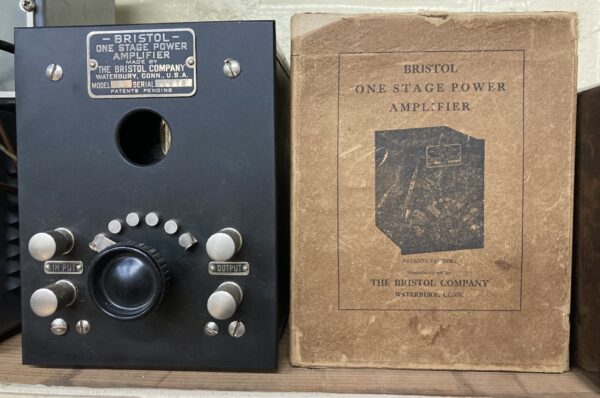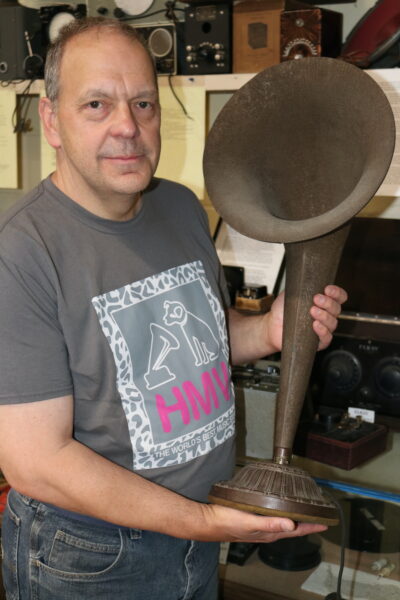 At the time, radios were typically used with headphones, Heiss explained. By attaching an amplifier and a radio horn, everyone nearby could hear a program. The Bristol Company's amplifier could also be used for a public address system.
In addition to pointing out the Bristol Company's amplifier, Heiss also brought out a presumably older, larger example of a music cassette that never caught on as well as another format for music delivery that originated in Germany but never made it to the United States.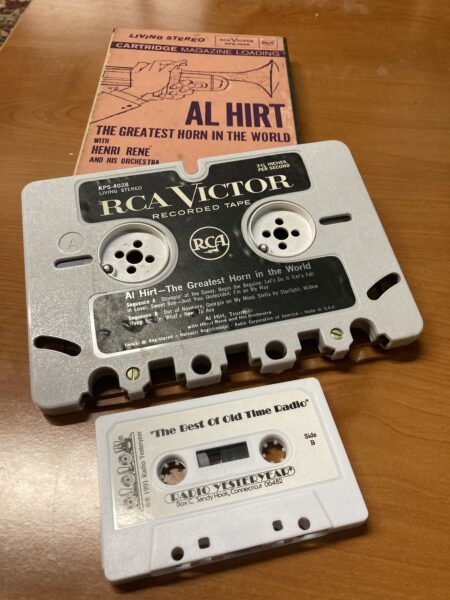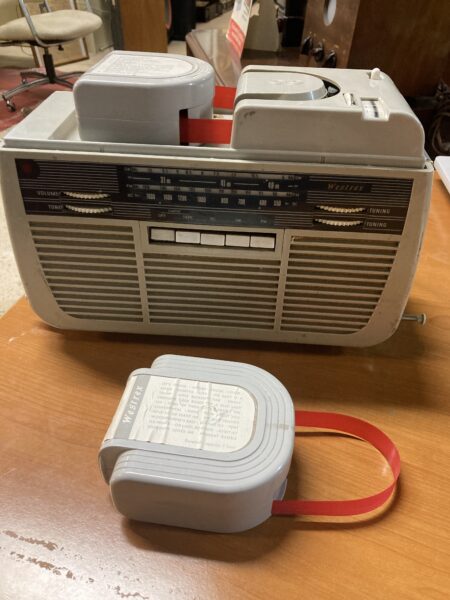 Ellsworth said only a few thousand visitors come to the museum annually. Its low profile is due to its non-profit status. The reaction of visitors to the displays, though, is always substantial.
"They get all flushed and excited because the memories come back," he said. "Tours here can run two to three to four to five hours." It all depends on how much detail the visitor demands of the tour guide.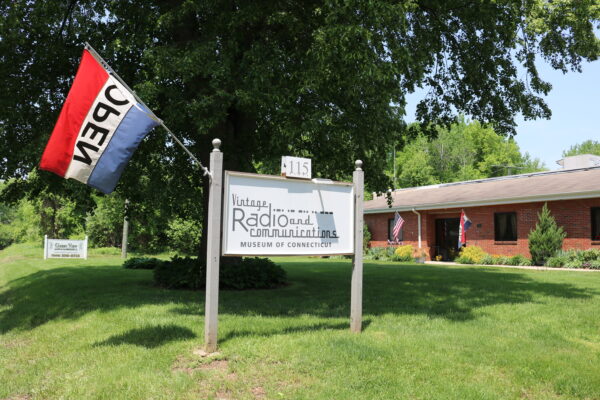 Admission to the museum at 115 Pierson Lane in Windsor is $10 for adults, $7 for seniors 60+, and $5 for students, military and those with special needs. Hours are 10 a.m. to 3 p.m. on Thursday and Friday, 10 a.m. to 5 p.m. on Saturday, and 1 to 4 p.m. on Sunday.