Another edition of Oil Drippings, a catch-all post with items from near and far. In this case there's an item that provides a denouement to an ongoing story, and one that doesn't:
Street Stuff Cycle Takes On Indian
Stuff Stuff Cycle, the Triumph dealership in Norwich, CT, took to social media on Tuesday evening to finally, publicly confirm its worst kept secret. It's now an Indian dealer, too.
"The cat is out of the bag! Street Stuff Cycle is New England's newest Indian Motorcycle dealership," the store posted on Facebook. A grand opening is planned for June 24 and 25 at 192 North Main Street.
The effort to land Indian has been in the works since before the January 2021 death of owner Rich Krasun. Street Stuff Cycle is now owned and operated by his son and daughter, Eric Krasun and Monica Mish.
It was last September – nine months ago – that RIDE-CT & RIDE-NewEngland basically outed Street Stuff Cycle as becoming an Indian dealer. In addition to Covid, construction of a new showroom delayed Indian's arrival.
Street Stuff Cycle is the state's second Indian dealer, joining Brookfield Indian Motorcycle at the opposite end of the state. The store's website has been updated to reflect the addition of Indian.
Royal Enfield Demo Truck Headed To Northeast
Speaking of Brookfield Indian Motorcycle, besides selling Indians, it also sells Royal Enfield motorcycles. It'll be hosting the Royal Enfield demo truck on Saturday, July 2, according to an email received from Jen Muecke, the brand's event manager.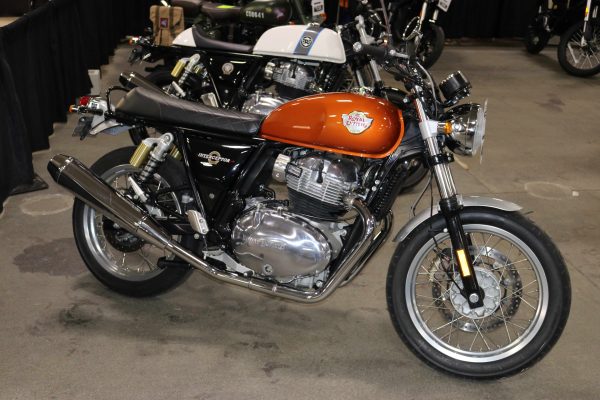 Other stops in the Northeast by the demo truck include June 15 at Freedom Cycle in Concord, NH; June 17 and 18 at Royal Enfield of Nassau County in Bellmore, NY; and July 9 at Locomotion Powersports in Mahwah, NJ.
Royal Enfield has been talking with Lime Rock Park racetrack in Lakeville, CT about bringing the demo truck there on June 24 and 25, but "it wasn't in the budget for us this year," Muecke wrote.
Harley-Davidson Back Building Bikes
Harley-Davidson made a big announcement back on May 19 when it suspended all assembly and shipments of motorcycles (excluding LiveWire models); shutting down production at plants in Pennsylvania and Wisconsin due to a supply chain issue.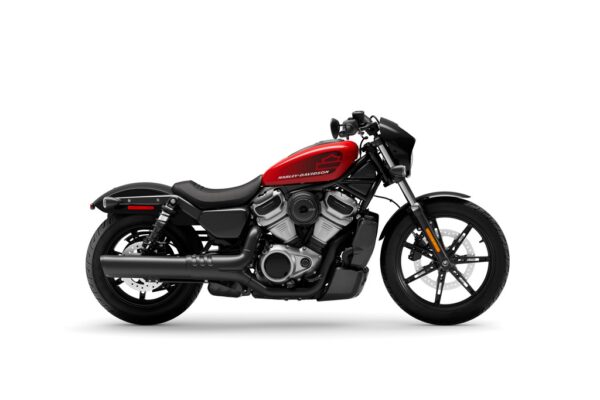 The company said it would shut down for two weeks or longer. It wasn't until Monday – 18 days after the shutdown – that work quietly resumed. No press release was issued this time.
No New Manhattan Store As Promised By BMW
The first day of summer is less than two weeks away, meaning that spring will have come and gone without BMW getting a replacement for its company-owned store in Manhattan that closed at the end of 2021.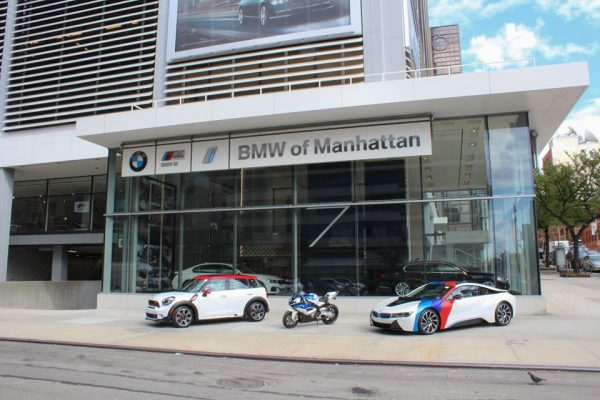 While a BMW spokesman stated in mid-December that a new store could be "expected by Spring 2022," it hasn't happened and appears that it never will, despite a page on its website that still says that it "will be transitioning to a new location in Manhattan."
It's not unrealistic to think that the high price of rent in New York City prevented BMW from finding a new location and deterred anyone else from opening a new BMW dealership in the five boroughs.
Hello! If you enjoyed this post, please share it with other riders by clicking on the social media buttons below.