By Bud Wilkinson 
Children's author Beverly Cleary, who turned 95 yesterday, has written 42 books and sold more than 75 million copies of them. She's introduced generations of youngsters to the joy of reading through the characters of Henry Huggins, Ralph the Mouse, and Beezus and Ramona. As a kid, I read about Henry, Beezus and Ramona, but somehow Ralph eluded me. Perhaps because my mother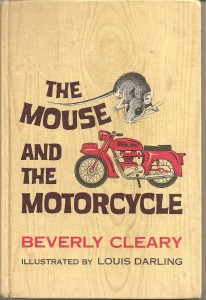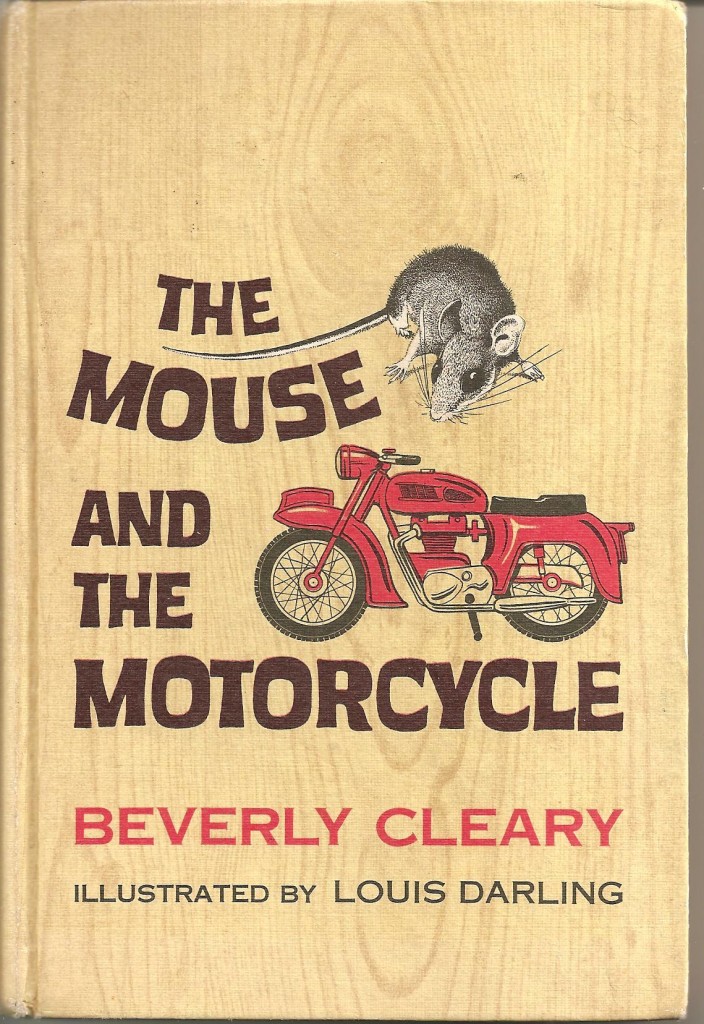 was opposed to motorcycles, I never saw Cleary's tale "The Mouse and the Motorcycle" until neighbor Andy Kasznay introduced me to it only a week or so ago.
"The Mouse and the Motorcycle" tells of a spunky young mouse at the Mountain View Inn in California, who discovers a love of riding when a young boy checks in with a toy motorcycle. In a profile of Cleary that appeared over the weekend, "The New York Times" reported that "The Mouse and the Motorcycle" is now being turned into a movie.
Originally published in 1965, it was re-released five years ago. I like the original's cover better, though, because of the motorcycle it shows. It looks to be a Triumph Twenty-One/3TA, which was produced from 1957 through 1966. Because it had an enclosed rear end, the bike got dubbed the "bathtub."
Even for an adult, "The Mouse and the Motorcycle" is a fun read. I can't help but wonder, though, how many of us can trace our interest in riding to Cleary's little book? And I can't help but wonder if my mom purposely hid the book from me when we went to the library, although I may have outgrown Cleary by the time it came out.
While I cannot claim that the author sparked an interest in riding, I can say "Thanks" to her for helping to create a life-long love of reading.