WATERBURY, CT – What's winter without a project? Winter's the season when motorcycle owners and shops engage in deferred repairs, overdue maintenance and long-desired restorations to occupy idle time and to prepare for the coming riding season. In my case, a hinky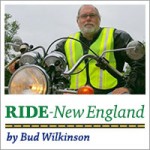 instrument cluster on the 1987 BMW R 80 RT acquired back in August has been shipped to California to be rebuilt.
The big project for Doc's Motorcycle Parts in Waterbury this winter has been something small – a 1962 Lambretta Li 150 Series 3 scooter. It arrived after Thanksgiving having been parked in the Bethel garage of owner Marc Maleh's parents for many years.
Maleh lives in the Lower East Side of New York and acquired the Lambretta in 2002. A close friend worked for a real estate company that had a building in the Bronx and the scooter had been sitting in its basement for "probably 20 years." The superintendent wanted it gone, so they offered to take it away. Maleh recalled that the super replied, "If you buy me a couple of cases of Corona, sure."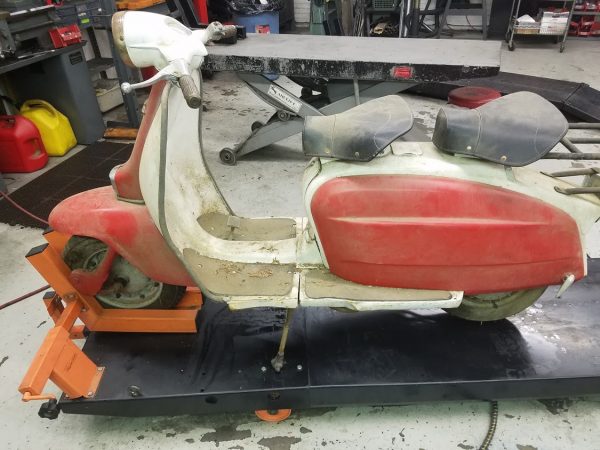 Remove it they did, transporting it in the back of his SUV to the Bethel garage. Maleh was able to get it running, did a bit of body work on it, and got it registered. "I was never really a motorcycle rider," he said, explaining that he used it "just for tooling around Bethel."
Grad school, marriage, parenthood and career intruded and the Lambretta ended up parked again. This past Thanksgiving, though, Maleh's father suggested that something needed to be done about the scooter that was taking up space, so he started looking for a shop to get it running again.
"I contacted a bunch of places near my parents' home," Maleh said. No one wanted the job – until he talked with Mike "Mike Doc" D'Occhio, vice president at Doc's. "It wasn't running. It was in pretty bad condition; the tires were flat," said D'Occhio.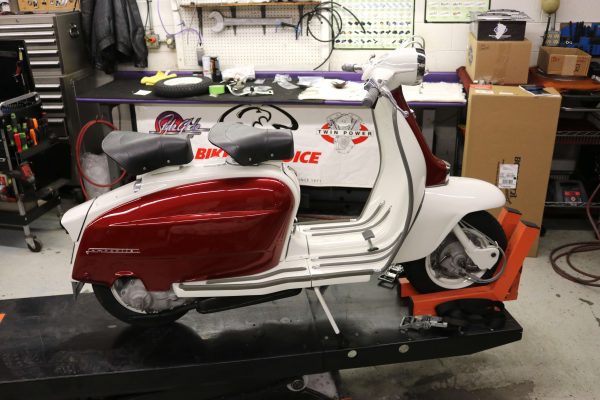 Despite having never worked on a Lambretta before, D'Occhio embraced the Lambretta and assigned it to his lead tech, Mark DiPietro. "I was excited about it just because it was something different," DiPietro said. "It's fun to be challenged."
Like the better known and still thriving Vespa scooter brand, Lambretta models were designed and built in Italy. The brand name comes from the Lambrate district in Milan where the factory was located, producing Lambrettas from 1947 until 1972.
The goal initially was simply to get it back on the road. D'Occhio said the job came with a stipulation, though, as Maleh wanted to be involved in the process. "We probably split 50-50 on obtaining the parts," D'Occhio said.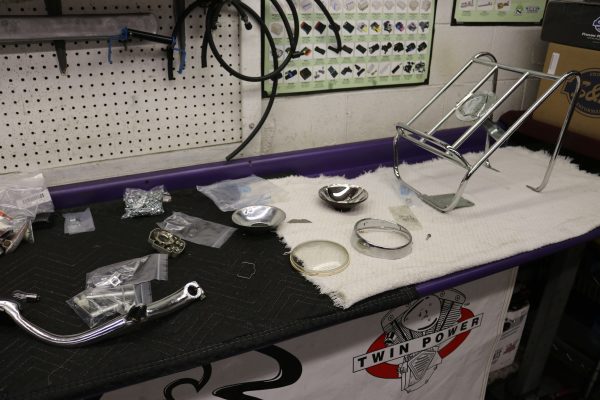 Maleh's take on the relationship suggests pragmatism. He knew where to track down hard to find parts. "I wanted to be efficient with his time," he said, referring to D'Occhio.
Within days of its arrival, D'Occhio was able to ride the Lambretta around the back parking lot. The next step was restoring it.
"This is probably one of the easier ones we've ever done. The biggest hurdle with doing restorations is organization," D'Occhio said. A proper job requires meticulously keeping track of parts and taking pictures along the way.
Said DiPietro, "If I route one cable the wrong way, I may have to go back and have to correct it. The pictures help to avoid that." With two brake cables, two shifter cables, one clutch cable and a choke cable, tangled spaghetti would certainly result without them.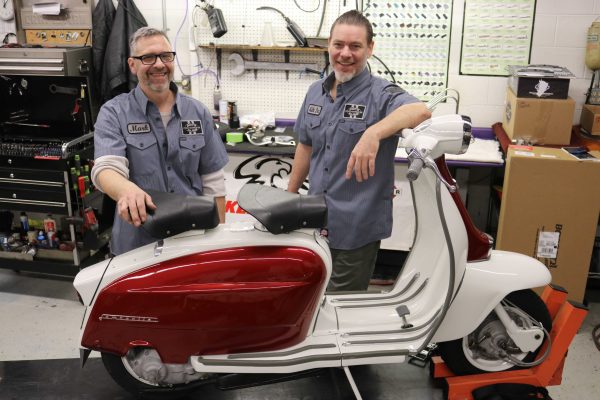 The Lambretta now has a new burgundy and white paint scheme. Maleh said the Lambretta was originally green and white, which leads him to believe it might have once been used by the New York City Police Department.
Some work still needed to be done when RIDE-CT & RIDE-NewEngland visited Doc's recently to inspect the Lambretta. The headlight wasn't installed in the bucket and a kick start lever needed to be added. What stood out was the solid build of the Lambretta. It's all metal. "Everybody says they don't make 'em like that anymore," Maleh said.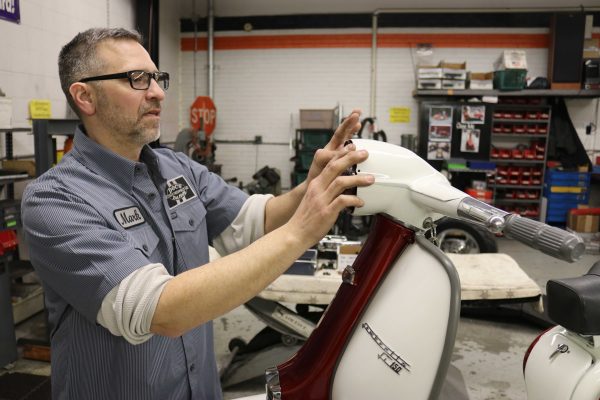 One notable feature is the shifting mechanism. Rather than have a foot shifter, the shifter is incorporated into the left handlebar just inside the hand grip. When the clutch is engaged, instead of shifting one down and three up, the mechanism is rotated one back (to first gear) and three forward (for second, third and fourth gears).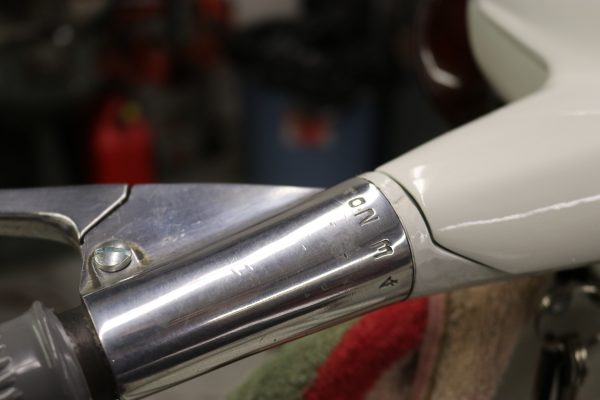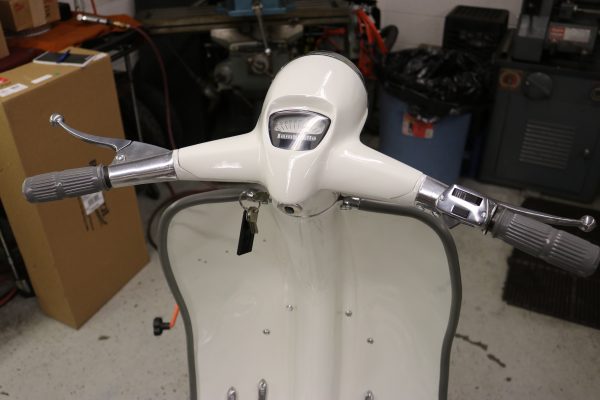 While Lambretta produced more than 140,000 of the Li 150s over the years, they are becoming hard to find. "They're actually becoming exceedingly rare in the U.S.," said Maleh, adding that a pristine example can sell for as much as $10,000 to $12,000. That's far above the original MSRP of $399.95, plus $20 for a spare tire.
When he eventually retrieves the Lambretta from Doc's, Maleh has no plans to sell it. It's destined for a getaway home in Vermont. "We're going to store it there and ride it on weekends," he said.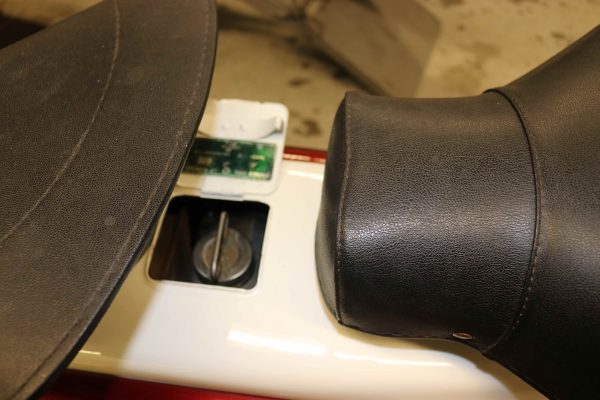 (Originally published in the "Republican-American" on February 23, 2019.)