WATERBURY, CT – It's a short video produced by Doc's Motorcycle Parts and posted Tuesday on YouTube that every rider needs to watch, if only to gape. Not only is the story amazing in several respects, it's also a reminder that the warning "let the buyer beware" is always wise to keep in mind when shopping for anything.
In the video, Mike D'Occhio shows off a very rough 2002 Harley-Davidson Road Glide that a customer bought elsewhere used and wanted spruced up. It came in needing a change of fluids, and the owner wanted a new exhaust system and new handlebars installed.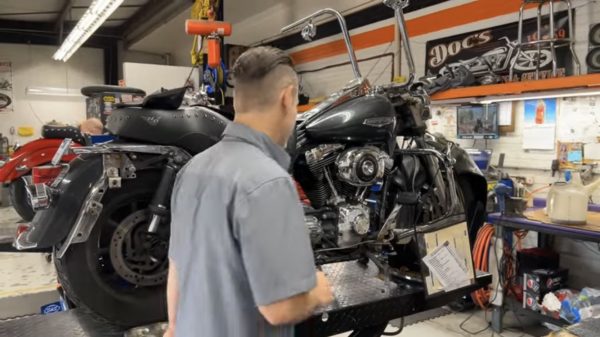 In the video, D'Occhio notes what needs to be done, then walks around to the left side of the bike to incredulously reveal a flaw guaranteed to cause anyone who rides to shake their head. Questions immediately come to mind:
How could the buyer have ever purchased a bike like this?
How was he able to ride it to Doc's?
Is the issue capable of being fixed?
And how did D'Occhio manage to break the bad news?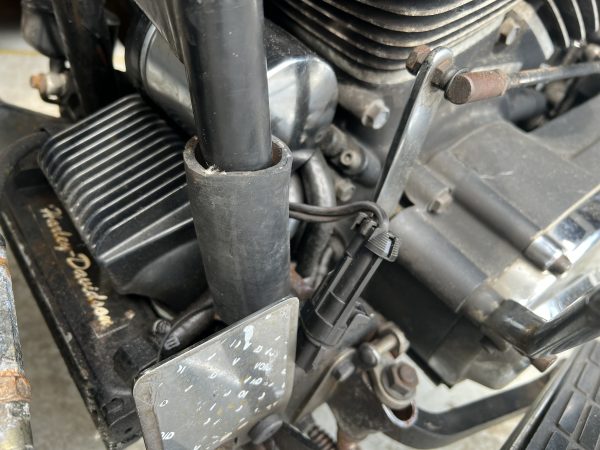 D'Occhio said today the bike's owner, who lives in Waterbury but whose identity wasn't revealed, bought it before last winter, but only brought it in recently. It arrived with a piece of rubber covering on a frame tube; "almost like a grip that was cut down the middle," he told RIDE-CT & RIDE-New England.
Back to the video, he then removes the covering to reveal a frame tube that has nearly been sheared. Only a small fragment of metal is keeping the down tube from separating into halves. "It was hidden," said D'Occhio, recalling his reaction when he first saw it was like, "Oh my god.'"
The video ends with D'Occhio lamenting, "Now I got to call the guy."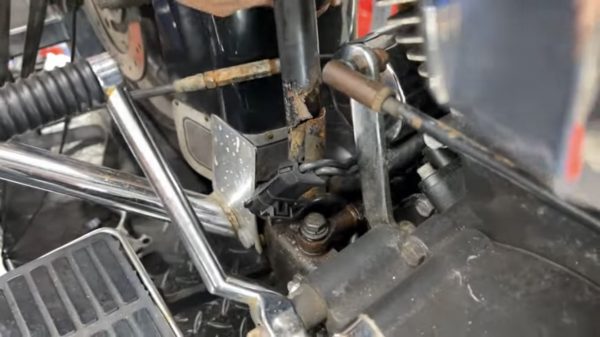 D'Occhio did call the owner. "He was kind of in disbelief," he said. "He was upset."
D'Occhio told the guy that the frame couldn't be mended and that a frame swap was needed if he ever wanted to ride the Harley-Davidson again. The owner soon found a replacement frame on eBay. "I'm expecting it today or tomorrow," D'Occhio said late Thursday afternoon.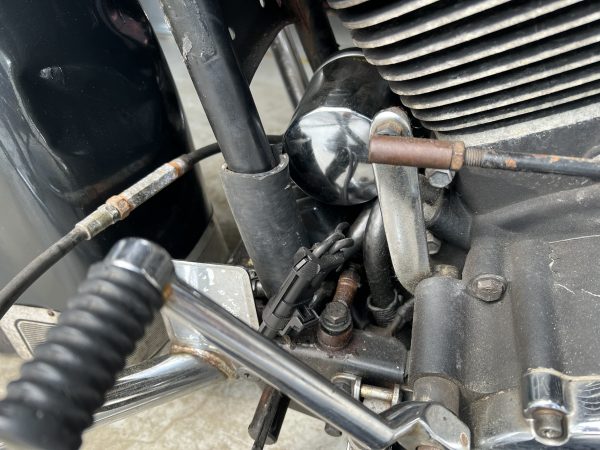 D'Occhio says he has no idea how the owner managed to ride the Road Glide to his shop. Had the frame snapped, the owner could have been seriously injured or killed. "I told him, 'You're very lucky,'" D'Occhio said.
The video of the Road Glide provides a lesson to "thoroughly inspect before buying," D'Occhio said. "You just don't know."
Here's a link to the video.
(Photos courtesy of Doc's Motorcycle Parts)
Hello! If you enjoyed this story, please share it with other riders by clicking on the social media buttons below.