IRVINE, CA – It's minimalist, lightweight, relatively low-priced but also a bit lacking in range. Yet there's something intriguing about the inaugural Anthem model from new electric motorcycle manufacturer Ryvid. Maybe it's the bike's bare appearance or maybe it's the bike's functionality.
Due to be launched Aug. 14 by the California-based company, the Anthem won't land in the hands of buyers until summer 2023. The price is $7,800. It has a top speed of 75 miles per hour and a range of 75+ miles in Eco Mode and 50+ miles in Sport Mode.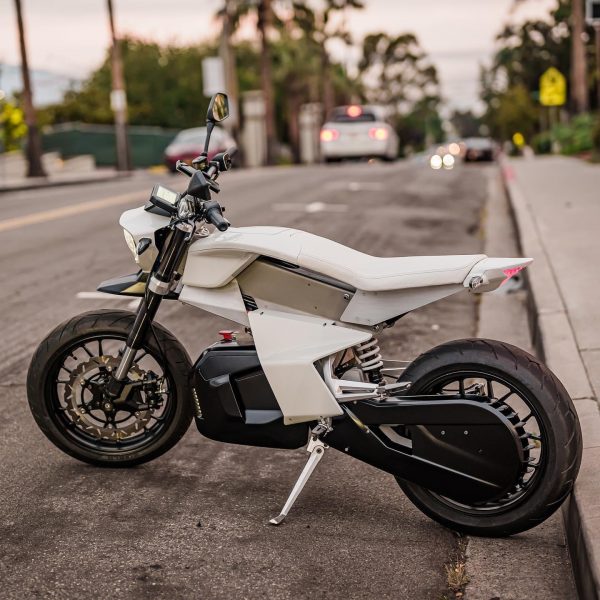 The standout features on the belt-driven model are the battery and the seat. The 4.3 kWh battery is removable and "can be quick-swapped for instant fill-ups or brought indoors for ultimate charging flexibility." The battery weighs 65 pounds and has small wheels on the bottom so it can be rolled around for off-bike charging.
A 110 V or 220 V power supply may be used for charging with charging times of six hours and three hours, respectively. Ryvid estimates that a full charge will cost slightly more than $1, a bargain considering what a gallon or two of gas costs.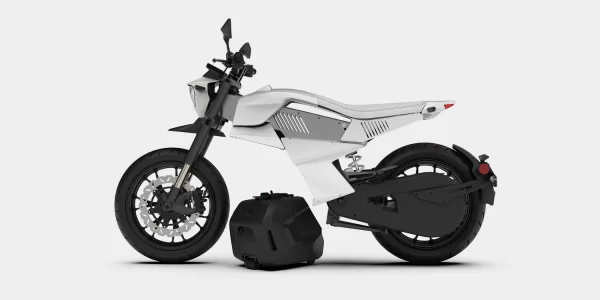 As for the seat, it's ride-height adjustable. It's the range, though, that gets attention. It can be positioned anywhere from 30 inches to 34 inches, making the 240-pound (with battery) Anthem accessible to riders of all heights.
The first 1,000 bikes built by Ryvid are being labeled "Launch Edition" and will come with white body panels, stainless steel frame and serialized Launch Edition engraving. They will also have electrically actuated seat height adjustment via handlebar controls.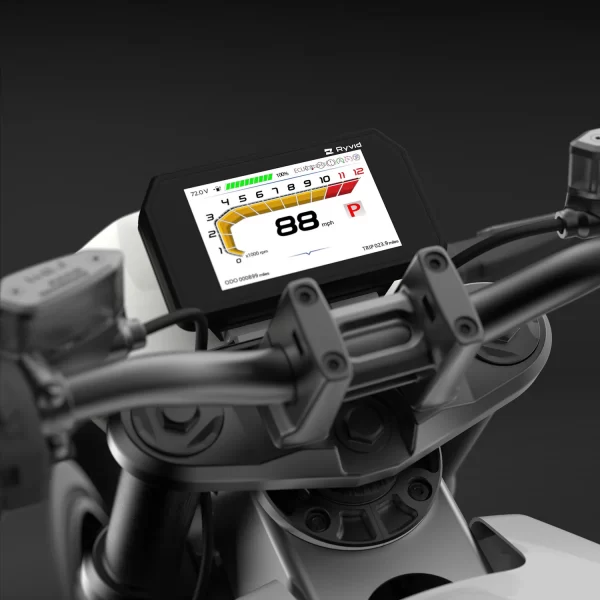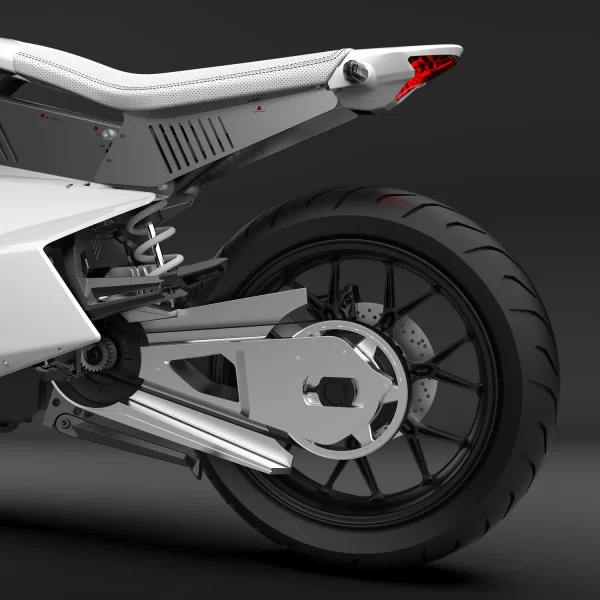 Ryvid will begin taking orders through its website on Aug. 14. Credit cards will be accepted. Deliveries will occur in the order that purchases are made.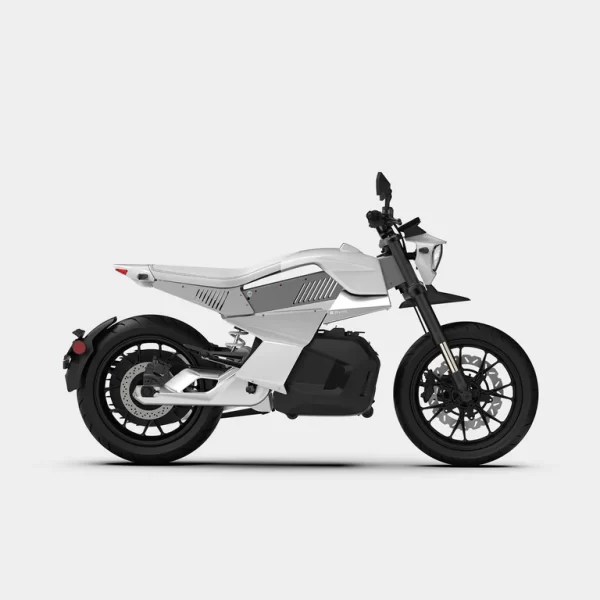 Hello! If you enjoyed this story, please share it with other riders by clicking on the social media buttons below.