WALES, MA – Motorcycle daredevil "Doug Danger" is getting his life story told in hard cover. Or will it be paperback?
A biography titled "Doug Danger Dare To Dream," and subtitled "From Tragedy to Triumph, A Daredevil's Ride," is being co-authored by Janet and Steven Hall.
The co-authors recently announced their plans for the Doug Danger biography on social media and reported that it will be released at the end of the year or early 2021. They are also the co-authors of the just-released "15 Rules for a Loving, Lasting, and Satisfying Relationship."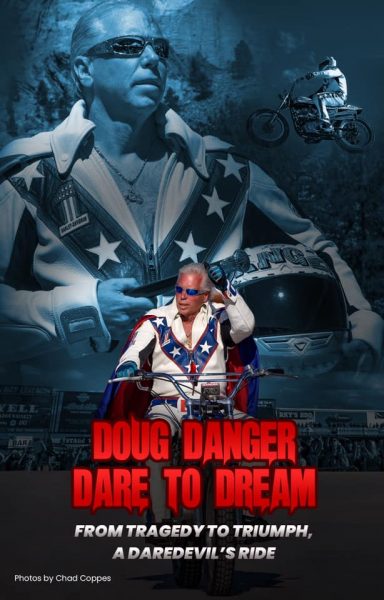 Danger, whose real name is Doug Senecal, provided more details on his Facebook page on Tuesday. "I finally am going to tell my story of my life and surviving stage 4 cancer and my comeback from being in (a) coma for over a month," he wrote.
Danger also said the biography will include stories of "setting world records and my struggle to keep someone loving me through my life as an entertainer."
Pre-orders for "Doug Danger Dare to Dream" will start to be taken soon, Danger said.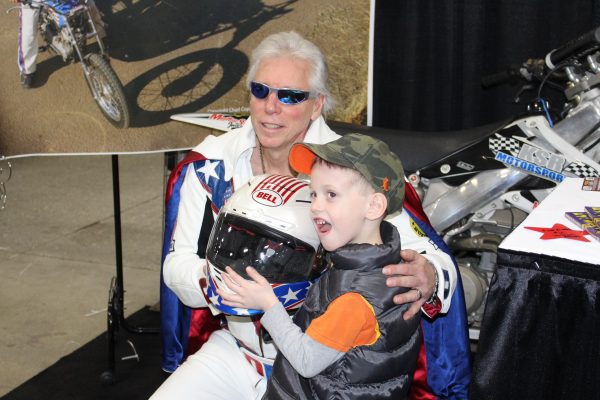 Danger, who lives in Wales, is a motivational speaker and world record-breaking daredevil. He often does stunt jumps on a 1972 Harley-Davidson XR750 once owned by Evel Knievel, including one in 2015 where he successfully hurdled 22 cars at the Buffalo Chip Campground in Sturgis, SD.