MILWAUKEE – After years of Ford offering a Harley-Davidson edition of its F-150 pickup truck, GMC will now offer its first ever HOG-branded Sierra pickup. The reported price is $94,995.
Yes, Harley-Davidson has traded a Ford for a GMC.
Only 250 of the 2020 model-year trucks will be sold having been customized by Tuscany Motor Co. Each will have more than 65 edition-specific components that will make it "distinctly Harley-Davidson," Tuscany said in a press release today.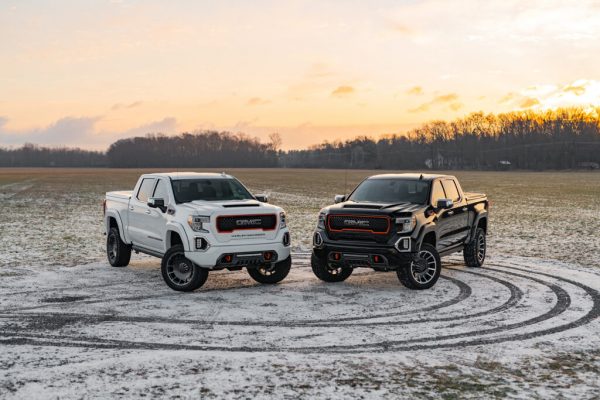 The new Harley-Davidson edition Sierra will be unveiled publicly on Saturday at the Barrett-Jackson Auction in Scottsdale, AZ.
"Fans have long hungered for a limited edition GMC truck that celebrates their passion for Harley-Davidson motorcycles," said Jeff Burttschell, Vice President, Tuscany Motor Co.
"Working closely with Brad Richards, vice president of styling and design at Harley-Davidson, we created a fantastic truck worthy of the Harley-Davidson name. For the first time in history, it will be possible to rumble down the road in a V8 powered Harley-Davidson edition GMC truck."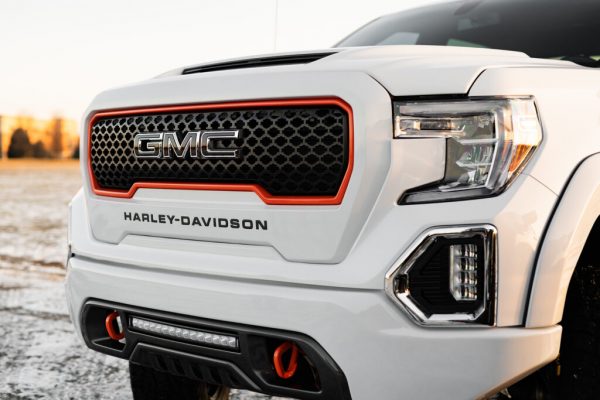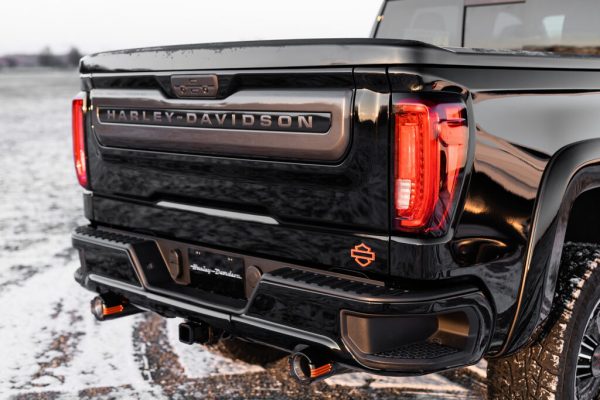 The styling for the Sierra was inspired by the Harley-Davidson Fat Boy model. It will have branded 22″ milled aluminum wheels, a custom-tuned exhaust, bar and shield badging, stainless steel Harley-Davidson gauges, and a numbered center console badge.
"Harley-Davidson and GMC are two of the most recognizable and admired American brands in the world," said Jon Bekefy, general manager of brand marketing at Harley-Davidson.
"We're proud of the new Harley-Davidson edition GMC Sierra. It truly reflects Harley-Davidson's passion for giving committed riders new ways to share their affinity for the brand and for riding."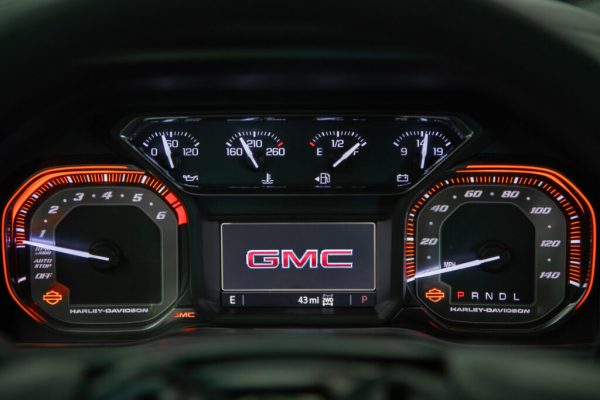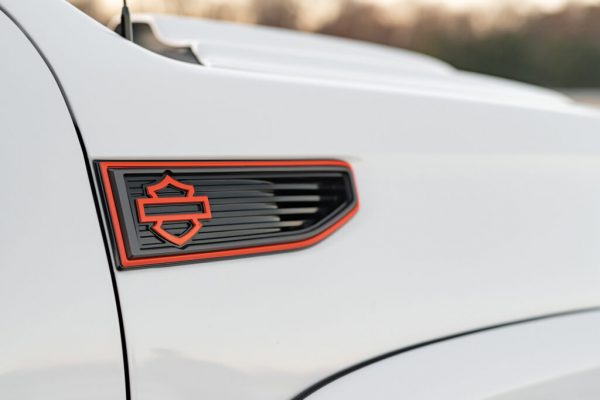 Harley-Davidson first partnered with an automaker in 2000 when it teamed with Ford on an F-150 and the relationship has lasted for decades. The latest Harley-Davidson edition F-150 was produced for the 2019 model year.
The Harley-Davidson edition Sierra will be available through select GMC dealers starting next month. They may be reserved online or by calling 817-769-4720.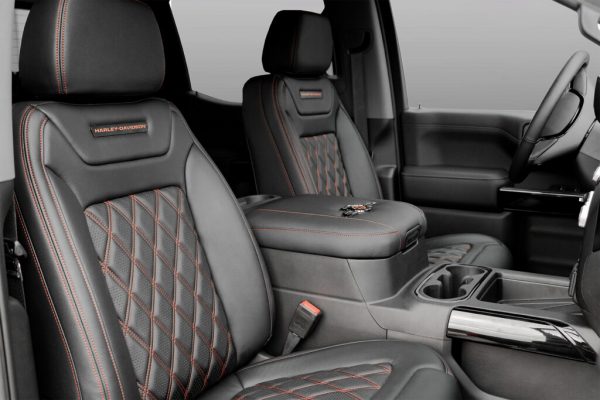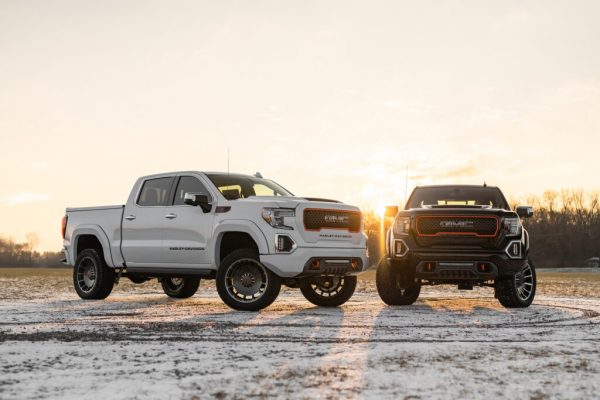 (Photos courtesy of Harley-Davidson/Tuscany Motor Co.)