BORGO PANIGALE, BOLOGNA – Images of stylish sport bikes designed for track use and sporty adventure touring bikes come to mind when the Ducati brand name gets mentioned. An image of an off-road model catching air after going up rough terrain isn't associated with the Italian nameplate, yet there was Ducati handing out photos yesterday of a new 2022 model riding on dirt with air beneath its tires.
Called the DesertX, the new model "enlarges the boundaries of what can be done with a Ducati," the brand crowed, as it is is designed for "desert dunes, narrow off-road paths, gravel roads and mountain twisties."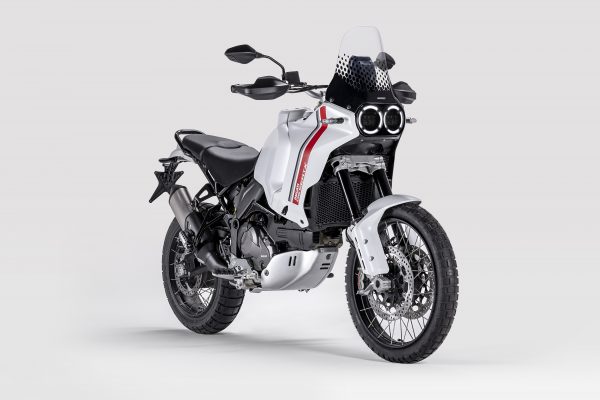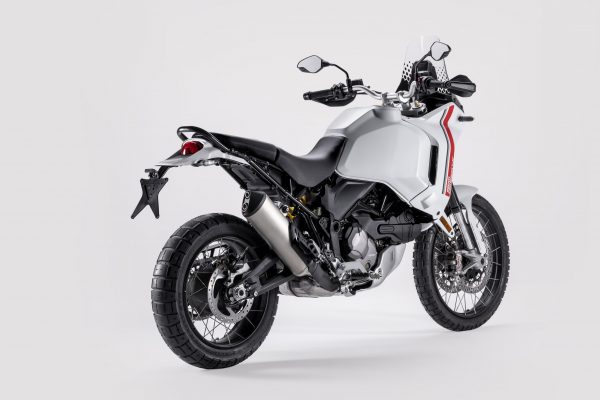 With 9.8-inch ground clearance and a 21-inch front wheel and 18-inch rear wheel, the DesertX is powered by a 937cc, 110-horsepower, liquid-cooled Testastretta V-twin engine. Seat height is 34.4 inches and the dry weight is 445 pounds.
To make the model suitable for on-road and off-road use, Ducati has shortened gears one through five for slower speed use, while the sixth gear is long to operate on the highway. There are four power modes (Full, High, Medium and Low) and six riding modes (Enduro, Rally, Sport, Touring, Urban and Wet).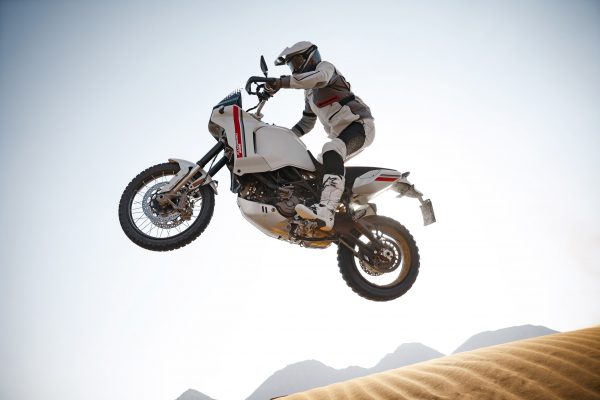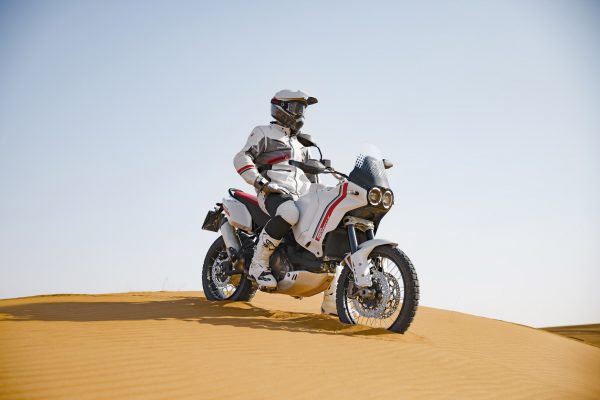 While the DesertX boasts a 5.5-gallon gas tank, a 2.1-gallon supplemental rear tank is offered as an accessory. "Fuel transfer from the rear to the front tank is enabled when the fuel level in the main tank falls below a certain level and can be activated from the dashboard," Ducati reported.
The DesertX is expected in showrooms in June. The starting price in the U.S. is $16,795.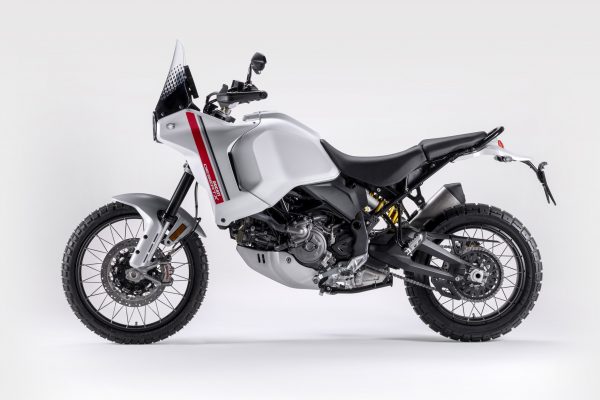 (Photos courtesy of Ducati)
Hello! If you enjoyed this story, please share it with other riders by clicking on the social media buttons below.