BOLOGNA, ITALY – Ducati's Streetfighter V4 S doesn't come cheap. The 2022 edition has a price tag of $25,495. That's almost chump change, though, when compared to the buy-in for a limited edition, numbered 2023 version of the model.
Ducati has teamed with car builder Lamborghini on the more exclusive Streetfighter V4 Lamborghini that features some styling changes, dedicated livery, lots of carbon fiber … and an MSRP of $68,000.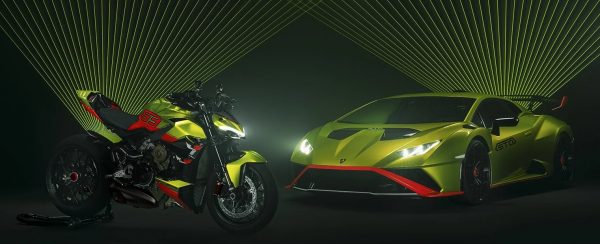 That's for one of 630 numbered units based on Lamborghini's Huracán STO sports car. An additional 63 units of a Streetfighter V4 Lamborghini Speciale Clienti model will be built for Lamborghini car owners. It will cost $83,000.
In announcing the Streetfighter V4 Lamborghini on Friday, Ducati said it has "redesigned the superstructures" drawing from the Huracán STO. The front mudguard, tank cover, belly pan and tail are all new. Grill extractors, vents and air intakes are modeled on the super car. Also copied from the Lamborghini is the carbon fiber found on the front mudguard, belly pan, radiator cover, wings, tail cover and tail.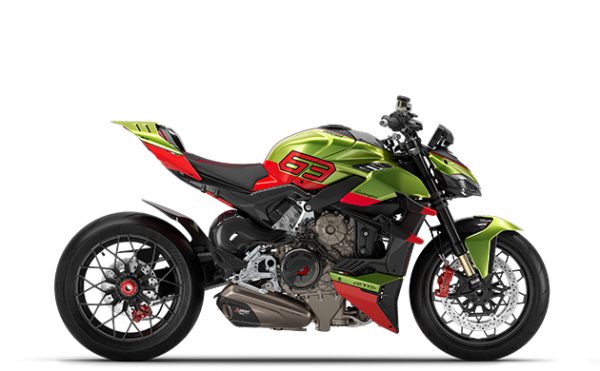 The model has premium components, including adjustable rider foot pegs in billet aluminum, lightened brake and clutch levers in billet aluminum as well as additional carbon fiber bodywork components. The exhaust is an Akrapovic silencer in titanium with a carbon fiber end cap.
Ducati expects deliveries of the 1,103cc, 208-horsepower Streetfighter V4 Lamborghini to begin in May 2023. Interested parties should contact their local Ducati dealer. It's certainly not a model for every rider, but it is far less costly than a Lamborghini Huracán STO. That costs $327,838.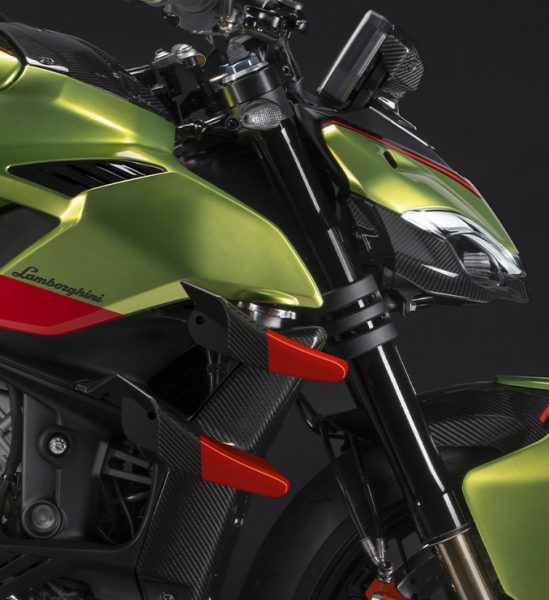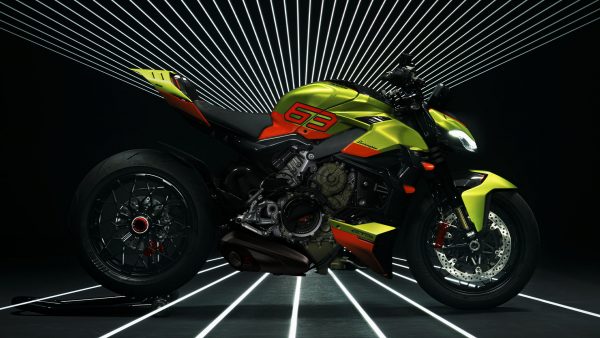 Hello! If you enjoyed this story, please share it with other riders by clicking on the social media buttons below.