SANTA CRUZ, CA – Styling-wise, it's not unlike other models in the adventure category. It has loads of clearance under the power plant and a requisite (if abbreviated) beak. At first glance, the new Zero DSR/X model unveiled today looks like it will fit right in. That is, until a new owner takes out in the wilds and learns that it's unable to match the range of other (gas-powered) adventure models.
This morning's press release announcing the DRS/X adventure entry touted "a staggering 166 foot-pounds of torque" and other amenities. That includes "a unique frame design and component architecture to allow for increased ground clearance, almost 8 inches of hand-adjustable front suspension."
It also noted that the DSR/X also "has three integrated storage compartments, making it a truly ADV-specific design that is both rugged and capable."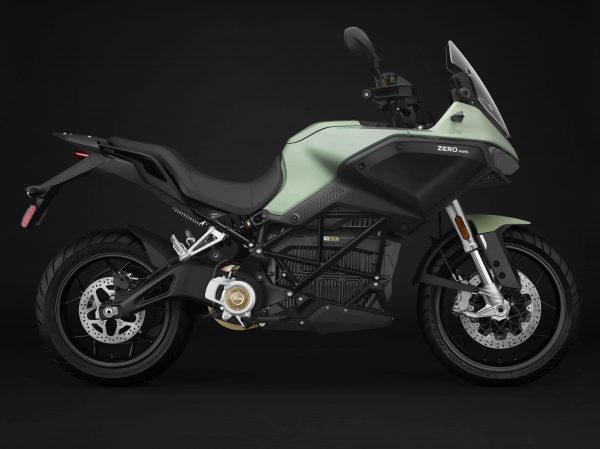 What the press release failed to mention, though, was battery range. That had to be sourced from Zero's website. A deep dive revealed the DRS/X has a city range of 180 miles, a highway range of 107 miles and a combined range of 134 miles. Extensive rural exploring without concern for running out of juice is seemingly out of the question.
A picturesque video of the model on the website shows riders exploring mountain forests, deserts and canyons, locations where the battery would be drained before getting there from home.
Maybe Zero figures many adventure riders don't routinely go great distances, although many think nothing of 400- or 500-mile days. With a recharge time of 1.6 hours with a rapid charger, compared to 11.6 hours for a standard charger, there's no way the DRS/X can keep up with gas-powered models.
Yet give Zero props for trying.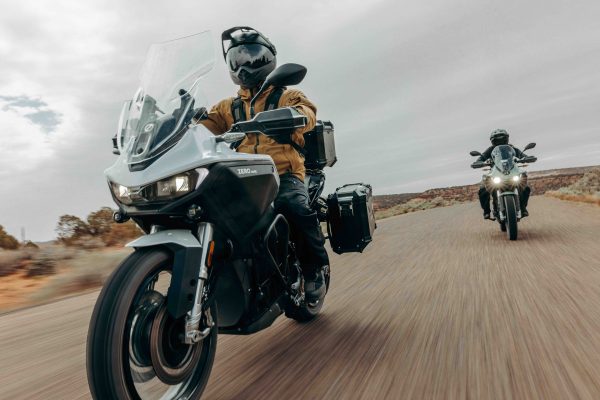 "Our owners and advocates have been asking for a full-sized ADV bike from Zero for years," said Abe Azkenazi, Zero Motorcycles CTO. "We invested over 100,000 engineering hours into designing a motorcycle that lives up to both our customers' expectations and Zero's mission to redefine the riding experience."
That's what Zero is pushing. The riding experience. "The core of our product philosophy is a focus on elevating the riding experience. A big part of the adventure riding experience, maybe more than any other category in the motorcycle industry, is about the promise of adventure and an escape", said Zero CEO Sam Paschel.
"Whether they are riding on the pavement or the dirt, the quiet and smooth ride offered by the DSR/X enables the best possible connection between the rider and their surroundings on any terrain."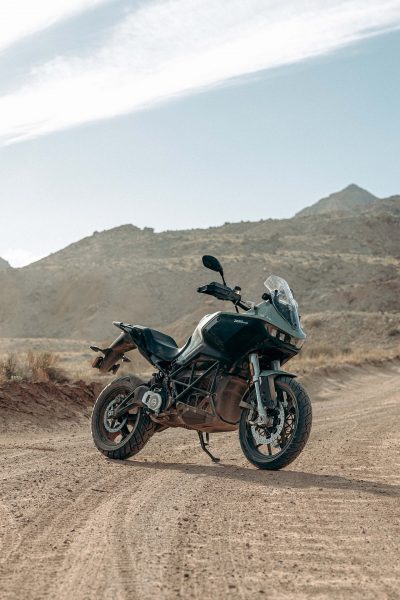 Zero said the DSR/X is now arriving at dealers. It will come in two colors – sage green and white pearl. It has an MSRP of $24,495. Side and top cases, skid plate, and a larger windscreen are listed as accessories that can be purchased separately.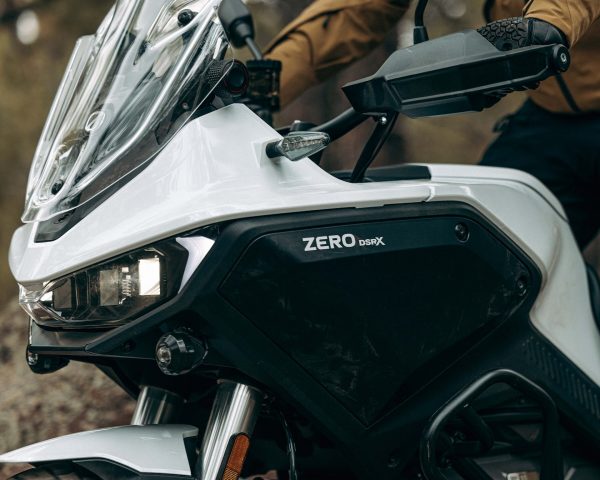 (Pictures courtesy of Zero Motorcycles)
Hello! If you enjoyed this story, please share it with other riders by clicking on the social media buttons below.