MILWAUKEE – Inspired by its 1983 FXRT model and with a $27,999 base price that will entice an upscale buyer, Harley-Davidson on Thursday announced a limited-edition Low Rider El Diablo sport touring model.
Due out in autumn with a hand-painted, multi-red color scheme that reflects the season, the Low Rider El Diablo will join Harley-Davidson's Icons Collection program. Only 1,500 numbered examples will be built.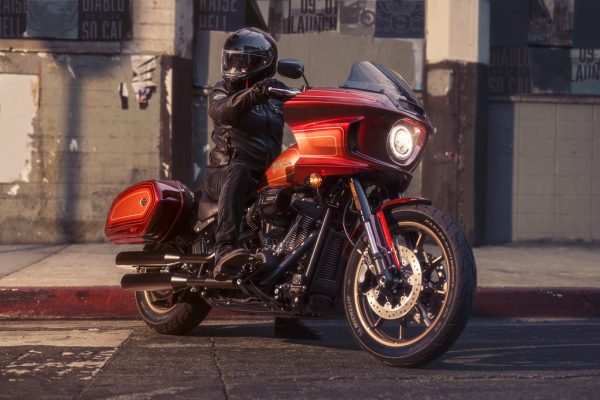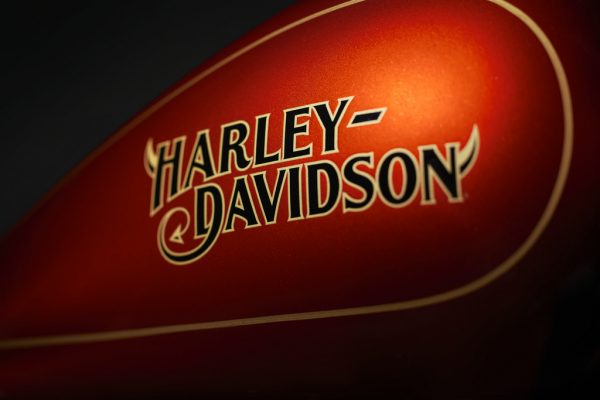 Harley-Davidson's Icons Collection effort draws from the company's past by tapping elements from its "most recognizable and sought after models." Icon models "debut annually, with no more than two bikes released in any given year." The company released an Electra Glide Revival in April 2021.
The Low Rider El Diablo is "intended to take style and sport touring performance to an extreme," the company said. Powered by a 117-cubic-inch Milwaukee-Eight V-twin engine, the model features hard bags and a frame-mounted fairing. It also has a 250-watt Rockford Fosgate sound system.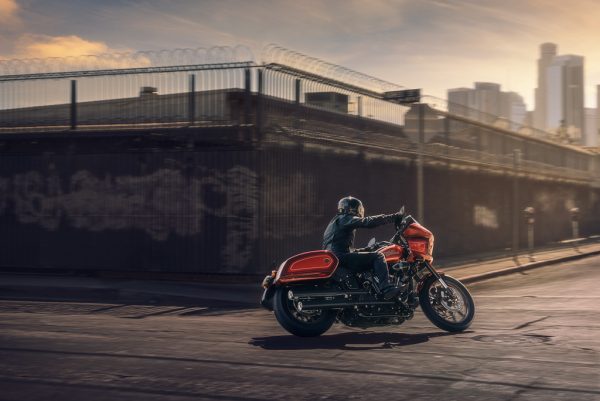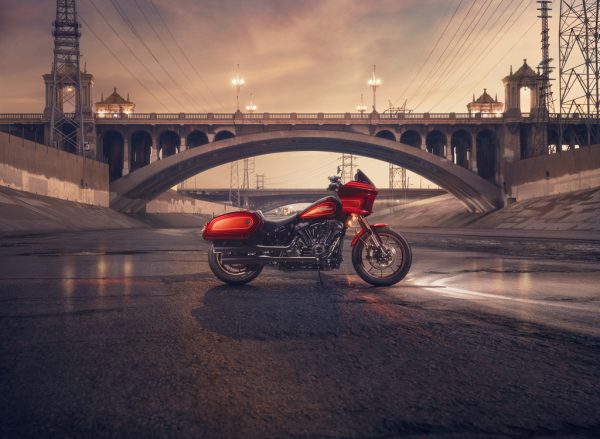 It's the paint scheme, though, that is the Low Rider El Diablo's most noticeable feature. Gunslinger Custom Paint in Golden, CO is doing the work on what starts as a Low Rider ST model.
Harley-Davidson explained, "The paint scheme begins with a base of El Diablo Bright Red and a second pass of Bright Red Sunglo. The red pinstripes are masked off, and a layer of El Diablo Dark Red and Dark Red Pearl is faded around the panel shapes to add depth.
"After masking, a layer of El Diablo Dark Red Metallic is applied to surround the El Diablo Bright Red color, with a fade effect where the colors meet to add depth. When the masking is removed El Diablo Bright Red pinstripes are revealed on the saddlebags, tank sides, fenders and fairing. Pale Gold pinstriping is then hand-applied within the El Diablo Bright Red panels. The El Diablo Bright Red Sunglo is formulated with a tinted clear element to create a 'candy' effect."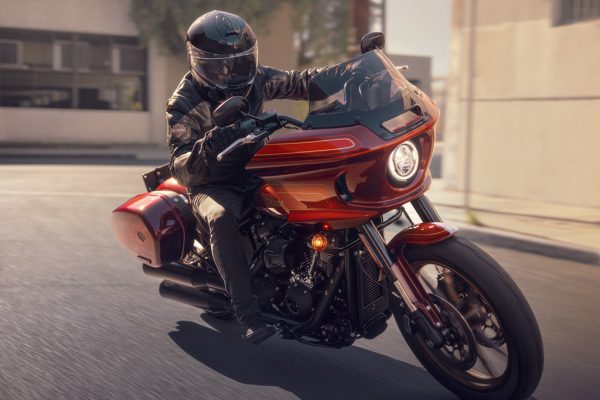 With models such as the Low Rider El Diablo is seemingly shifting the company from appealing to a mass market to becoming more of a high-end luxury brand. Such a move will result in fewer overall sales but without sacrificing profit.
"The Low Rider El Diablo is a modern expression of the iconic 1983 Harley-Davidson FXRT and a representation of the creative times it was born in," said Brad Richards, Vice President of Design and Creative Director – Motorcycles Harley-Davidson. 
"It embodies the spirit of counterculture in Southern California in the '80s in a contemporary package that features meticulously crafted custom paint, including pinstripe trajectories that nod directly to those of the original FXRT."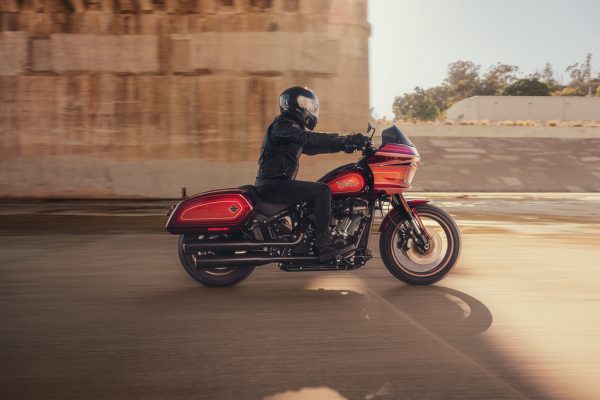 Hello! If you enjoyed this story, please share it with other riders by clicking on the social media buttons below.