SANTA MONICA, CA – In a surprising reveal that instantly seems destined to have motorcyclists in southern New England, the Hudson Valley and even New Jersey declaring "Fuhgeddaboudit," the organizers of next year's Progressive IMS Outdoors tour announced this morning that Brooklyn will be one of nine host locations across the country.
Yes, Brooklyn, where the IMS Outdoors tour is slated to visit Sept. 3-5 – Labor Day Weekend – during its inaugural outing.
The new IMS Outdoors is a warm weather replacement for the long-running Progressive International Motorcycle Shows, the indoor events that were staged in major cities every winter, but which got upended by the COVID-19 pandemic.
The Jacob K. Javits Convention Center in midtown Manhattan served as the venue for the traditional New York City stop in early December – indeed, this year's IMS visit was set for this weekend before being canceled in late September – but the rejiggered and rebranded IMS Outdoors tour has different requirements.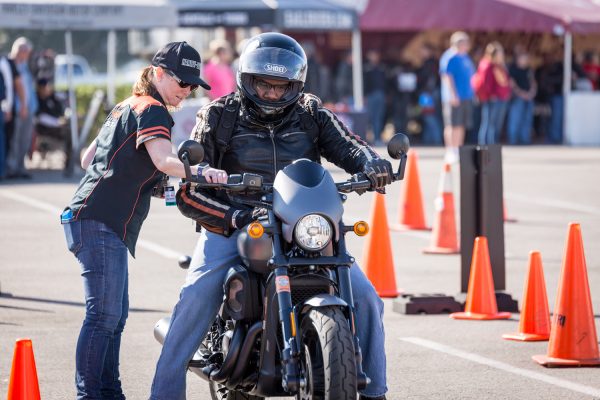 IMS Outdoors is being touted as a "reimagined, festival-like" series of shows with a more expansive scope that incorporates RVing and places an emphasis on two- and four-wheel demo opportunities on motorcycles, ATVs, e-bikes, e-motorcycles and other power sports vehicles. The goal was to find eight to 10 suitable locations in all regions of the country.
IMS Outdoors Tour Runs June Through October
For 2021, the tour will kick off June 18-20 in Loveland, CO and conclude Oct. 29-31 in Conyers, GA. In-between are stops in southern and northern California, Illinois, New York, Pennsylvania, Tennessee and Florida.
(Update: It was announced on Jan. 13 that a 10th stop has been added in Fort Worth, TX from Oct. 1 through 3.)
In many cases, the locales are 20 to 50 miles from major cities, which should make for good riding possibilities. The exception is in the Northeast, specifically Brooklyn, with its traffic and congestion.
Just where in the borough IMS Outdoors will be staged wasn't disclosed in this morning's announcement. "Due to contractural obligations, we cannot announce venues," a spokesperson for IMS Outdoors informed RIDE-CT & RIDE-New England in an email.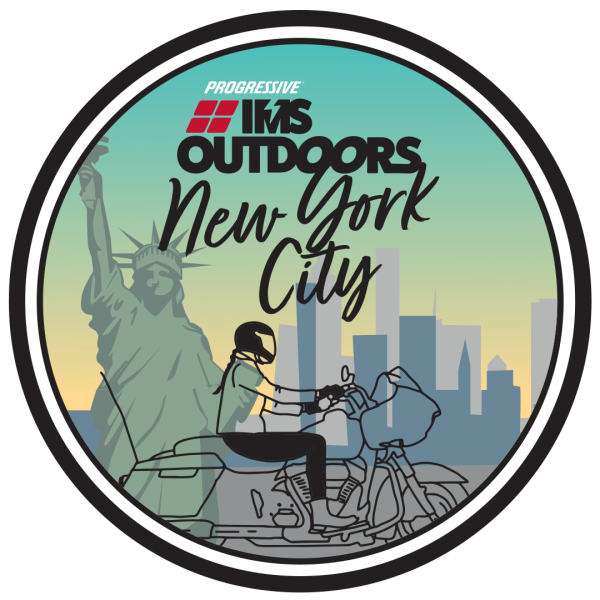 Regardless of the specific setting, and despite an active motorcycle scene, Brooklyn presents a seemingly impossible challenge for the show to lure past loyal attendees from anywhere outside the city. Manhattan is easily accessible by train and even by car, but Brooklyn is literally regarded as a bridge too far.
Is Going To Brooklyn Too Much Of A Chore?
A discreet sampling of some past IMS attendees on Thursday night after the IMS Outdoors sent out its press release (with the tour dates embargoed from public dissemination until 9 a.m. today) generated a unanimous negative response to the choice of Brooklyn – particularly because of the added hurdles in going there.
While IMS Outdoors will continue to showcase new motorcycle models, offer displays of vintage motorcycles, stunt shows and have the Ultimate Builder Custom Bike Show within the show, it will also expand to include local artisans and musicians and offer "various options for craft food and drink."

"The Progressive IMS Outdoors tour signifies not just a physical expansion for the event itself but the continued growth and evolution of the IMS brand to connect enthusiasts with the ever-evolving world of transportation/mobility and new lifestyles that riders may not have previously considered," said Tracy Harris, Senior Vice President, IMS, in the press release.
"Expect a larger and more interactive event than ever before with lots of new and familiar activities and attractions planned to entertain and inspire more riders of various forms."
There's Still An Option For The Future
Before deciding on Brooklyn, IMS Outdoors welcomed a pitch from Lime Rock Park racetrack in Lakeville, CT to host the Northeast stop on the tour, but had to pass when necessary local permissions couldn't be obtained on short notice. Lime Rock Park has vowed to continue an effort to land the show in the future.
Whether the IMS Outdoors tour actually launches and makes its way across the country is still presumably dependent upon the status of the pandemic, state regulations regarding gatherings and the distribution of vaccines to fight the virus. Each stop could easily become a super-spreader event if COVID-19 isn't curtailed.
Dates and locations (although not specific sites) for the 2021 IMS Outdoors tour are as follows:
The SoCal event will be held in Irvine, while the NoCal stop will be in Sonoma. The Chicago stop will be in Elgin, IL; the Pennsylvania stop will be in Carlisle; the Texas stop will be in Fort Worth; the Nashville stop will be in Lebanon, TN; and the Central Florida stop will be in Lakeland.
(Images courtesy of IMS Outdoors.)
Hello! If you enjoyed this story, please share it with other riders by clicking on the social media buttons below.