BOLOGNA, ITALY – Ducati announced today that it is gradually reviving production of new motorcycles at its Borgo Panigale factory with "the minimum necessary" employees required "to carry out production and research activities."
Production halted March 13 because of the COVID-19 pandemic.
The reopening of the factory is being carried out with "rigid safety protocol" designed "to combat and contain the spread of COVID-19 in the workplace." The company said, "Masks will be mandatory for everyone, regardless of distancing."
Actual assembly of new models, including the Streetfighter V4, the Multistrada GT and the Panigale V2, should commence Tuesday.
"We are ready to go, we have worked hard over the past few weeks to minimize any risk," said Claudio Domenicali, Ducati CEO. "Despite this we will have to be extremely cautious and rigorous. The virus is still in circulation and we must therefore be careful to combat any possible form of transmission.
"This is the reason why all the people present in the factory will wear masks, we must protect the population from the presence of asymptomatic positives who, although in a very small percentage, are present today and will not be identified by the mandatory temperature test."
The seven-week closure of the factory has already had an impact on Ducati, with model shortages reported in other parts of the world.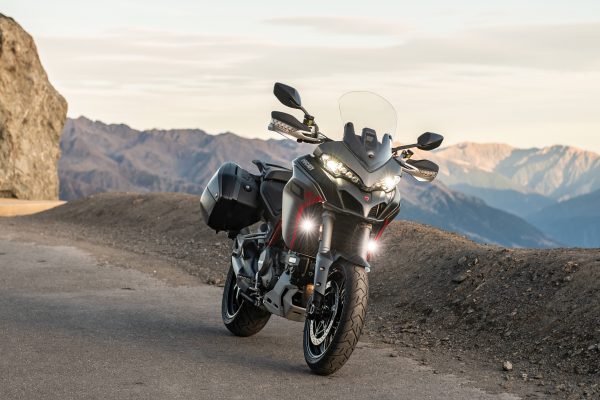 "The two-wheel market is highly seasonal, and the stop to production in March and April has already had negative effects on sales. The Chinese market is already booming, sales in Korea and Japan are doing well. In Germany, dealers have been open for a week and we already have a major shortage of product," Domenicali said in a company press release.
Ducati's museum will remain closed and "entry into the factory being prohibited for suppliers, dealers, external contracted companies, and external staff in general, unless proven and unavoidably required for the continuity of production activities, product development and general services."
(Photos courtesy of Ducati)
Hello! If you enjoyed this story, please click on one of the social media buttons below and share it.