UPDATE: As expected, Laconia City Council voted Monday night to postpone the 97th annual Laconia Motorcycle Week. It will now run Aug. 22 through 30, instead of the originally scheduled June 13 through 21.
CONCORD, NH – The fate of the 97th annual Laconia Motorcycle Week hasn't been determined, but it's looking less likely that the event planned for June 13 through 21 will come off on those dates because of the COVID-19 pandemic.
The agenda for Monday night's meeting of the Laconia City Council lists a "discussion and update" on the event and the website Ink Link reported today that council members will be asked to approve a shift of the event to Aug. 22-30.
"It is too important of an economic event for it to be canceled," said Laconia Motorcycle Week executive director Charlie St. Clair. "We would not expect the numbers to be what they normally are. But who knows, maybe everybody will be chomping at the bit."
Ink Link also reported that St. Clair added that if the pandemic persists into August, Laconia Motorcycle Week could even be moved to fall.
Governor Expresses Doubt
At a press conference Thursday, Gov. Chris Sununu didn't sound optimistic that the event will happen in June. "I don't know where we'll be in June," he said. "I hope we could open people up, but as of right now we couldn't. That's inviting a lot of folks from areas of high COVID incidence into the state."
The event has promised an announcement by the end of the month. Its last comment on Facebook came on March 27 with a postponement to Aug. 22-30 shown as being possible.
The "Concord Monitor" also quoted the governor as questioning whether riders will come to New Hampshire even if the event is held as planned. "Will people actually come, even if we do open it up?"
Laconia Motorcycle Week is the oldest and third largest motorcycle rally in the country. The largest meet is in Sturgis, SD and is scheduled for Aug. 7-16, although a vote is planned for June 15 whether it will happen.
The other big rally in the Northeast, Americade in Lake George, NY, has already postponed from early June until late July.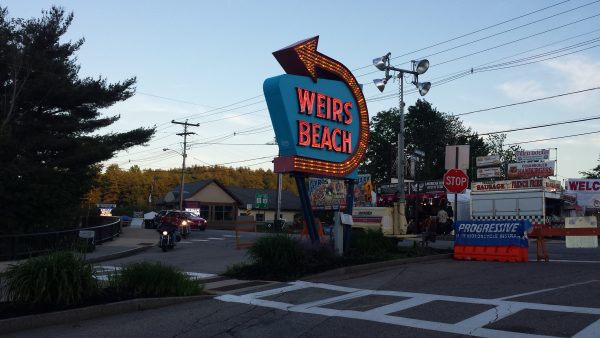 Hello! If you enjoyed this story, please click on one of the social media buttons below and share it.