HARWINTON, CT – My neighbor and riding friend Bill Smith and I were catching our breaths after picking up some free firewood from down the street one evening earlier this week, leaning against our vehicles with six feet between us, when Bill asked, "Do you think Harley-Davidson will survive the pandemic?"
Bill rides an old Suzuki Bandit and is an annual visitor to Laconia Motorcycle Week in New Hampshire. He's too young to be a Baby Boomer, so I'm guessing he's a Gen Xer. That gives him a perspective that's a tad different from many of my other friends.
He also works in IT for IBM and is the type of person who meticulously researches a topic before opening his mouth. His thinking was that Harley-Davidson was already suffering a huge sales decline prior to the arrival of the COVID-19 pandemic.
Bill then noted that the pandemic has already caused the closure of a couple of Harley-Davidson dealers in the Northeast (here and here) and that unlike other brands with many other products to sell, Harley-Davidson doesn't have such diversity.
Honda, for instance, makes cars, power equipment (lawn mowers and generators), outboard motors, and jet airplanes in addition to motorcycles.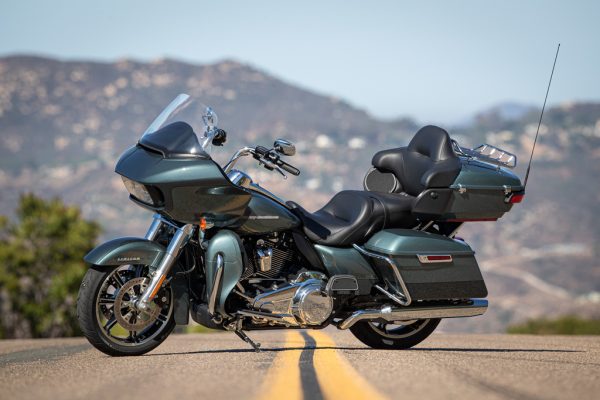 Bill's reasoning was that with a product line dominated by heavy cruiser models and lacking the strong global footprint of other brands, there's no way Harley-Davidson can remain intact and viable once this health crisis recedes. The economic wreckage will just be too great.
I'd been thinking about the impact of the pandemic myself and, spurred by the purchase last week of Norton by the TVS Motor Company of India, had been doing some digging. The deal struck by TVS made perfect sense. Norton gives the buyer mid-sized and large premium models to go with its existing smaller bikes.
U.S. Just Isn't An Important Motorcycle Market
That deal caused me to discover more ammunition for Bill's argument, although I have been agreeing for years with this website's "Dealer Perspective" columnist Bob Rosen that Harley-Davidson's failing popularity could result in the brand shrinking to niche status.
What I learned in hunting is that while the United States ranks third in population among the countries of the world, behind China and India, it ranks 11th worldwide in motorcycle sales.
Yes, 11th place.
India is first with 18.5 million units in 2019, followed by China with 16.3 million.
Indonesia, Vietnam, the Philippines, Thailand, Pakistan, Brazil, Mexico (yes, Mexico!) and Taiwan (with 0.9 million units) follow before the U.S. shows up. This suggests that the United States and Harley-Davidson are really inconsequential on the global scale.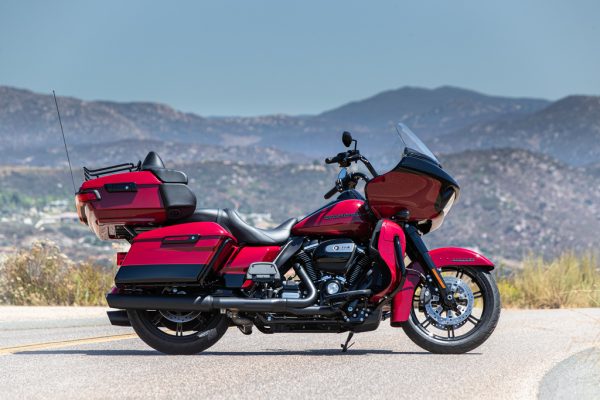 If the U.S. market evaporates, so does Harley-Davidson.
Is this possible? Well, most everywhere else in the world, motorcycles are considered transportation, with models being small and affordable. Here, they're recreation, potentially an easily discarded element in our lives. In the case of Harley-Davidson, they're expensive luxury items. How many bank accounts have already been ruined by the pandemic?
Factor in Harley-Davidson's aging customer base, the lead time necessary to develop new product, the recent changes in executive management, and the fact that motorcycles seem far, far less important these days from a budget standpoint, the layman's answer to Bill's question might be "No, Harley-Davidson won't survive the pandemic."
Harley-Davidson is certainly not too big to fail. In fact, it may be too small to survive. Its one-country dominance in a fading market, its lack of a truly broad product line and global reach, and its icon status among older riders that makes it a candidate for "OK, Boomer" derision by younger folks who represent the future of the motorcycle industry suggest that Harley-Davidson is vulnerable.
Do I think Harley-Davidson will go belly up? Maybe, maybe not. I do know the pandemic has made an already challenging situation far worse.
Is Harley-Davidson Headed To Niche Status?
Unless the company has a lot of debt, a more likely outcome is that niche scenario. Harley-Davidson becomes a much smaller, much less dominant brand with fewer dealerships to sell its wares, but one that satisfies stockholders.
Management has been right-sizing the company in recent years as sales have slipped, most notably closing its Kansas City plant, and that's likely to continue. The company sold fewer than 220,000 units in 2019, compared to nearly 268,000 in 2014.
That number just may drop significantly more in years to come, a humbling turn for an iconic manufacturer in terms of headlines. The pandemic just may have made it too late for Harley-Davidson to rebound in any significant way.
The days of soaring sales and a high stock price – a figure that has gone from $63.40 some three years ago to $18.54 at the close of business Thursday – are gone forever.
That doesn't mean, though, that Harley-Davidson won't exist and continue in some vastly altered form.
(Photos courtesy of Harley-Davidson)
Hello! If you enjoyed this column, please click on the social media buttons below and share it.