BOLOGNA, ITALY – Sales of premium Ducati motorcycles showed a minuscule uptick worldwide in 2019 over 2018. The company reported today that it delivered 53,183 bikes to customers in 90 countries, a total of 179 more than a year ago.
While its home country of Italy remained the brand's strongest market, and growth was recorded in China, Brazil and Spain, Ducati said sales in the U.S. dipped two percent in 2019. A total of 7,682 bikes were delivered.
Ducati noted that total motorcycle sales in the U.S. dropped seven percent from 2018 to 2019.
Sales of Ducatis in Italy rose three percent to 9,474 bikes. Sales were up 20 percent in Brazil, 12 percent in China, and 10 percent in Spain.
Ducati's Panigale (pictured above) retained its crown as the world's best selling superbike for the second straight year, according to the company. Sales totaled 8,304.
Two new 2019 models – the Hypermotard 950 and Diavel 1260 – sold 4,472 and 3,129 units, respectively, and doubled the volume of previous versions from 2018.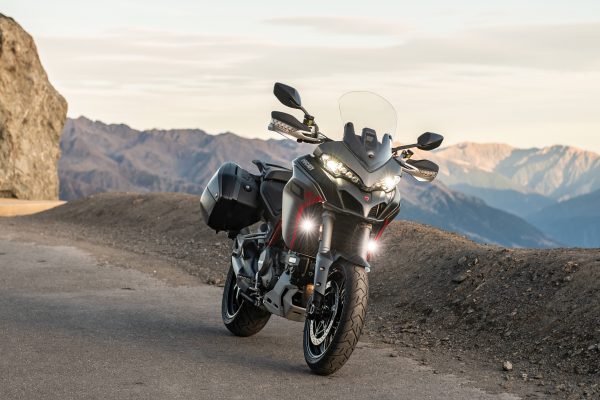 The Multistrada line saw a three percent increase in sales to 12,160 bikes sold.
"2019 was a tough but also rewarding year. We're working to make Ducati the world's most desirable motorcycle brand," said Ducati CEO Claudio Domenicali, "and the results we're achieving, the development of the range and the market response all confirm we're on the right track.
" On today's global market, one in every four superbikes is now a Panigale. The technical content we've transferred from the R version and our extensive racing experience to the V4 2020 range ensure this bike remains the category benchmark."
Domenicali added, "What's more, order books for the new Streetfighter V4 are bulging – more than 1,700 are already on order – and deliveries will begin in March 2020."
The company also reported that 54 new dealerships in 20 different countries were added over the last 12 months. Further expansion of the dealer network is anticipated in 2020.
(Photos courtesy of Ducati)